It look like you're visiting Greatminds.net from an outdated browser. Upgrade your browser for a better experience.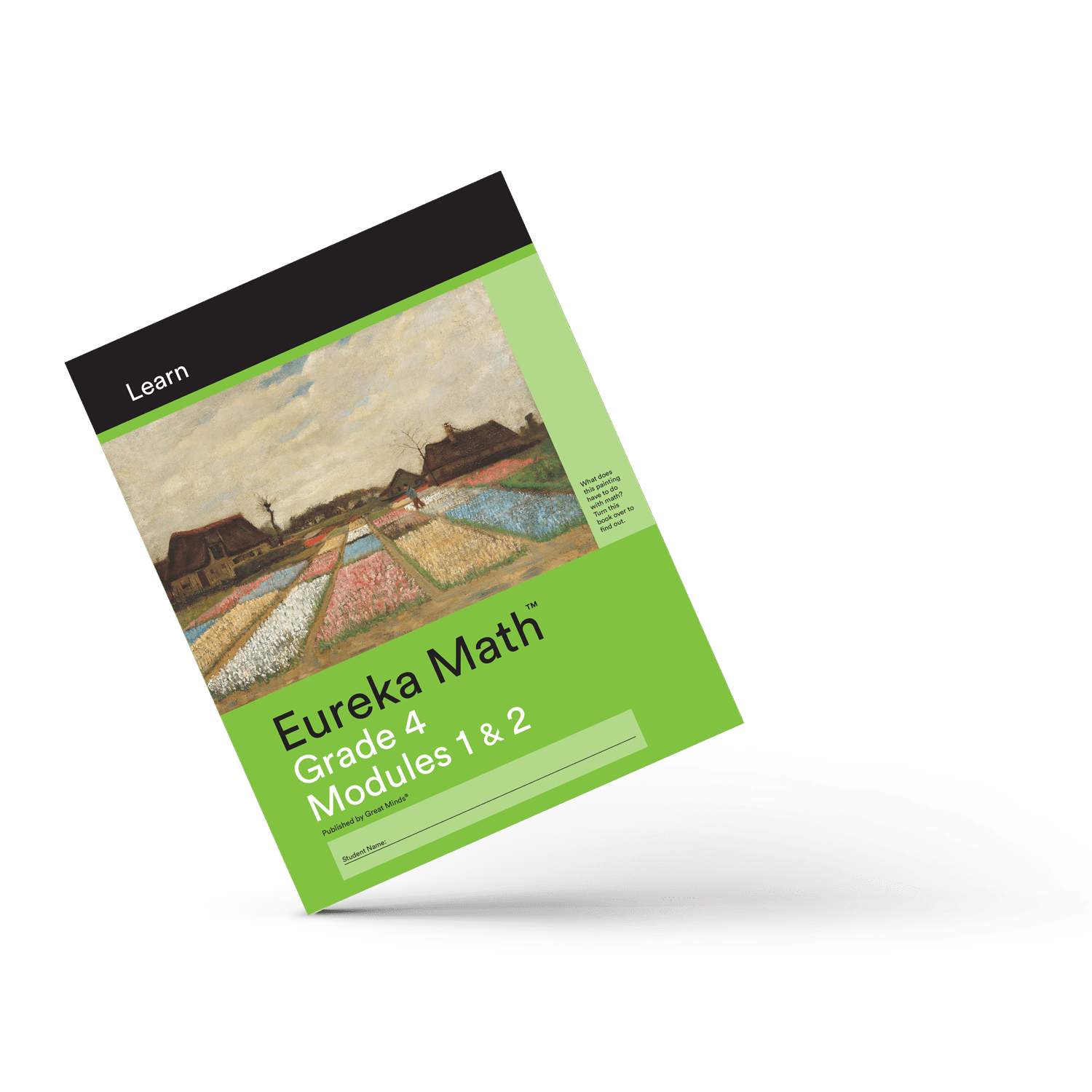 ---
EUREKA MATH
Numbers should add up to more than a right answer. They should generate "aha" moments and joyful connections. That's why Eureka Math® is the most widely used mathematics curriculum in the United States. It revolutionized math by setting a new standard for rigor, coherence and focus in the classroom so students gain a deeper understanding of the why behind the numbers. All while making math more enjoyable to learn and teach.
---
THE MOST WIDELY USED CURRICULUM IN THE U.S.
"Students learn to think, strategize and solve problems… not just get answers."
- JILL DINIZ, Chief Academic Officer
Math Minus Memorization
Thoughtfully constructed and designed like a story, Eureka Math is meticulously coherent with an intense focus on key concepts that layer over time, creating knowledge that will endure. Students gain a complete body of knowledge of math not just a discrete set of skills. Using the same models and problem-solving methods from grade to grade, math concepts stay with students year after year, and beyond.
Eureka Math Equip
Created to help students catch-up on learning, Eureka Math Equip - a digital pre-module assessment tool - helps teachers identify and remediate knowledge gaps so that all students know what they need to achieve their potential going forward.
Explore Equip
Professional Development
Designed by Great Minds teacher-writers, our range of professional development resources support educators in implementing Eureka Math.
Learn More
Success Stories
Eureka Math educators from all levels are coming together to share their implementation stories with other educators in their community and across the country.
Read Stories
Curious About Eureka Math?
Whether you're just getting started with Eureka Math or interested in learning more, a Resource Overview Session is a great place to start. These free webinars show educators the online tools available, ensuring you get the most out of Eureka Math.
Sign Up Now
TRANSFORMING CLASSROOMS
"The greatest joy was to see children discussing why they got a certain math answer and explaining different problem-solving strategies."

- Quentina T., East Baton Rouge Parish School System, LA
---
---