Eureka Math2 Spanish Materials
Grade Levels

K–5
Eureka Math2® is committed to supporting all learners as part of its effort to advance equity in mathematical instruction. While Eureka Math2 embeds support for multilingual learners directly into the curriculum materials, it also offers translated materials to provide additional access points for Spanish-speaking students.
We are excited to announce the release of the Spanish versions of our teacher and student materials for grade levels K–5. Starting now, schools and districts can order Teach, Learn, and Apply books. Spanish materials orders will include access to digital versions of student resources in Spanish on the Great Minds® Digital Platform.
Continue navigating down the page for a sneak peek of the level 1 materials in Spanish. If you want the full curriculum review experience, fill out the form on our curriculum review page to receive your digital review kit of Eureka Math2. You can then preview additional materials to see how our transformational math curriculum can benefit your Spanish-speaking students.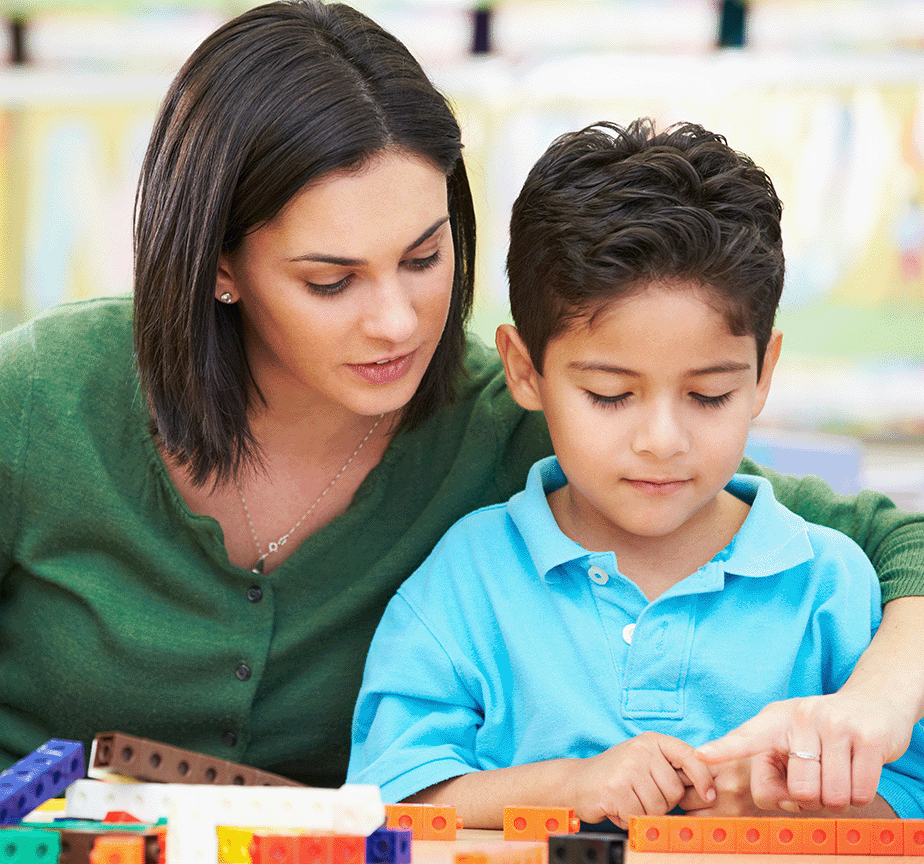 Teacher Materials
Spanish Enseñar (Teach)
book
Module, topic, and lesson overviews as well as complete lessons with supportive margin notes

Achievement Descriptors (ADs), which describe what students should know and be able to do

Proficiency Indicators, which help teachers analyze and evaluate student work

Available in Spanish as a set of six, print-only modules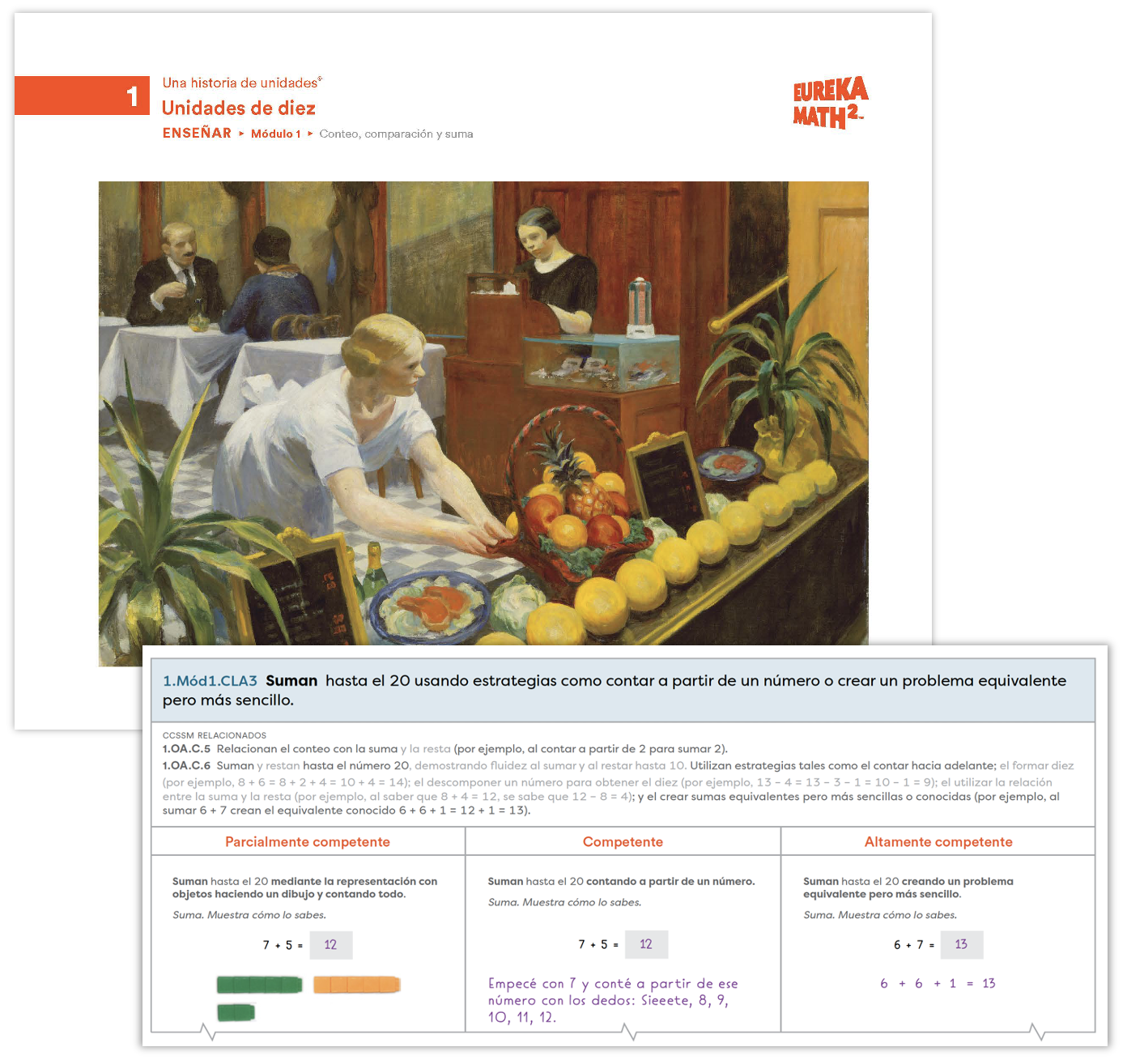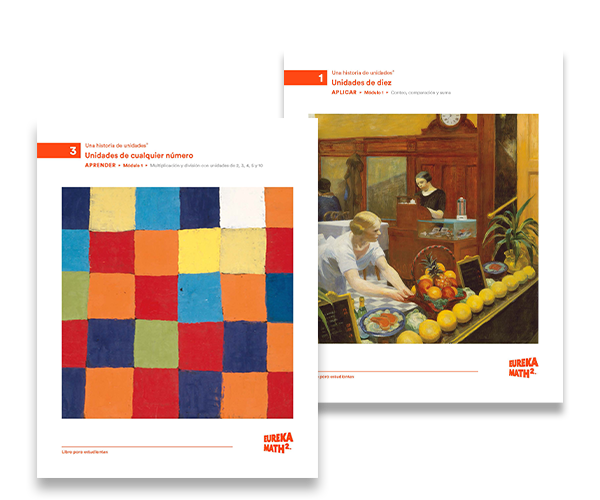 Student Materials
Spanish Aprender (Learn) and Aplicar (Apply) books
Spanish Learn (Grade Levels K–5) books, which include all student materials needed for in-class work
Spanish Apply (Grade Levels 1–5) books, which include family resources and additional practice
Both will be available in print as well as on the Great Minds Digital Platform
Assessments
Lesson-embedded and module assessments in Spanish
Observational Assessments Recording Sheets for Levels K–1, and all Exit Tickets, Topic Tickets/Quizzes, and Module Assessments for Grade Levels 1–5

Assessments will be included in the appropriate print book, and accessible on the Great Minds Digital Platform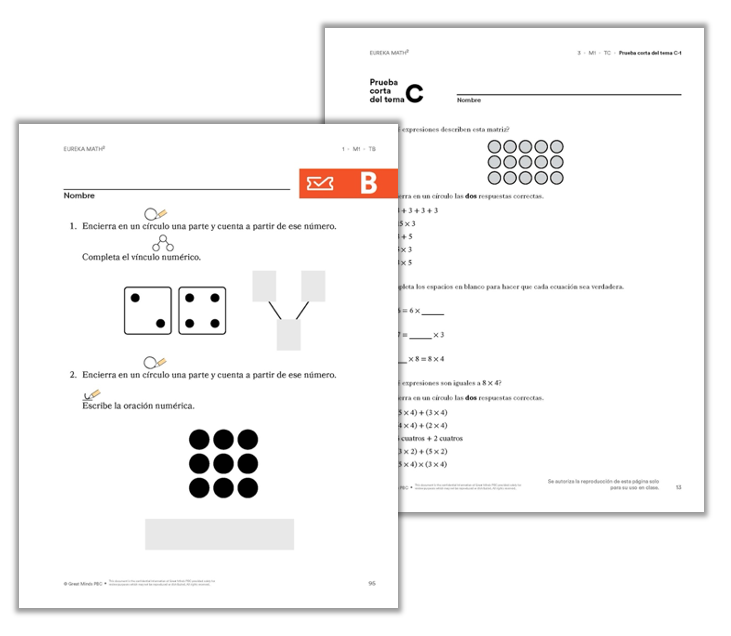 Eureka Math2 Spanish Samples
Click on the book covers to view samples of Enseñar (Teach), Aprender (Learn), and Aplicar (Apply) books for level 1.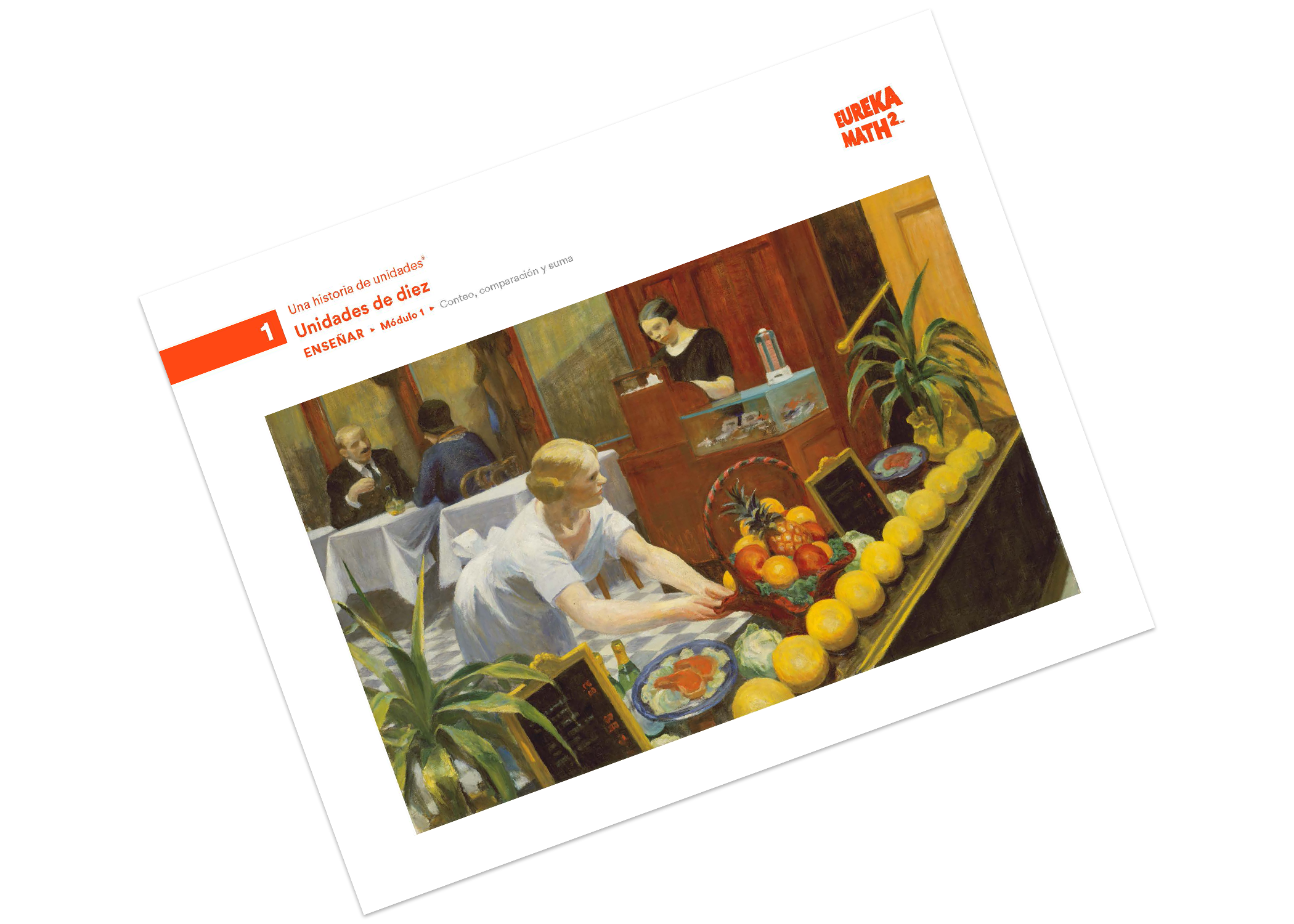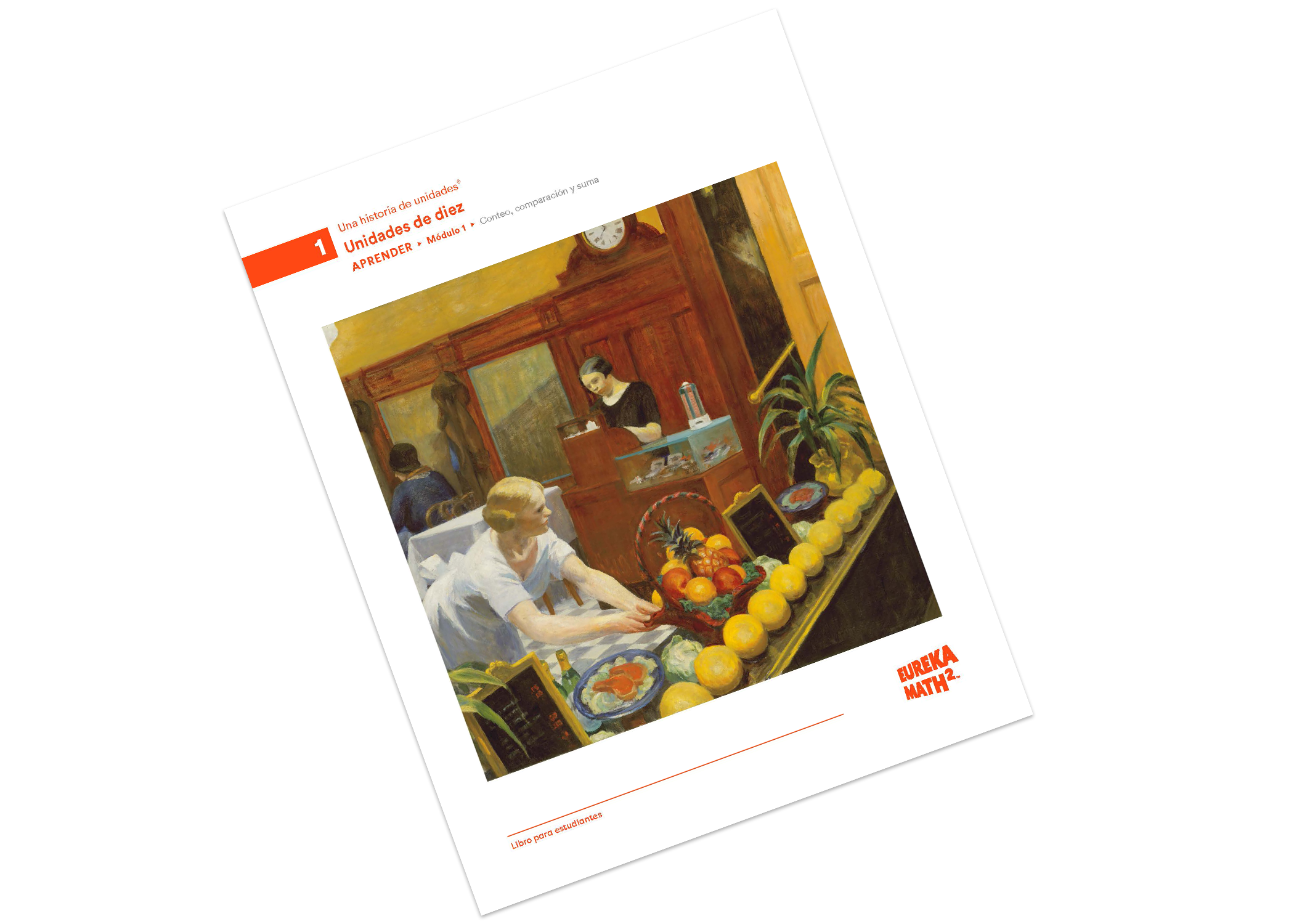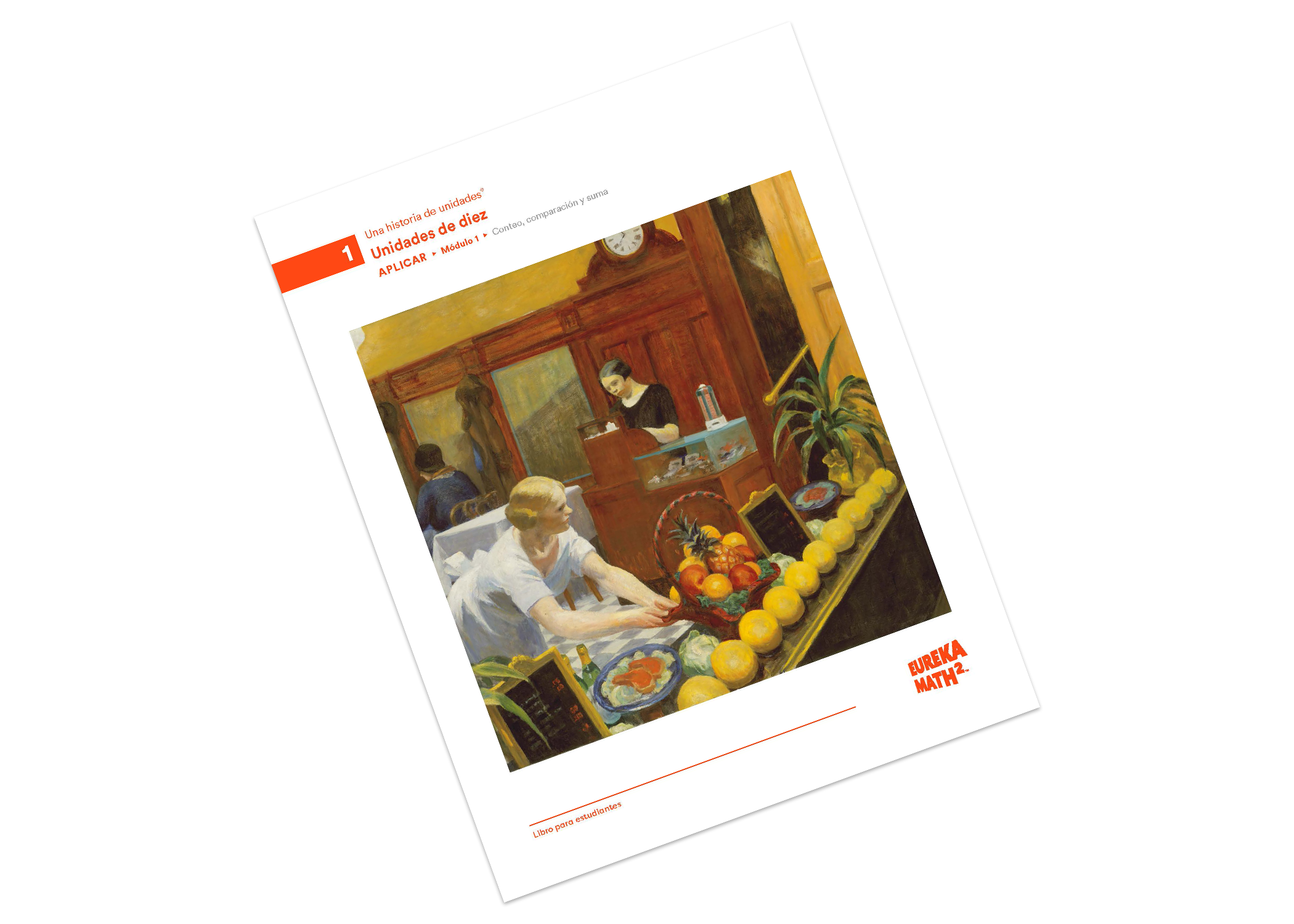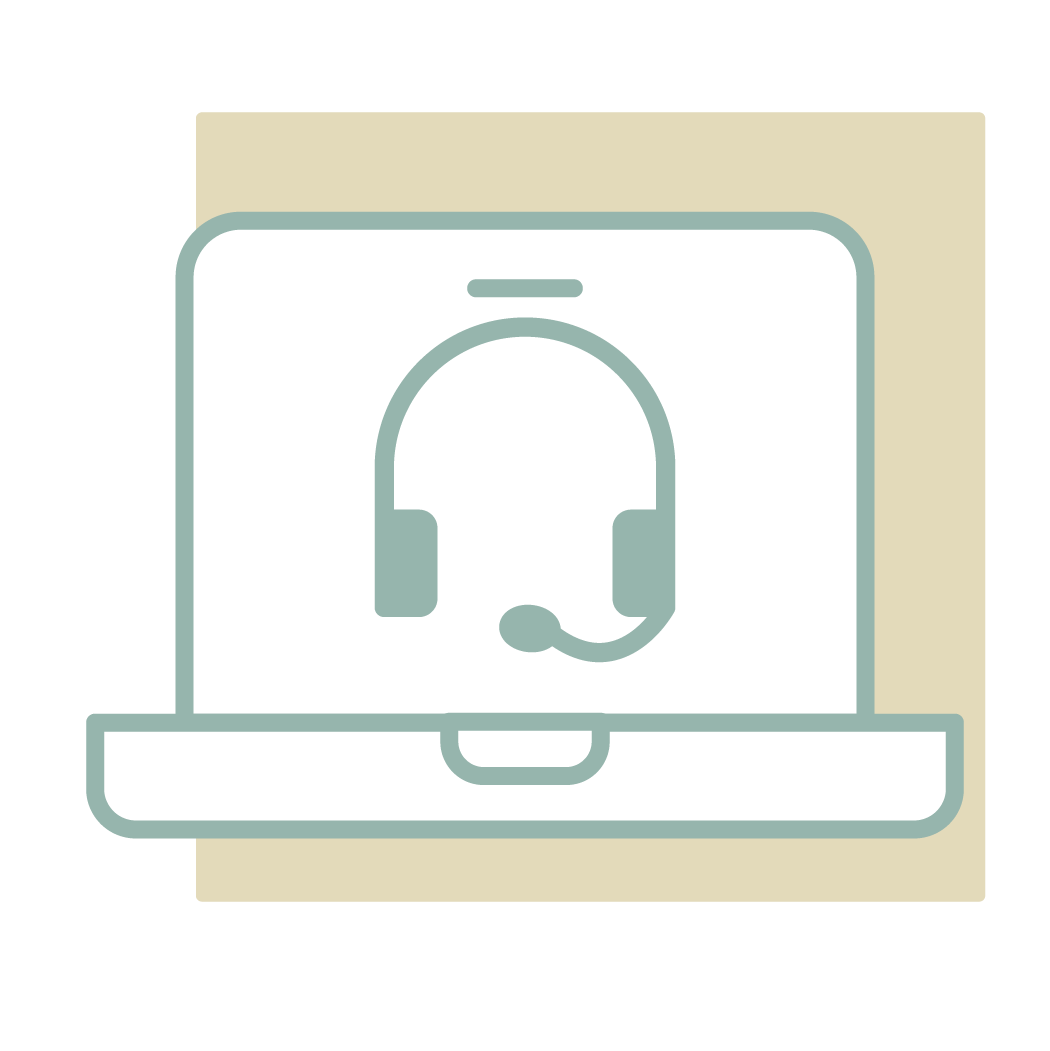 Provide an Equitable Math Education for All Students
When math is taught effectively, all students learn important vocabulary and language skills. For Spanish-speaking students, an equitable math education is a pathway to help them grow into English-proficient learners and successful bilingual students. Our team is here to help you navigate ordering options and answer any questions.