In Eureka Math² you'll still find the consistent math models, rigor to support the productive struggle, and coherence across grades that you love from Eureka Math®.
Now you'll also find digital interactives, increased opportunities for student discourse, and a new level of flexibility to make math instruction exponentially more teachable and engaging.
The most celebrated math curriculum is now even more joyful to teach and learn
Advancing Equity through Math Instruction
How can a math curriculum advance equity? By providing teachers with high-quality materials and tools to ensure students build a conceptual understanding of mathematics.
Our Eureka Math² teacher–writers and experts used a research-based approach to craft a new curriculum that ensures students build enduring knowledge.
Learn more about our commitment to accessibility.
ACCESSIBLE
Read more about how we've incorporated the principles of the Universal Design for Learning to account for learner variance so all students can access grade-level content.
The Intersection of Art and Math
While students often think of math as simply numbers, we know that mathematics itself is an art—and math is a key element of artistic compositions throughout history. Eureka Math² brings that connection to center stage by featuring a piece of fine art that has a connection to the math taught in the module. With this focus, the art provides a novel entry point for all learners to engage with while building knowledge of math concepts.
Everything Needed to Teach and Learn Math
Eureka Math² includes print and digital materials designed to engage students and provide
teachers with high-quality materials to lead every math lesson with confidence.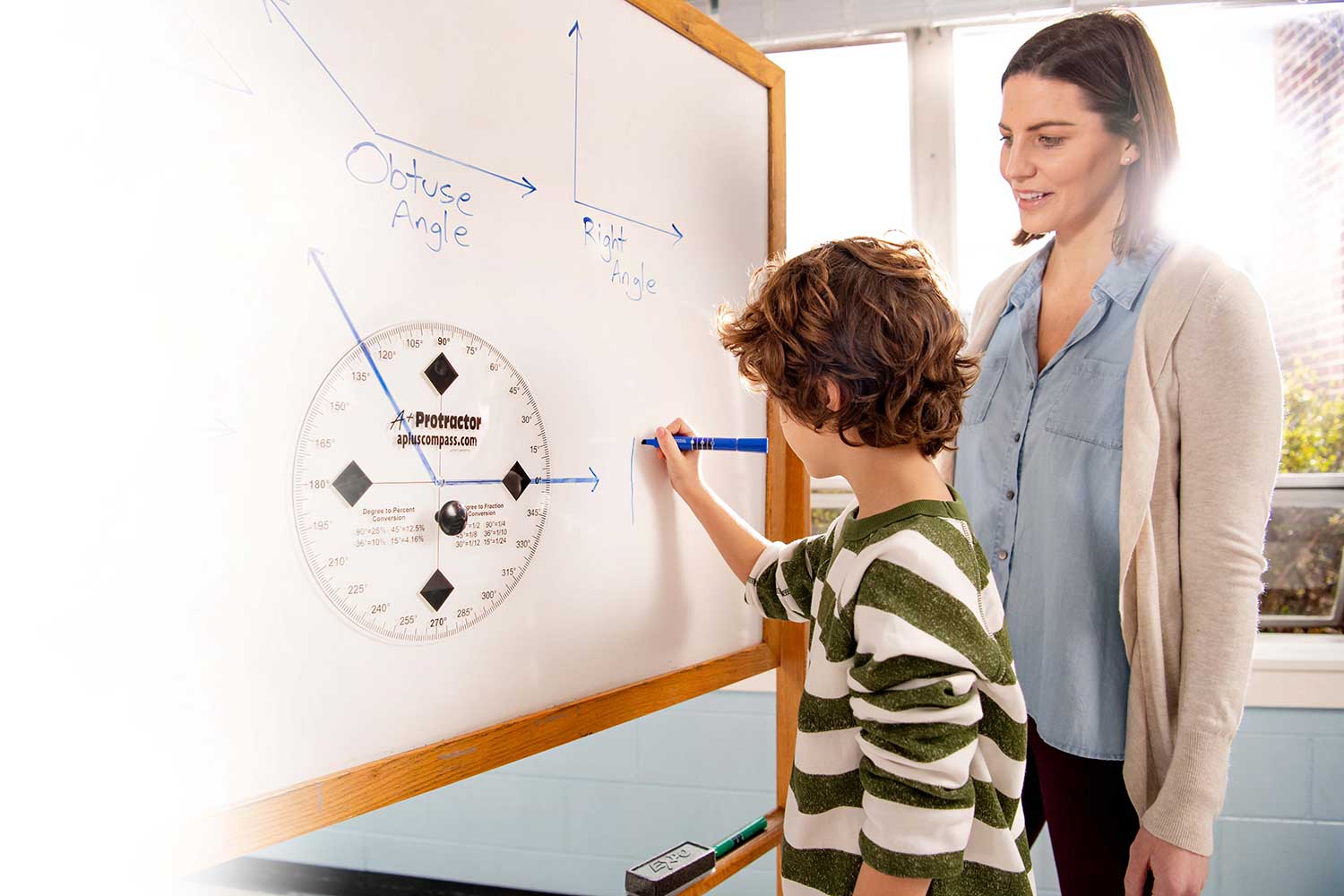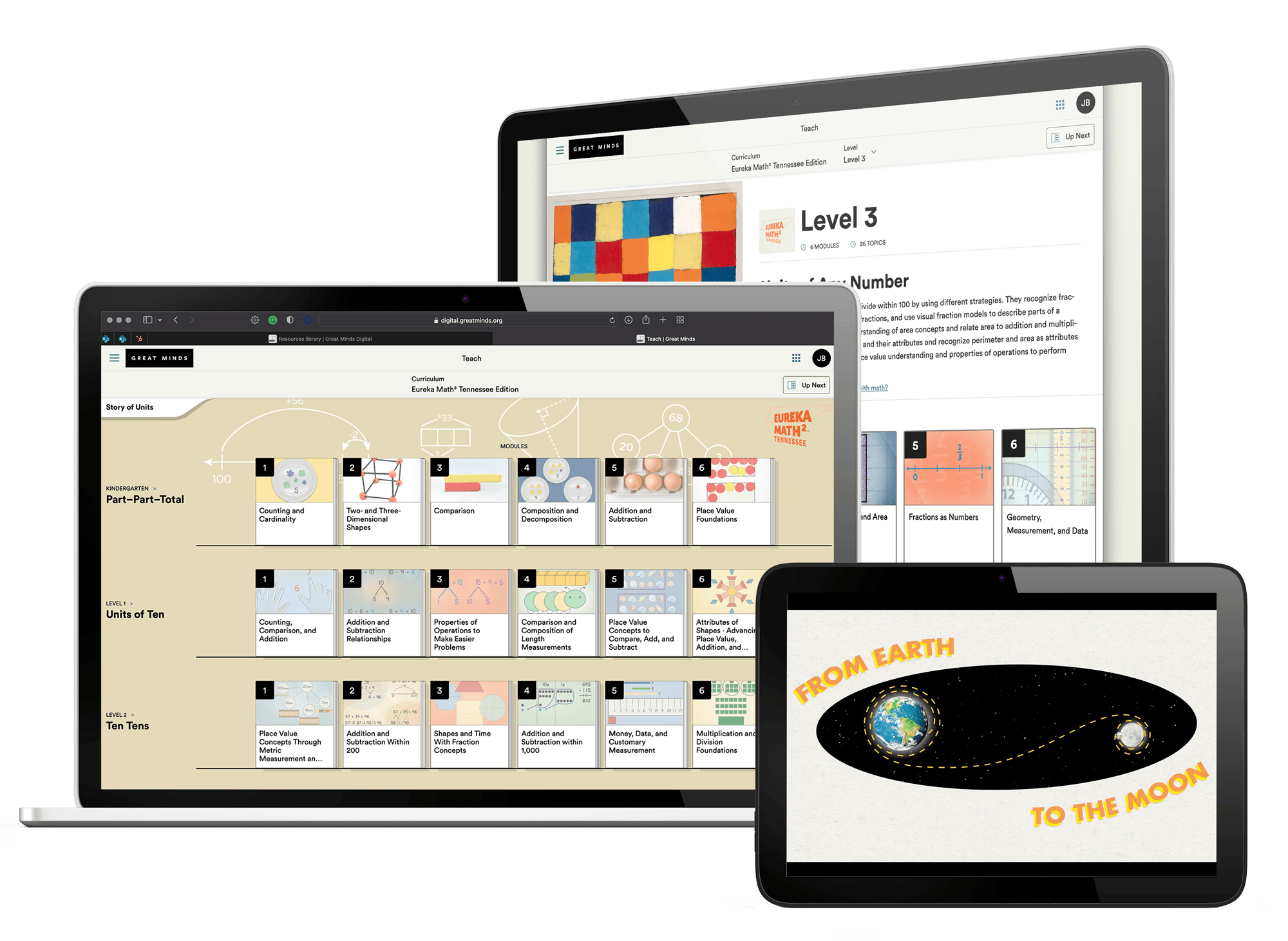 For Students
The Learn book is the student edition and is also available in Spanish for Grade Levels K–5. It provides students with in-class lesson supports, problem sets, and formative assessments (Exit Tickets and Topic Tickets).
The Apply book provides students in Grade Levels 1–5 with additional practice for home.
Digital lessons and interactives fuel student discourse.
Math context videos provide students with low floor/high ceiling learning opportunities as they explore real-world math.
Family Math and Practice Partners provide caregivers with guidance on how to best support their mathematicians at home.
Open-middle and open-ended tasks empower students to find their own solution pathways.
Hands-on math manipulatives provide students with kinesthetic learning opportunities.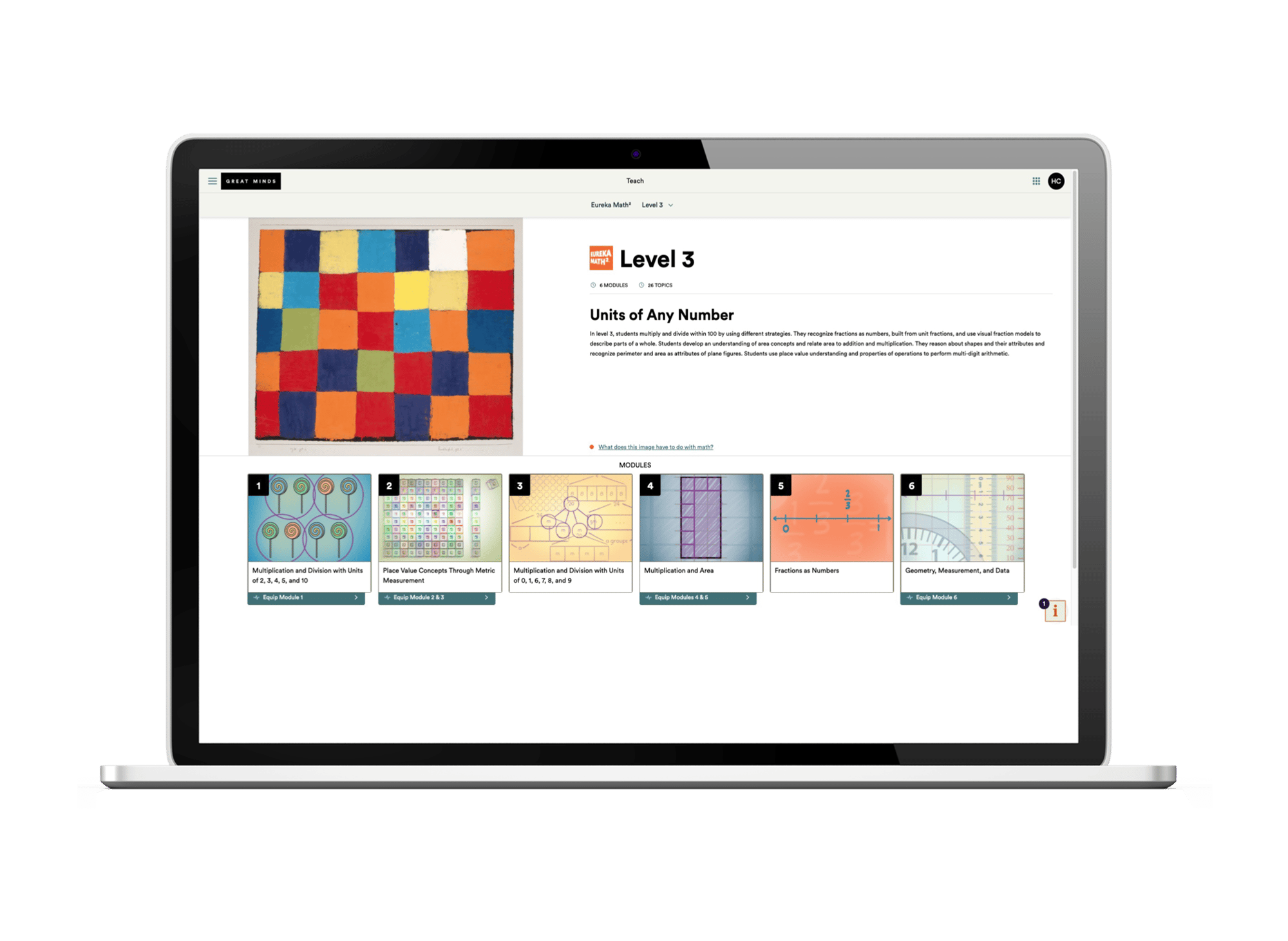 PROFESSIONAL DEVELOPMENT
Supporting Teachers Before, During, and After Implementation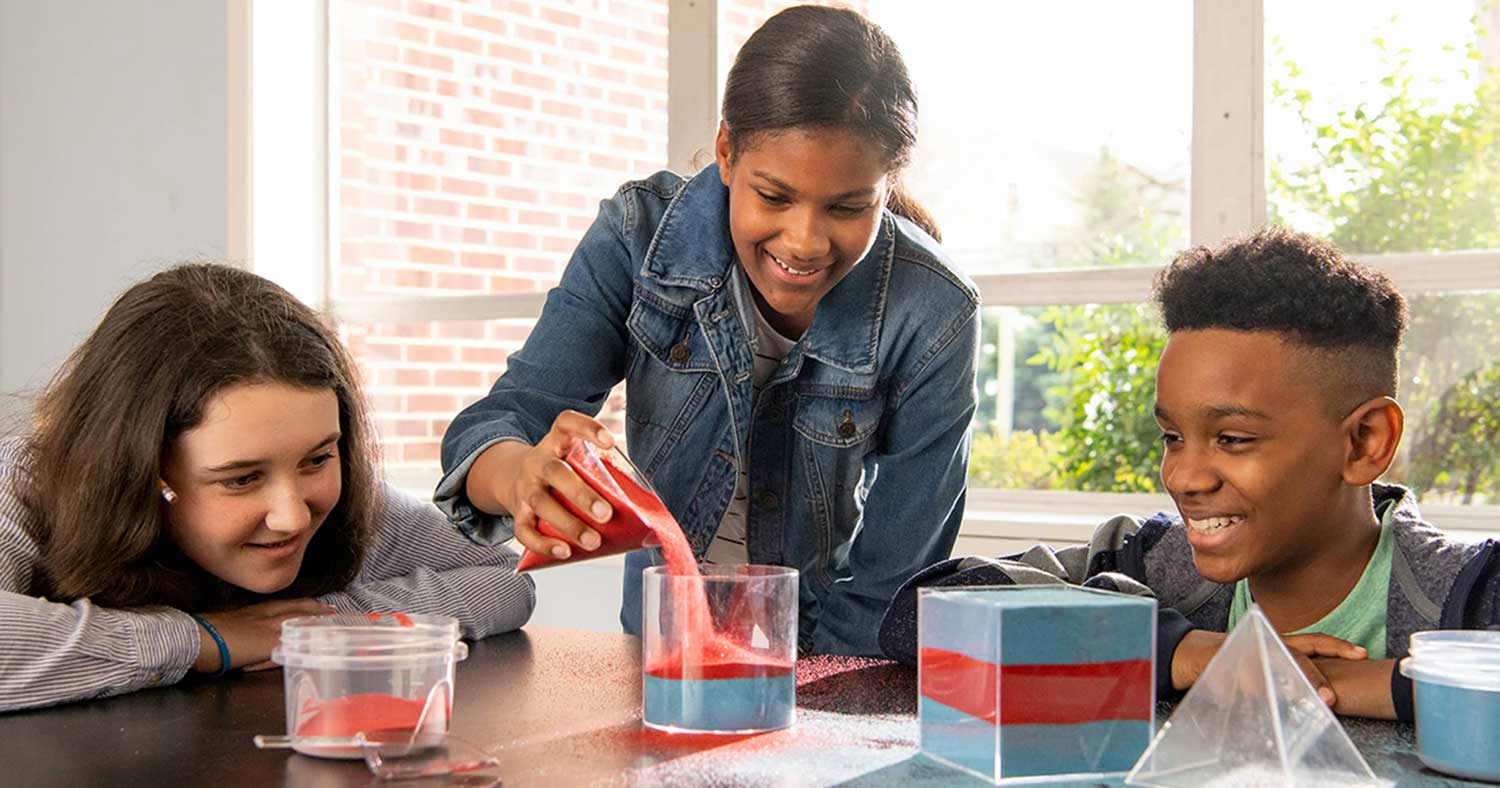 Guidance and Coaching Built into Every Lesson
High-quality curriculum can transform a classroom, but only if teachers have the support they need to implement it. Eureka Math² teacher–writers and experts crafted the curriculum with point-of-use notes to guide teachers on:
UDL principles
Language support
Differentiation
Instructional choices
And more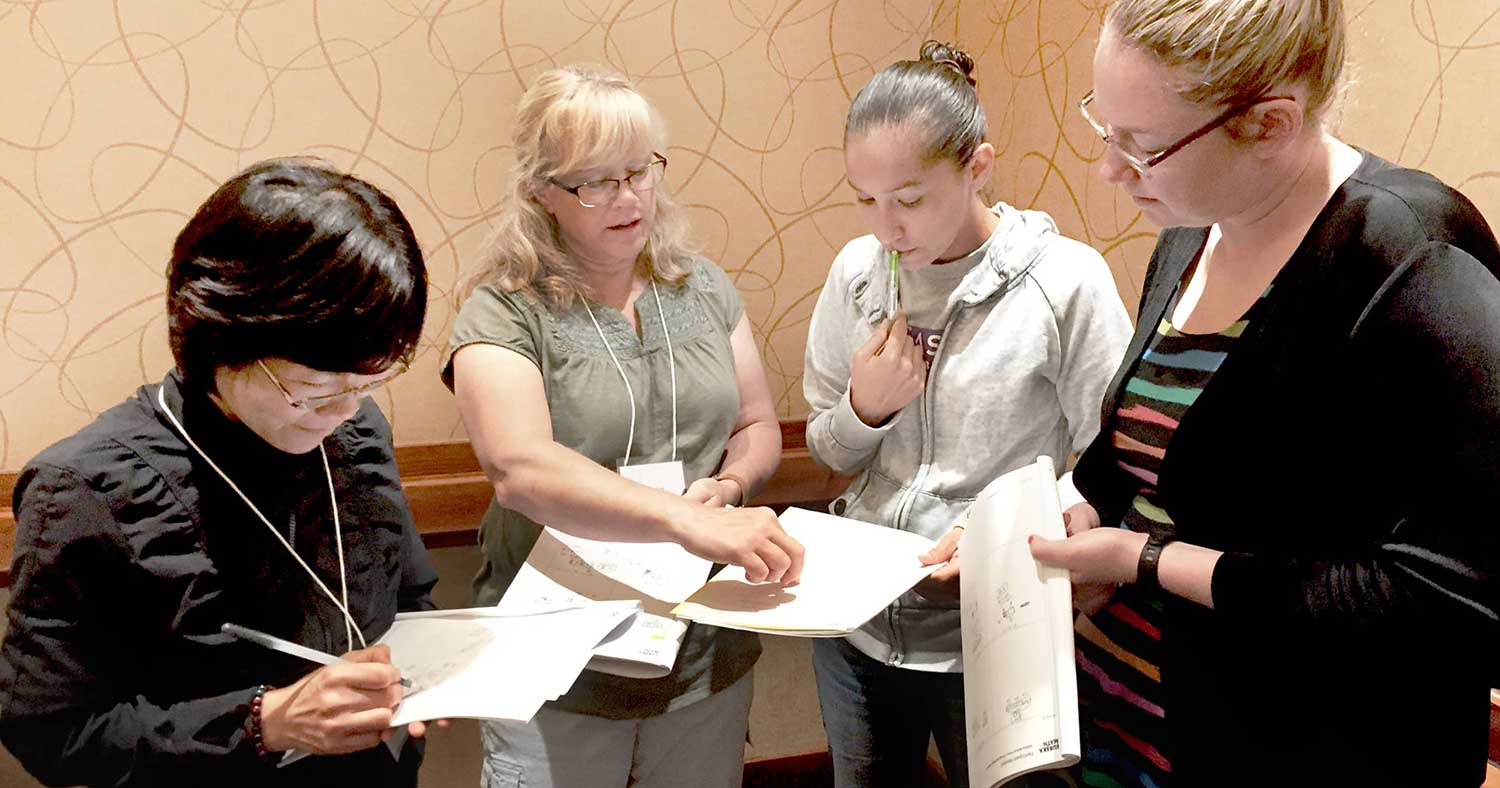 Professional Learning from a Trusted Colleague
Our math team members have crafted a series of professional development sessions and personalized coaching bundles to support both teachers new to Eureka Math² and experienced implementers.
Flexible lessons allow teachers to focus on the needs of their students.

Do you have any questions you would want to ask our experts? Check out our Frequently Asked Questions for answers to our most-received queries. Are there other questions you have? We're here to help.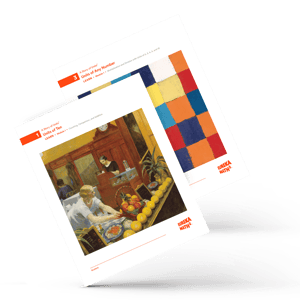 * A Mathematics I integrated math course is also available.