WELCOME FAMILIES
An Introduction to Eureka Math2
Eureka Math²® is your student's revolutionary new math program. Its learning design allows your student to build a deep conceptual understanding of mathematics that will better prepare them for college, career, and beyond. Learn more about the Great Minds® approach to mathematics instruction.
Great Minds honors and celebrates the role caregivers play in each student achieving greatness. Thank you for your partnership. We hope these resources support you on your Eureka Math² journey.

Your Student's Math Materials

You are your student's most valuable advocate and most essential teacher at home. The Learn and Apply workbooks are the materials your student will be using in the classroom and at home. You may see these resources come home as single pages, or they may be found in your student's online platform.
Read more below about what is included in these materials.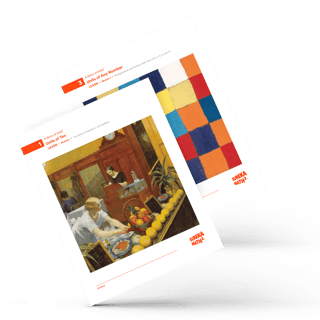 Learn
The Learn book includes student materials for in-class work. Within Learn students will find:
Lesson Pages that students use during the guided or directed portion of the lesson
Problem Sets for independent practice during the lesson, with problems organized from simple to complex


Recaps

(Grade Level 6–Algebra I) to summarize the lesson's key content.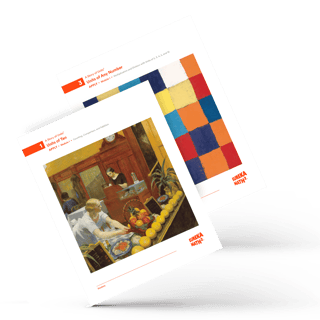 Apply
The Apply book helps students deepen their understanding of the concepts they learned in class through practice at home. Apply has three unique components:
Family Math is a letter describing the major concepts in a topic,

Practice is a collection of additional problems for students to work on at home which interweave and distribute practice, and

Practice Partners takes students through the thinking of a hypothetical partner solving problems similar to those found in Additional Practice.

Apply books are for Grade Levels 1–5. Family Math has been included in the Learn book for Grade Level K. Practice for Grade Level 6–Algebra I is included in the Learn book.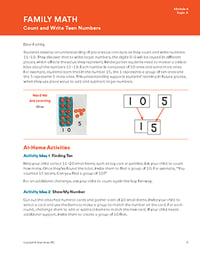 Family Math Letters (Levels K–5)
Our Family Math letters provide a topic overview that includes a content narrative, images of models and strategies, and key terminology. It also includes ideas for topic-related math activities that may be done at home or in school. Family Math letters are only included for levels K–5. In levels 1–5, they are found in the Apply book. In level K, the Family Math component is included in the Learn book.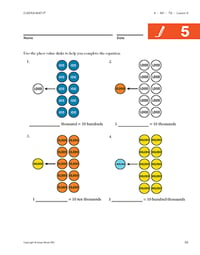 Practice (Grade Level 1–Algebra I)
Practice problems for each lesson include mixed practice of related skills. This helps students solidify their conceptual understanding and procedural skills, transfer knowledge to new applications, and build fluency. Each Practice is structured as two pages. The front page includes problems that represent learning from class that day. The second page includes Remember problems. These problems help students recall previously learned concepts and skills. While Practice problems related to the day's lesson help solidify new learning, Remember problems keep students sharp with familiar concepts. In Grade Level 6–Algebra I, Practice is included in the Learn book.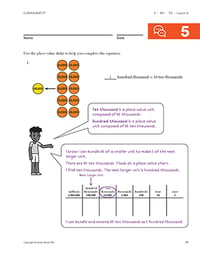 Practice Partners (Grade Levels 1–5)
Each Practice has a parallel supporting Practice Partner that shows problems like those worked on in class and an example of the thinking that helps students solve those problems. Practice Partners serve as a useful tool for students to solve the Practice and Remember problems, as well as a guide for families who may be supporting their student with the Practice and Remember problems at home.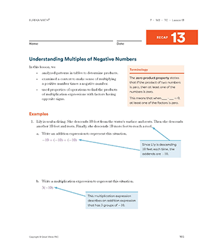 Recaps (Grade Level 6–Algebra I)
The Recap outlines key learning from the lesson and provides examples with supporting notes. The Recap summarizes the main learning in the lesson. Definitions of any terms introduced in the lesson are included. Each Recap also shows problems like those completed in class and examples of the thinking that helps students solve the problems. For middle and high school students, Recaps are the activities designed to be completed at home with families. Whether your student is missing class or could use additional support at home, Recaps can help students preview or review lesson concepts.
Access Your Student's Eureka Math² Materials via the Great Minds Digital Platform
There's more to Eureka Math² than can fit on a printed page. Your student's teacher will be sending a username and password home to access Eureka Math² online. On this platform, students will have the ability to do the following:
View their virtual "to-do" list of assignments and assessments
Participate in live digital lessons during class
View past work, including teacher feedback, in their online student locker
Access virtual manipulatives
The Family Math letters, Practice, Practice Partners, and Recaps are only available in the student experience when those pages are assigned by the teacher.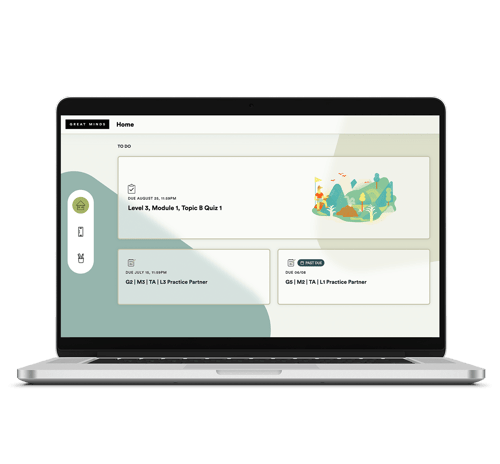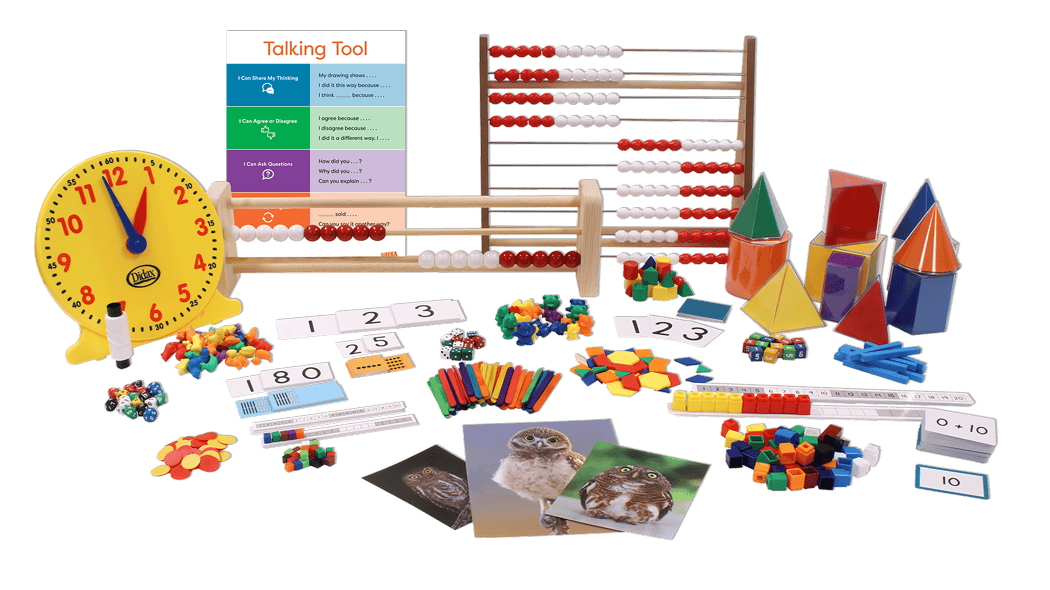 Help Your Student Visualize Mathematics
Eureka Math² manipulatives are classroom materials and tools our writers created to develop student understanding and maximize math learning. We have partnered with Didax, the official provider of Eureka Math² manipulatives, to give your student the essential tools to visualize the mathematics.
Digital Manipulatives: Available in the Student Center on the Great Minds Digital Platform, these tools allow students to create, manipulate, and erase mathematical work.

Physical Manipulatives: Available for purchase from our manipulatives partner, Didax, these tools help bring mathematics to life in your household.
Giving Your Student a Choice of Tools to Solve Math Problems
At Great Minds, we receive many questions from parents asking why their child needs to learn more conceptual math and multiple strategies for solving problems. Some parents suggest that simply learning the traditional method for solving a math problem (e.g., 2 + 2 = 4 or 6 × 8 = 48) is enough. We agree that students need to learn traditional methods for computation. Often, they're the best tool for the job.
However, sometimes students need more options—they need more tools in their toolbox. If students learn multiple math strategies, not only can they solve more kinds of problems more efficiently, but they also gain a deeper understanding of mathematics and how to use it in daily life.
The number bond model is used throughout Levels K—5 .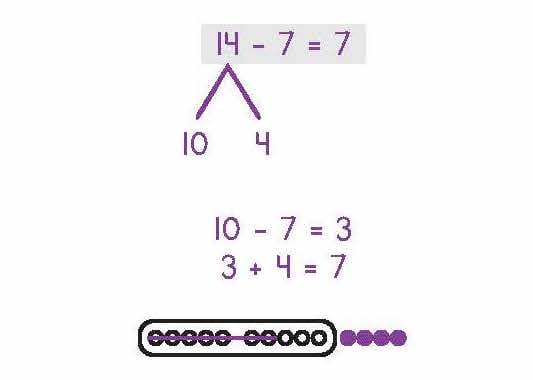 Students break 14 into 10 and 4. Then they take 7 from 10 before adding back the 4.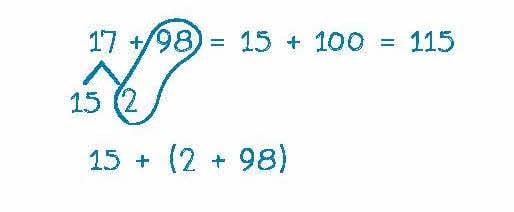 To add larger numbers, we can make a benchmark number first. For example, 98 needs 2 more to make 100. We can break apart 17 to get 2.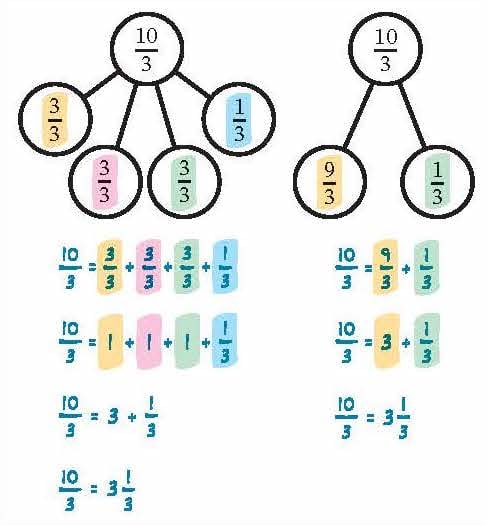 Students can find the equivalent mixed number for any fractions greater than 1 by breaking it apart into fractions equal to 1.
EUREKA MATH² IN ACTION
Supporting Student Equity in Math
Access the following articles to learn more about Eureka Math2 and how it supports every learner to build a deep, conceptual understanding and love for mathematics.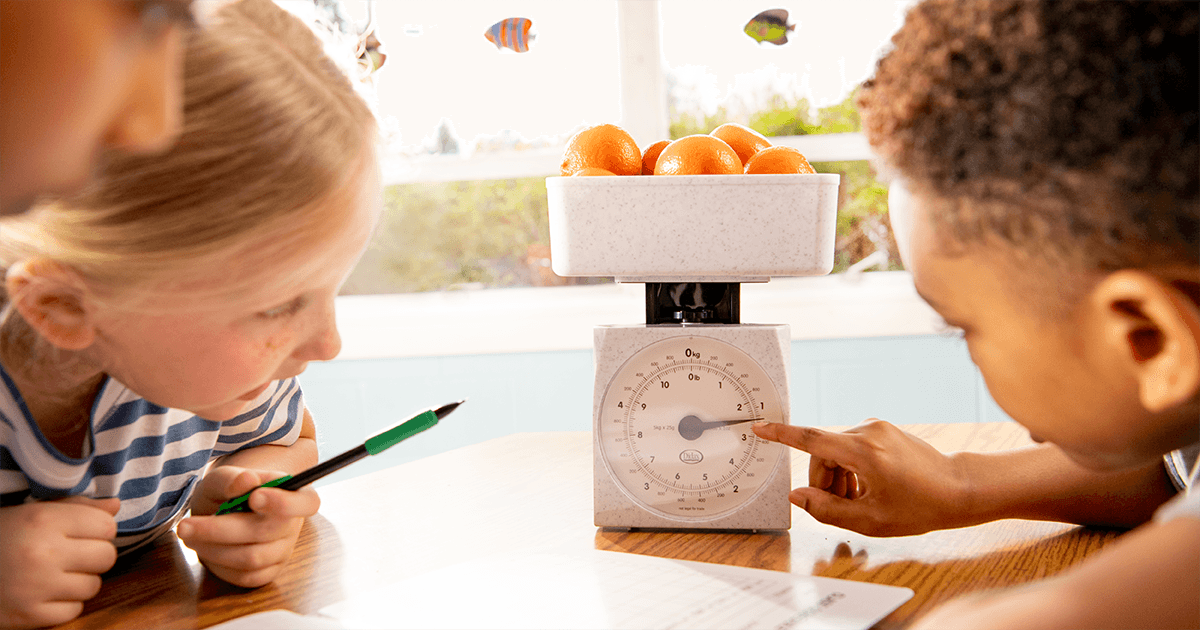 Why Eureka Math2?
The importance of Eureka Math2 teaching students the why behind math, not just the how.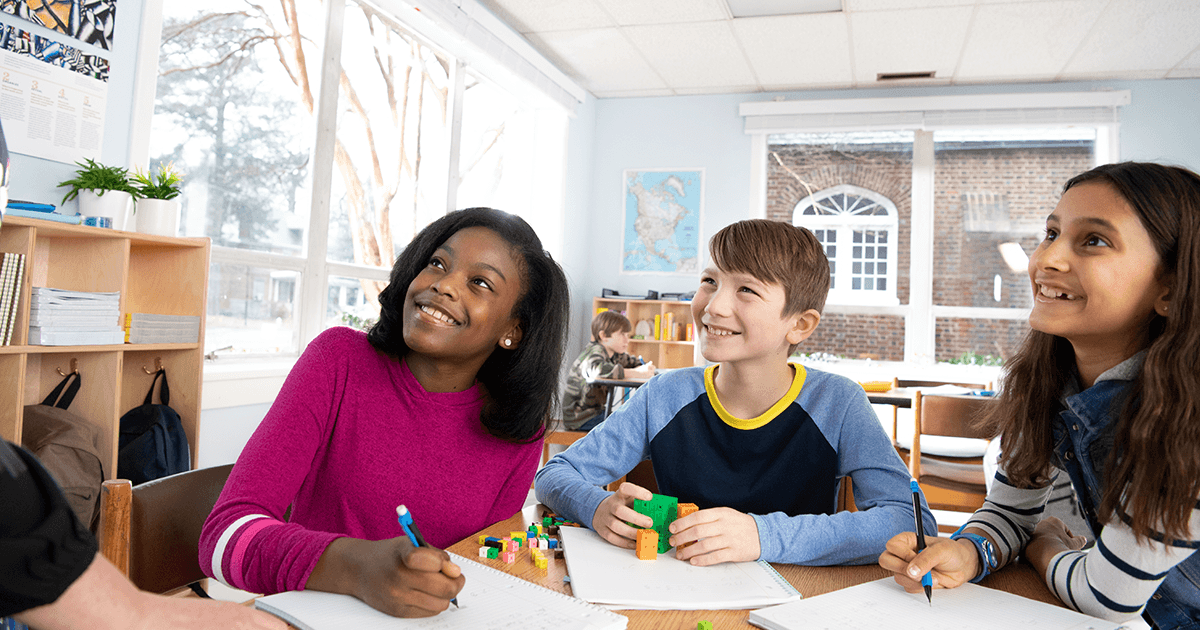 Supporting Multilingual Learners
How all students can build knowledge and understanding of mathematics.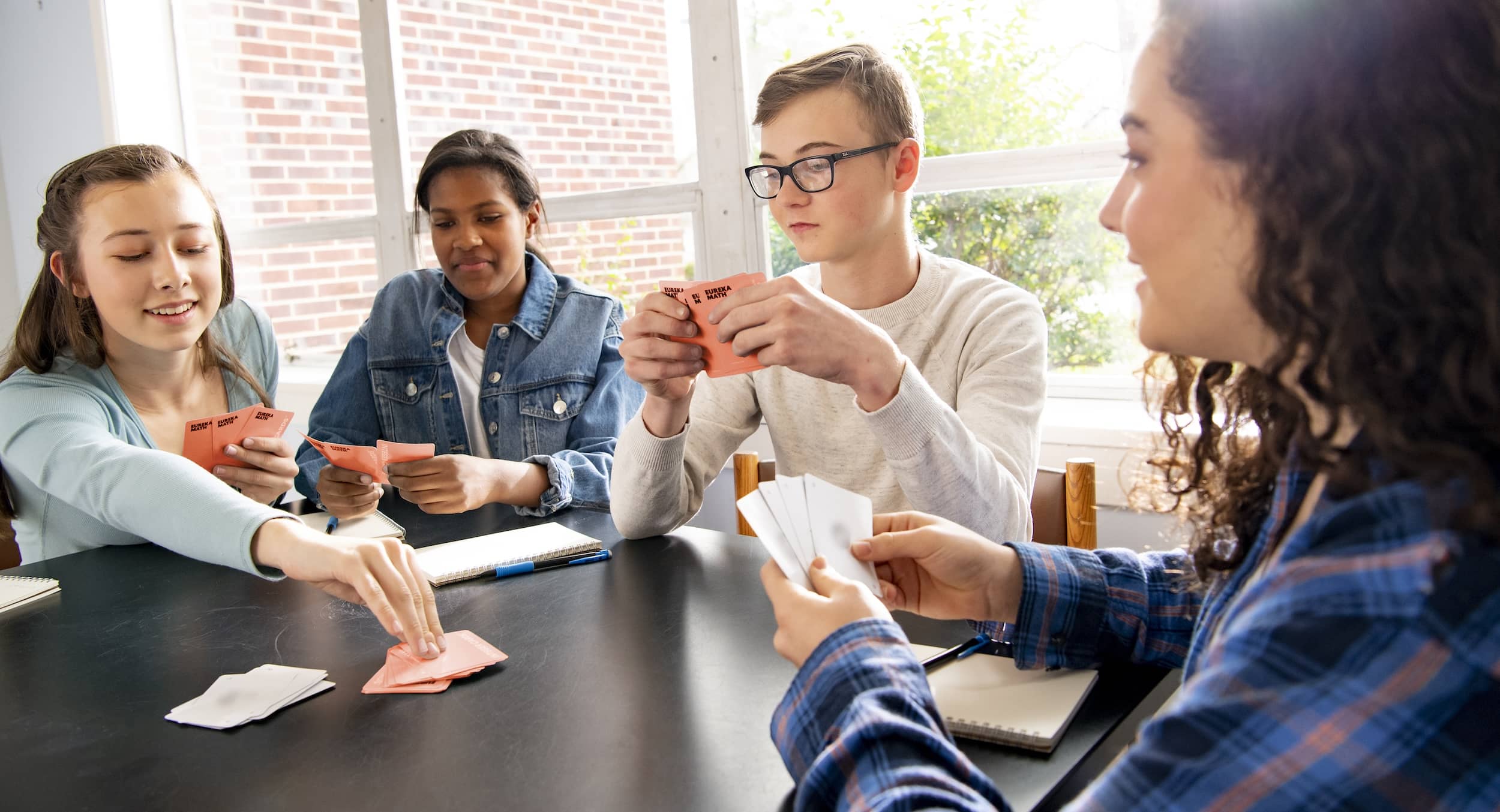 Card Games
Build fluency in a fun and engaging way with a wide range of mathematics skills games using our Eureka Math2 deck or any standard deck of playing cards.
Questions?
Do you have any questions you would want to ask our experts? Check out our Frequently Asked Questions for answers to our most-received queries. Are there other questions you have? We're here to help.
Eureka Math2 builds confidence and joy as students see the beauty and practicality of learning the conceptual knowledge behind every math problem.
–Jill Diniz, Chief Academic Officer, Math