It look like you're visiting Greatminds.net from an outdated browser. Upgrade your browser for a better experience.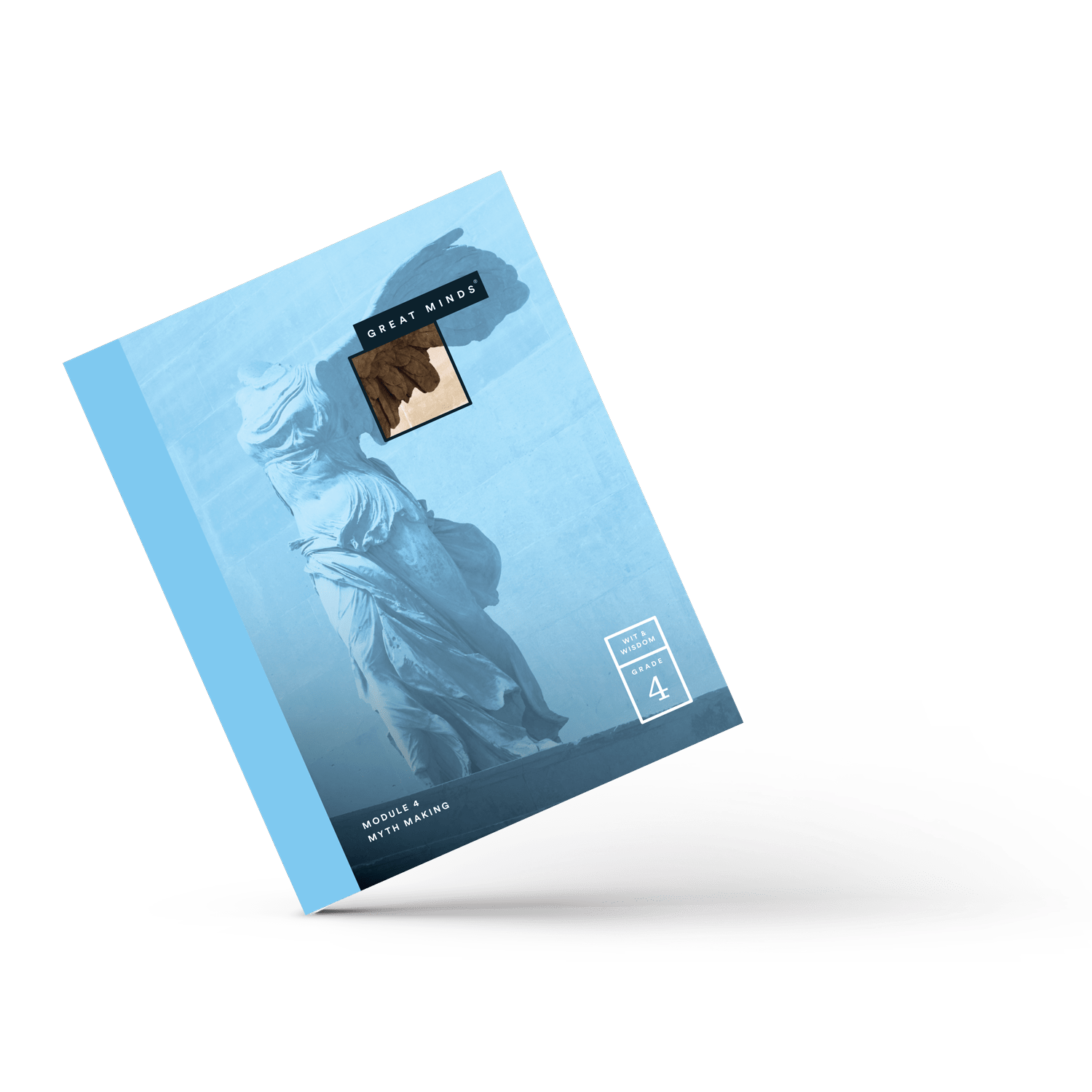 ---
Wit & Wisdom
Wit & Wisdom® transformed English language arts classrooms across the nation. With knowledge-rich lessons written by our own teacher-writers and relentlessly curated selections of art and books that build knowledge, Wit & Wisdom cultivates connected knowledge of a subject from an integrated and layered approach. Along the way, students are empowered with original thought and a questioning spirit.
---
"I am fundamentally 'shook'—in the best way possible—by how Wit & Wisdom develops a passion for reading, rather than a formula."
- Massachusetts Educator
Books, Not Basals
Every text a Wit & Wisdom student touches is authentic and of the highest quality. Students use these texts at every turn — to learn, and eventually master, essential reading, writing, speaking, listening, grammar, and vocabulary. Instead of basals or leveled readers, Wit & Wisdom students read books they love, to build knowledge of important topics – like the four seasons, the American Revolution, or space exploration - and master literacy skills. To meet the qualifications for this collection, the texts must aid social and emotional development, allowing students to see themselves and others in each essential building block lesson.
Meet Ajay
Ajay's struggles with dysgraphia made him dread school and reading, most of all. Things changed with Wit & Wisdom.
Curious About Wit & Wisdom?
Whether you're just getting started with Wit & Wisdom or interested in learning more, a Resource Overview Session is invaluable. These free webinar sessions review the program components and show educators the online resources available, ensuring you get the most out of Wit & Wisdom.
Sign Up Now
TRANSFORMING CLASSROOMS
"Through Wit & Wisdom's knowledge-focused designs, I am able to make everyday connections and focus on the wholeness of my kids, making the material more meaningful."
- Kyair B., 2019 Teacher of the Year, Baltimore City Public Schools, MD
---
---