Frequently Asked Questions
Great Minds® is a public benefit corporation that started as an advocacy group trying to reform education and advocate for creating curricula that didn't just teach skills but truly helped students build knowledge. We started in 2012 with a grant and wrote EngageNY Math, which we developed into Eureka Math—now the most widely used K–5 math program in the country.

We quickly developed a reputation for creating high-quality curriculum that never sacrifices rigor and creates a coherent, knowledge-building experience for students, and educators began asking for additional resources beyond math. In 2016, Great Minds created Wit & Wisdom®, a Kindergarten through Grade 8 English language arts curriculum that empowers students to build important background knowledge in science, history, geography, and more while practicing reading and writing and expanding their vocabulary.

In 2018, we took building knowledge to new heights with the creation of Geodes® books for emerging readers. Geodes support students learning to read with fascinating books that help them build knowledge while they practice their phonics skills.

With knowledge-building curricula for both math and ELA, Great Minds answered the call for a science curriculum that moved students from reading about science to doing science. Released in 2019, PhD Science® is a phenomenon-based K–5 curriculum where students drive the learning, inspiring students to wonder about the world and empowering them to make sense of it. Recognizing that students often don't have access to a coherent science curriculum until later in elementary school, we've made Levels K–2 of PhD Science available as an open educational resource.

And finally, in 2021, we returned to our roots with mathematics. Where Eureka Math set the bar for high-quality math instruction, Eureka Math²™ raises that bar exponentially. Our teacher–writers and mathematicians applied eight years of teacher feedback about Eureka Math classroom experiences, student data, and current educational research to create a new math curriculum with integrated digital components to advance equity in the classroom and create an exponentially more joyful teaching and learning experience.
Eureka Math2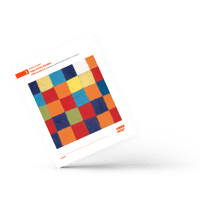 Is it possible to order preview or sample copies of Eureka Math2 books to share with grade-level teams?
What grade levels is this curriculum geared toward?
The Eureka Math2 program is currently available for Prekindergarten through Algebra I or Mathematics I.
Has EdReports evaluated Eureka Math2?
Yes, Levels K–8 have received an evaluation from EdReports and we are delighted to share that it received a green rating. To review the full report, please click here.
How many lessons does Eureka Math2 provide in a school year? How long are the instructional periods for a lesson?
Eureka Math2 provides about 130–140 lessons per year, including some that are optional. The curriculum allows at least 30 days for assessment and responsive teaching. Kindergarten lessons are 50 minutes, levels 1–5 lessons are 60 minutes, and levels 6–9 lessons are 45 minutes (excluding time for the fluency activities).
Can you provide the research used to develop Eureka Math2?
At the end of each module is an extensive citation list. Please get in touch with our sales team for a research summary.
Are spiral review questions built into the lesson's independent practice?
Both fluency activities and Remember problems in the Practice section of the lessons distribute and interleave previously learned concepts and skills.
Are the names and images of people in the curriculum diverse and are story and word problem contexts accessible?
At Great Minds®, we know that every child is capable of greatness, and we want all students to visualize themselves as mathematicians. Throughout the curriculum, including in the module art, Math Past, and our context videos, the names and images of characters used to illustrate problems provide a "balanced portrayal of various demographic and personal characteristics."* In accordance with EdReports Math Criterion 3.3r.
* Source: EdReports Math Review Committee, Math K-8 Criteria Guide v 1.5, last modified January 2021, https://www.edreports.org/reports/review-tools
What would you say are the most significant advancements for schools that choose to move from Eureka Math to Eureka Math2?
Eureka Math² takes everything you love about Eureka Math—coherent math models; rigor to support productive struggle; and coherence across lessons, modules, and grades—and adds a new level of accessibility and flexibility as well as visibility into student understanding to make math instruction exponentially more teachable and engaging.
Will Eureka Math2 eventually replace the current version of Eureka Math?
We will continue to support our Eureka Math customers. Naturally, we encourage users to consider Eureka Math² as it is based on the most current research and incorporates the feedback of millions of teachers and students who have used Eureka Math.
What issues do you see if we use the old curriculum for prekindergarten and kindergarten and Eureka Math2 for the other grades? What issues might arise in transitioning from Eureka Math to Eureka Math2?
Those transitioning experiences would be seamless. Although Eureka Math² is a new program, the mathematics and models would still be coherent with Eureka Math.
Are there new Homework Helpers sheets and Parent Tip Sheets with Eureka Math2?
For each lesson in Grade Levels K–5, we offer Practice Partners which are take-home sheets or online assignments that provide worked problem examples and accessible explanations of solution pathways.
A Family Math guide for each topic in Levels K–5  provides additional overviews and ideas for home math activities.
Each lesson in Grade Levels 6–Algebra I has Recaps that provide a lesson summary, new terminology, and worked problem examples with accessible explanations of solution pathways.
Specifically, what has been added or changed at the secondary level?
Each lesson now includes a recommended fluency activity. A list of recommended sprints for each module appears in the fluency resource. Administration guidelines suggest when to give each sprint and which sprints can replace fluency activities in the module.
Each module includes at least one modeling lesson.
In the Learn book, students will find an engaging Ben Orlin illustration as a topic opener to help them access background knowledge for the upcoming lesson.
We no longer have lesson types. Instead, each lesson follows a Launch, Learn, Land lesson structure, which combines exploration, Problem Sets, and student discourse.
Each lesson includes Recaps that provide a lesson summary, new terminology, and worked problem examples with accessible explanations of solution pathways.
How do I receive a quote for Eureka Math2?
Are the lessons and slides on the digital platform purchased separately?
Teacher access to the Great Minds Digital Platform, including the digital teacher edition and daily lesson slides, is included for all teachers with the purchase of the print materials. For schools adopting a digital-only solution, access can be purchased without print. Student digital licenses are sold separately.
Are slides for daily lessons?
Presentation slides are provided for each lesson. They include all lesson images, videos, and digital interactives. Student interactive digital lesson slides are used in levels 6–9 and appear approximately once per topic.
Will Eureka Math in Sync™ videos be a part of Eureka Math2?
Eureka Math in Sync videos were aligned specifically for Eureka Math. Student-facing videos to accompany Eureka Math2 lessons are currently in product discovery.
We are a print-heavy school, meaning that we want to wean our students off screens as much as possible, and we are concerned about how much screen time is required of students when Eureka Math2 is taught with fidelity.
In Levels K–5, there is no required student-facing screen time using a student device. Teachers have the flexibility to choose how much teacher-presented screen time students have during the lesson. In Levels 6–Algebra I, teachers can use our alternate printable lessons instead of the digital lessons to help reduce screen time or if students lack access to devices.
Does Eureka Math2 provide digital interactive lessons or interactives?
Over 150 K–5 lessons have digital interactives. Over 90 lessons across grades 6–9 have digital activities. Over 190 lessons across grades K–9 have a context video. The student platform also links to Didax virtual manipulatives for increased interactivity.
Can the students interact with the teacher demonstration tools as well? Or is access restricted to teachers?
Activities labeled as teacher demonstrations are currently designed only for the teacher device or projector screen.
Students may interact with digital lessons currently (in grades 6 and higher) on student devices.
Does the program work with Schoology? Can teachers push out assignments through Schoology or a different learning management system?
Our digital resources do not currently integrate with the Schoology platform or Google Classroom.
Is Eureka Math² designed to help students who need additional support?
Eureka Math² was intentionally designed to ensure that all students could access the curriculum. Its instructional design embraces the principles of Universal Design for Learning so all students can engage in rigorous mathematics. Ask a member of our sales team for more information.
Will acceleration resources akin to Eureka Math Equip™ be a part of Eureka Math²? Will there be an additional cost?
A Eureka Math² Equip product, our adaptive digital assessment tool, is part of our premium digital package.
Can you talk more about how Universal Design for Learning (UDL) is embedded in the program?
The Eureka Math² authors used CAST UDL Guidelines to develop lessons that provide multiple means of engagement, representation, and action and expression. Options that address learner variability are built into the lesson design and suggested at the point of use in margin notes in the Teach book.
Does Eureka Math² incorporate accommodations for multilingual students?
In addition to designing Eureka Math² to be accessible to all students, our teacher–writers took great care to provide discourse and terminology supports in lessons. These supports appear most notably in Language Support margin boxes. Eureka Math² has also developed the Talking Tool, a series of sentence starters that support and encourage respectful and productive student-to-student discourse.
Does Eureka Math² incorporate accommodations for students with special needs (special education)?
Eureka Math² is designed to meet the needs of all learners. The Universal Design for Learning (UDL) framework guided the construction of the entire curriculum, informing its use of math models, simple-to-complex progressions, routines, and discourse so that all students can understand the why behind the math and joyfully engage in math learning. Teachers who have implemented the pilot report that their students who need additional support are happily succeeding with grade-level work.
How do districts using RTI or other intervention models work with Eureka Math²?
Eureka Math2 is a core program that provides all students with access to high-quality grade-level instruction. It is exceptionally coherent, and its materials lend themselves well to intensive intervention. Our premium digital package – which is a purchasing option for schools and districts- includes Eureka Math2 Equip, our digital adaptive diagnostic assessment tool that helps teachers identify which students need help with which concepts and skills and suggests appropriate practice work which can be used for more intensive intervention. Teachers can customize assessments and the practice work for individual students and groups or the whole class. This provides access for students to high-quality grade-level instruction. Additionally, due to our exceptional coherence, our materials may be used for more intensive intervention.
How does Eureka Math² address differentiation for students that require additional support and those who may require enrichment?
Differentiation boxes in the margins of the Teach book offer guidance and suggestions for adapting instruction so that all students can successfully access grade-level content. Lessons feature two types of Differentiation boxes: Support and Challenge.
Will teachers have access to materials below and above their grade-level assignment for resources for students performing above and below grade level?
Yes. The digital platform with all the grade-level resources is included with the print package purchase. Ask a member of our sales team for more information.
Does Eureka Math² provide topic, mid-module, and end-of-module assessments for each module? What about benchmark assessment?
Our comprehensive assessment system includes Exit Tickets, Observational Assessment Recording Sheets for grades K–2, Topic Quizzes, and Module Assessments. Our premium bundle includes Pre-Module and Benchmark Assessments.
Are your assessments available in print as well as online?
Grade Levels 3–9 have digital and print offerings. Level 1 and 2 assessments are intended to be used as printed products but can be assigned as PDFs for students to complete with annotations tools on their devices. Level K assessments are based on observations and interviews.
Does Eureka Math² provide assessment reports?
A variety of reports are available through the digital platform when the assessments are taken or scored digitally.
Do you have hands-on manipulatives?
Eureka Math² engages students in mathematics with print materials, digital interactives and lessons, and manipulatives for hands-on learning. Ask a member of our sales team for more information.
Will the manipulative kits used with the current Eureka Math correlate to Eureka Math2?
Yes. We also offer an upgrade kit for educators who already have Eureka Math manipulatives so they can add new manipulatives used with Eureka Math².
Does Eureka Math² use games and centers?
Many lesson and fluency activities and games are appropriate for additional practice in centers or stations. Ideas for their use in such situations often appear in the margin boxes of the Teach book.
Is the program available in Spanish?
Yes, beginning with the 2022–2023 school year Eureka Math² materials will be available in Spanish. Ask a member of our sales team for more information.
Does Eureka Math² offer open-middle and open-ended tasks?
Lessons provide many opportunities for students to engage in low-floor high-ceiling, open-ended or open-middle tasks. The program also has open-ended lessons. This type of lesson allows students to represent and solve problems independently. The tasks involve multiple solution pathways or more than one solution to the problem. The lesson then guides a class discussion.
Can teachers use Eureka Math² with stations and small groups?
Our well-designed, in-person, teacher-facilitated whole-class experiences vary in setting and tempo, including periods of whole-class engagement, small-group, paired collaborations, and independent reflection and processing. These intentionally wide-ranging experiences have the highest capacity for equitably building new knowledge, and teachers should therefore follow the curriculum with fidelity. Facilitation lesson styles and lesson experiences include such approaches as explicit instruction, inquiry, and guided discovery.
Teachers and schools can, however, adapt lessons to a different style or models to meet the needs of students. Fluency and lesson activities, games, or routines may be adapted and used as centers.
How do you address the Standards for Mathematical Practice?
The Standards for Mathematical Practice for Students (MPs) are intentionally woven into every lesson. Students consistently apply MPs to their daily work to build an enduring understanding of math. In the Teach book, lessons provide Promoting the Standards for Mathematical Practice margin notes that highlight opportunities for teachers to understand and promote a critical MP.
Do you plan to offer other grade levels for Eureka Math²?
Great Minds is excited to offer the following new grade levels for Eureka Math² starting in the 2023-2024 school year:
Prekindergarten

Level 7–8

Mathematics I
Other levels are not planned at this time. Ask a member of our sales team for more information.
How do I receive a quote for Eureka Math²?
To receive a quote for print and/or online materials, please contact us via phone at 202-223-1854, ext. 3, or fill out our online quote inquiry form. A member of our Sales team will get back to you. Our standard pricing is also available for public viewing.
Eureka Math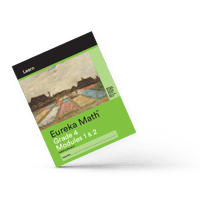 What is the relationship between Great Minds and Eureka Math?
In 2012 the advocacy group that would become Great Minds was awarded a grant to create EngageNY Math. We developed this program over time into Eureka Math, adding rich new resources for teachers and families. Eureka Math has since become the most widely used K–5 math program in the country.
What is the relationship between EngageNY and Eureka Math?
In 2012 the New York State Education Department contracted with the organization that would become Great Minds to create an open educational resource (OER) math program for K–12 educators. We wrote EngageNY Math, and over time we developed that program into Eureka Math. The original OER curriculum is available on the EngageNY and Great Minds sites for free, and it has been downloaded over 13 million times by users in all 50 states, making Eureka Math the most widely used K–5 math program in the country.
Yes. Anyone can download the entire PK–12 Eureka Math curriculum, along with a variety of instructional materials and support resources, for free. Some materials, such as our printed workbooks, Eureka Digital Suite, Affirm, Eureka Math Equip, and Eureka Math in Sync must be purchased.
What's your frequently asked Who developed the Eureka Math curriculum??
More than 200 teachers and math experts from around the country developed the Eureka Math curriculum. Our team of writers remains involved in the curriculum through professional development events and by ensuring that the curriculum is consistently updated and refined based on feedback from the field.
Has the Eureka Math curriculum been evaluated?
The independent nonprofit EdReports.org gave Eureka Math top marks across the board for alignment with the Common Core State Standards and usability in the classroom—a much higher rating than any other publisher. In addition, states like Tennessee and Louisiana have listed Eureka Math as a recommended curriculum for their schools. Louisiana gave Eureka Math a Tier 1 rating, the only curriculum to earn that honor for elementary, middle, and high school grades. In addition, Educators Evaluating the Quality of Instructional Products (EQuIP) recognizes multiple Eureka Math lessons as exemplars.
What is the Eureka Math connection to the Common Core State Standards?
The teachers and math experts who wrote the curriculum made sure to align its content with the new college- and career-readiness standards, which emphasize deeper learning, critical thinking, and conceptual understanding of math. In addition to getting top marks from EdReports.org for this alignment, Eureka Math was also highly praised for its usability in the classroom. The standards provide the foundation, but they are only a starting point. Teachers also need high-quality curriculum and curriculum-focused professional development to teach students the higher-level knowledge and skills they need for success in the 21st century.
Do you have data showing that Eureka Math works?
School districts across the country are enjoying success with Eureka Math. Two stories from Louisiana and Florida, below, show how Eureka Math implementers are seeing test scores go up and students thrive.

Lafayette Parish School System, Louisiana's fifth-largest school district, was among the earliest and strongest implementers of Eureka Math. From 2014 through 2017, the district saw steady increases in the percentage of students scoring Mastery or Above on the LEAP and iLEAP state standardized math tests in Grades 3–8. Lafayette Parish is known nationwide for its strong implementation and its generosity in sharing its experiences and resources with other districts.

Other Eureka Math implementers are also seeing success. For example, when Pasco County, Florida, piloted Eureka Math across the district in Grades K–5 a senior instructional specialist there said, "Students in these schools, who tend to be the highest-needs students in the district, were keeping up with or outperforming students in our top-tier schools."

Great Minds is eager to partner with school districts to analyze how Eureka Math affects student learning. To participate in a randomized controlled trial or quasi-experimental study, please contact data@greatminds.org.
What is the Eureka Math homework routine?
We do not specify a homework routine. We expect that teachers will customize homework assignments and routines at their discretion to meet the specific needs of their students. In making decisions about how to assign and manage homework, we suggest that teachers consider the following:

Students' performance in class, particularly on the Exercises and Examples and Exit Tickets, will provide the teacher with valuable information that should drive homework decisions.

Problems are provided on the daily Problem Set. This bank of problems is directly tied to the day's lesson, and the teacher can assign them thoughtfully to the class. It is not necessarily appropriate to assign the entire Problem Set for homework. It is also not necessarily appropriate to assign the same problems to all students. The teacher is in the best position to know what is right for the class and for individual students.

The teacher is also in the best position to know which homework items their students can complete successfully and independently. Thoughtfully customized homework assignments will minimize the amount of valuable instructional time that needs to be devoted to homework the following day, allowing the mathematical story to continue moving forward. On our website, we provide grade-level specific Pacing and Preparation Guides, which are intended to provide teachers with a process to customize and prepare for instruction. This process includes adapting the lesson to meet the needs of individual students. It could similarly be applied to homework.
We often hear that teachers struggle with pacing instruction as well as preparing for instruction. In an effort to support educators in making these difficult decisions, we've created a Pacing and Preparation Guide for each grade, PK through 12. Each guide includes two components: Preparing to Teach a Module, which outlines a process for understanding the instructional sequences, and Preparing to Teach a Lesson, which outlines a process for customizing any lesson to fit the daily time constraints and unique needs of students. Both of these components guide teachers in making informed decisions about pacing. Because of the number of lessons in PK through Grade 7, the guides for those grade levels include a third component called Suggestions for Consolidation or Omissions.
Is Eureka Math intended to be followed like a script?
Our curriculum is not intended to be followed as a script; it's intended as a guide to offer support to teachers in the classroom. For example, the curriculum's "vignettes" of teacher–student interactions are exemplars of instructional situations provided by the teachers who have crafted our curricula. These vignettes should be used not as a script but as a basis for study and discussion among professionals. We expect—indeed, we encourage—teachers to customize Eureka Math instructional materials and make them their own.
How does Eureka Math address the needs of diverse learners?
The scaffolds integrated into Eureka Math give alternatives for how students access information as well as express and demonstrate their learning. Strategically placed margin notes are provided within each lesson elaborating on the use of specific scaffolds at applicable times. They address many needs presented by English language learners, students with disabilities, and students performing above and below grade level.
What forms of assessments doesEureka Math contain?
Our curriculum includes daily formative assessments in the form of Exit Tickets, as well as Mid-Module and End-of-Module Assessments. The daily Exit Tickets are designed to help teachers reflect on what their students know and can do so they can plan instruction for the following day. The module assessments are designed to tie together standards that have been addressed to that point in the module. Because these module assessments are composed of rigorous items, the curriculum includes a scoring rubric. Please note that a score is not intended to be directly converted to a percentage grade. We realize that implementers have additional assessment needs beyond what is provided in this free curriculum.
In addition to the assessments provided with the curriculum, we offer the platforms Affirm, for digital practice and assessment, and Eureka Math Equip, for premodule digital diagnostic assessment.
How can I connect with other Eureka Math users?
One of the key components of successful Eureka Math implementation is collaboration, and teachers are always looking for a place to exchange resources, discuss best practices, and interact with our curriculum writers. In response, we've created online communities on Facebook, Pinterest, and our Aha! blog to enable curriculum users to share resources and connect with each other and our writers.
Where can I find resources and information to help my child?
We understand that parents are their child's chief advocate and most essential teacher—at homework time and always. To assist you in this crucial role, we have assembled a parent support page that contains a variety of helpful resources, including the following:
H

omework Helpers

illustrate problems similar to those assigned in class and demonstrate an example of the thinking that supports each problem, so that parents can help their children with Eureka Math homework problems.


Grade Roadmaps

explain what a Eureka Math student will study in the coming year and share strategies that you can employ to facilitate learning outside the classroom. These roadmaps are a great tool to begin bridging the gap between the way math was once taught and today's techniques.

Parent Tip Sheets

help parents address questions children may have about Eureka Math at home. Tip sheets are available for each module for Grades K through 8. These tip sheets include suggested strategies and models, key vocabulary, connections to previous learning, and tips for how you can support your child's learning at home. They are arranged in the same sequence as the student homework, making it easy for parents to follow along with their child's progress.

Videos

explaining the rationale behind Eureka Math and why it is an effective program.

Additional Online Resources

parents may find useful
Parents can also download a PDF version of our curriculum, free of charge. The curriculum's module overviews and topic openers in each lesson provide more detailed information.
Are the Eureka Math instructional materials available in Spanish?
Eureka Math resources are available for Grades K–8 in Spanish. Some materials are also available in other languages such as Arabic (K–5), Armenian (K–6), French (K–6), Korean (K–6), Traditional Chinese (K–3), and Simplified Chinese (4–6). A selection of Eureka Math Parent Resources—including a Parent Letter, a Fact Sheet, and Grade Roadmaps— is also available in Spanish to assist with continued instruction outside the classroom.
Is the curriculum offered in Braille, large print, and text-to-audio?
The Eureka Math curriculum is available in an APH Braille file, large print files, and a NIMAC Braille file.

For more information on APH Braille and large print, please contact the American Printing House for the Blind.
mhaynes@aph.org or largeprint@aph.org
800-223-1839, ext. 217
1839 Frankfort Avenue, Louisville, KY
Customers seeking new books not currently in APH's catalog should visit http://www.aph.org/tests-and-textbooks/.
How do I renew my subscription to my Eureka Math products?
To renew your subscription to Eureka Math materials, please contact our Sales team.
Where can I find the math tools and manipulatives I need to purchase for each grade level and module?
You can purchase all of our manipulatives through our partner Didax. Additionally, the writers of Eureka Math have developed yearlong, grade-level lists of the materials and tools needed to implement the curriculum. The yearlong materials list for each grade level appears on the Module PDF page (after you register for free). Each individual lesson for Grades K–5 also identifies the materials needed for that specific lesson.
I am having trouble logging in.
If you are having trouble logging in, please use the "Forgot my password" feature on the login page to reset your password. If you are still unable to log in or access your materials after that, please contact our customer service team by phone (202-223-1854) or email (helpdesk@greatminds.org) for further assistance.
My district has blocked Vimeo, and we cannot view any of your videos.
Vimeo was the platform chosen to host the Teach Eureka Video Series because of its security and high-quality performance. The access issue you are experiencing is most likely an on-site problem caused by your school or district's security and firewall settings. We recommend adjusting firewall settings so that teachers and administrators are able to access Vimeo. For further assistance with this issue, please reach out to our technical support team by phone (202-223-1854) or email (helpdesk@greatminds.net).
How do I add users to my account?
To add users to your account, please log in and navigate to your administrator dashboard. Once you've done this, you will see how many available subscriptions you have to assign users. Please make sure you have enough subscriptions available for the users you would like to add. To add multiple users, we recommend using the "Import CSV" feature, which allows you to upload an Excel document of multiple email addresses and names at once.
I'm having trouble locating my resources and materials.
To access your Great Minds materials, log in to your account and select My Resources in the orange banner. This option will redirect you to a page with a list of the materials you have access to.
What is Eureka Math TEKS Edition?
In 2020, the Texas Education Agency chose Great Minds to develop a high-quality Tier 1 math program for K–5 students that aligned with the Texas Essential Knowledge and Skills (TEKS) standards. Eureka Math TEKS Edition and Eureka Math in Sync™ TEKS Edition deliver a new standard for coherence, focus, and rigor, so students gain a deeper understanding of the why behind the numbers, all while making math more enjoyable to learn and teach. To learn more, please visit greatminds.org/texas.
How do I receive a quote for Eureka Math?
To receive a quote for print and/or online materials, please contact us via phone at 202-223-1854, ext. 3, or fill out our online quote inquiry form. A member of our Sales team will get back to you. Our standard pricing is also available for public viewing.

PhD Science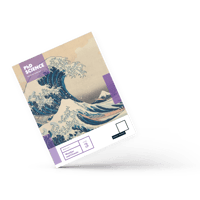 Who developed PhD Science?
Our team of teacher–writers and experts developed PhD Science to provide educators with a curriculum designed specifically to meet the Next Generation Science Standards. The curriculum's hands-on approach and exploration of authentic phenomena sparks students' natural curiosity about the real world and its wonders as they build a deep, lasting knowledge of science concepts that they revisit throughout elementary school. The curriculum was designed to support teachers as they make a pedagogical shift where they facilitate the learning, but students own it.
Is PhD Science an open educational resource (OER)?
Great Minds offers Levels K–2 of PhD Science as an open educational resource (OER). We know that even our youngest students have a natural curiosity about how the world works, yet schools often provide only occasional science activities for early elementary learners instead of a coherent science curriculum. We wanted to ensure that these students would have rich, knowledge-building science experiences that will help them establish a strong foundation for learning science later in elementary school and beyond. Educators can access the curriculum's Teacher Editions and Science Logbooks for free on our website. To support the hands-on activities and reading of core texts integrated into the lessons, please contact your Great Minds representative.
What is the structure of this elementary science program?
Every PhD Science level includes four modules. Each module is based on an anchor phenomenon that students will explore over the course of 20 to 30 lessons. Throughout the learning, students will ask questions about the phenomenon and then investigate to discover the answers to those questions. With PhD Science, students will learn to think and act like real scientists while building an enduring understanding of core science concepts.
PhD Science lessons are approximately 30 minutes long for K–2 students and 45 minutes for students in grades 3–5. But our team has also created pacing schedules that suggest how teachers can split lessons across multiple days to create shorter science blocks. To view the pacing calendar and other resources, please log in to your Great Minds account and view the PhD Science Teacher Resource Pack.
Is PhD Science a hands-on science program?
Yes, hands-on learning is a key component of PhD Science. Hands-on investigations are incorporated into many lessons in every module, and students model phenomena and learn to build arguments based on evidence they gather during these investigations. To support the hands-on activities, we have created Materials Kits that include the items needed to complete investigations for each module as well as refill kits to replace consumable items in the kits after each school year.
What types of assessments are included with PhD Science?
Assessments are built in throughout every module. Each lesson contains a Check for Understanding, an embedded formative assessment that provides teachers with insight into student thinking at the moment when it's most important. Conceptual Checkpoint assessments allow teachers to measure student progress across multiple lessons to ensure they are on track to build the knowledge of the module. Each module also contains either an Engineering or Science Challenge, which arrange for students to apply the knowledge they've attained throughout the module to solve a real-world problem or investigate a phenomenon. The End-of-Module assessment, a cumulative summative assessment at the end of each module, allows students to apply their new knowledge in a different context to explain how it applies to a related phenomenon.
Is PhD Science available in Spanish?
Yes, PhD Science is available in both English and Spanish.
What is PhD Science TEKS Edition?
In 2020 the Texas Education Agency chose Great Minds to develop a high-quality Tier 1 science program for K–5 students that aligns with the Texas Essential Knowledge and Skills (TEKS) standards. PhD Science TEKS Edition and PhD Science in Sync™ TEKS Edition deliver a new standard for coherence, focus, and rigor in science education. Students learn to think and act like real scientists by investigating authentic phenomena. To learn more, please visit greatminds.org/texas.
Do you offer professional learning for teachers implementing PhD Science?
The PhD Science team has created a series of professional development and personalized coaching sessions to support teachers making the pedagogical shift to facilitating science lessons that are student-driven. The sessions are all led by educators with firsthand experience teaching PhD Science, and the series of professional learning options support educators at all levels of implementation—before they begin and for years after.
How do I receive a quote for PhD Science?
To receive a quote for print and/or online materials, please contact us via phone at 202-223-1854, ext. 3, or fill out our online quote inquiry form. A member of our Sales team will get back to you. Our standard pricing is also available for public viewing.
Wit & Wisdom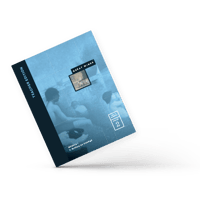 Who wrote the Wit & Wisdom curriculum?
Wit & Wisdom affords us the opportunity to publish the work of excellent educators. Our team of writers includes teachers, literacy coaches, and school leaders. Our expert advisors have published research on their areas of expertise, which we have leveraged to inform the pedagogy of Wit & Wisdom.
How did Wit & Wisdom teacher–writers choose the core texts?
Wit & Wisdom teacher–writers took great care in selecting the core texts, considering their content and complexity and the author's craft. We chose texts rich in content (science, history and social studies, the arts, and literature) and academic vocabulary; representative of diverse perspectives; and of varied text types. See the Building Knowledge through Complex Texts section (pp. 8–11) in the Implementation Guide for more information.

Excellent texts are at the center of every Wit & Wisdom module. The core texts include fiction and nonfiction that have won prestigious awards such as the Caldecott Medal, the Newbery Medal, the Coretta Scott King Book Award, and the ALA Notable. Literary texts feature plot complexity, exemplary use of language and literary devices, and high-quality illustrations. Informational texts pique students' curiosity, build content knowledge, and introduce a range of perspectives and forms. Representing grade-level complexity expectations or higher, the literary and informational texts in Wit & Wisdom merit close reading, lend themselves to the development of content knowledge and the skills described in the English language arts standards, and, most importantly, engage students in productive struggle and joyful learning.

Wit & Wisdom texts showcase diverse viewpoints and genres, including essays, speeches, articles, interviews, memoirs, and poetry. In addition to literary and informational texts, Wit & Wisdom incorporates fine art, video, and audio recordings. Visual art texts include paintings, sculptures, architecture, and photographs that expand students' understanding of module topics and develop their visual and cultural literacy. Visual and multimedia texts support multilingual learners and students who need support with reading while engaging all students with rich content.

Finally, in identifying the specific groupings of texts in a module or grade level, we also considered cost and availability to ensure that schools can afford and easily acquire the texts.
Why does Wit & Wisdom address topics in history, social studies, and science?
The curriculum covers topics in these content areas because research shows that students learn best when they are given content-rich topics to explore. Read some of the research about the importance of background knowledge and building knowledge through the articles shared below.
Cervetti, Gina N., Tanya S. Wright, and HyeJin Hwang. "Conceptual Coherence, Comprehension, and Vocabulary Acquisition: A Knowledge Effect?" Reading and Writing Journal, Jan. 2016.
Kearns, Devin M., Cheryl P. Lyon, and Marney S. Pollack. "Teaching World and Word Knowledge to Access Content-Area Texts in Co-Taught Classrooms." Intervention in School and Clinic, 2021, vol. 56, no. 4, pp. 208–216.
Neuman, Susan. "Comprehension in Disguise: The Role of Knowledge in Children's Learning." Perspectives on Language and Literacy: The Importance of Knowledge, vol. 45, no. 5, 2019, pp. 12–16.
Recht, Donna R., and Lauren Leslie. "Effect of Prior Knowledge on Good and Poor Readers' Memory of Text," Journal of Educational Psychology, vol. 80, no. 1, 1988, pp. 16–20.
Smith, Reid, Pamela Snow, Tanya Serry, and Lorraine Hammond. "The Role of Background Knowledge in Reading Comprehension: A Critical Review." Reading Psychology, 2021, vol. 42, no. 3.
Wattenberg, Ruth. "Inside the Common Core Reading Tests: Why the Best Prep Is a Knowledge-Rich Curriculum." Knowledge Matters, Issue Brief #7, Sept. 2016.
Willingham, Daniel T. "How Knowledge Helps: It Speeds and Strengthens Reading Comprehension, Learning—and Thinking." American Educator, Spring 2006.
Does Wit & Wisdom teach Critical Race Theory?
The much-loved books in Wit & Wisdom do not teach critical race theory (CRT) and the program is in full compliance with all federal and state laws.
Wit & Wisdom is built on books that have been esteemed and cherished for years. They accurately describe events in American history and explore the great American experience. We thoughtfully chose these books as well as how and when to introduce them, so that students are challenged appropriately by age and grade level, in terms of their reading skills as well as their emotional and intellectual readiness for certain topics.

Read more about Wit & Wisdom and the Critical Race Theory Controversy.
What resources can help me better understand the national conversation about critical race theory?
How does Great Minds address each state's anti-Critical Race Theory Legislation?
Great Minds provides students and teachers with dynamic, award-winning texts and instructional materials that offer impartial information about the triumphs and tragedies of the progress of humans throughout history, including the great American experience. To learn how Great Minds complies with the laws of the following states, please click the link below.
Does your curriculum teach to all of the CCSS for ELA?
Wit & Wisdom modules teach all strands of the CCSS for ELA in their entirety except for the Reading Foundational Skills strand. While some modules cover elements of the Reading Foundational Skills strand, we recommend that our EAP partners adopt a separate program to teach phonics and foundational reading skills. And for those sing a phonics-based foundational program we highly recommend our Geodes books so students can practice their phonics skills while building knowledge on topics that are aligned to the Wit & Wisdom module topics.
What support will I receive from Great Minds® to help me implement Wit & Wisdom?
We know that high-quality instructional materials can transform teaching and learning if educators have the proper support. That's why our curriculum writers craft all of our professional learning offerings. It's also why educators with firsthand experience teaching the curriculum lead each session.
Great Minds is the exclusive provider of professional development written and delivered by the creators of Wit & Wisdom.
Educators implementing Wit & Wisdom can select in-person and virtual PD sessions designed to ensure strong initial implementation as well as sustained success. We also offer personalized coaching where, through modeling and observation, Great Minds coaches help teachers improve implementation and help leaders develop effective ways to support, understand, and evaluate day-to-day classroom practices.
What assessments does Wit & Wisdom include?
Each module includes formative and summative assessments.
Formative Assessments
Checks for Understanding tasks are administered daily and allow teachers to evaluate students' progress toward a learning goal.

Focusing Question tasks occur every 8–12 lessons and ask students to synthesize knowledge and skills gained in one section of each module.

New-Read Assessments occur at least twice in each module and ask students to apply literacy skills to a new text.
Summative Assessments
End-of-Module Assessments ask students to synthesize knowledge and skills from the entire module in the final days of instruction.

Our online assessments are not designed to predict students' performance on an end-of-year state exam.
What books will my child(ren) read in a Wit & Wisdom classroom?
When selecting texts for Wit & Wisdom, we looked for texts that teach students knowledge about themselves and the world in a way that is engaging and interesting. Some texts are old favorites (Hatchet by Gary Paulson), while others are newer (The Crossover by Kwame Alexander). Students encounter fiction and nonfiction texts that help them build knowledge about the world and cultivate a love of reading.

Some Wit & Wisdom texts feature characters or settings that will be familiar to students, serving as a mirror to their own lives. Other texts illuminate people, places, or experiences from long ago or far away that expose students to elements of our world that might be unfamiliar. As a result, students both recognize themselves in our selections and also gain exposure to diverse perspectives and experiences.

Nonfiction texts explore elements of science or history that contribute to students' knowledge of our world. Grade 2 includes Why Do Leaves Change Color? by Betsy Maestro, which supports students' exploration of weather and seasons during science instruction. Grade 8 students read The Great Fire by Jim Murphy and use their knowledge of Chicago's epic fire to understand how the economic, political, and social realities of American cities have affected historical events. The texts students read in Wit & Wisdom often connect to what they read in other classes, thereby deepening students' knowledge and understanding of the world.
What topics will my child(ren) study in Wit & Wisdom?
When students know a lot about a topic and know the vocabulary associated with that topic, they become stronger readers who can more easily learn new information. To build students' knowledge, each Wit & Wisdom module provides resources for six to eight weeks of deep study of a single topic considered from multiple perspectives.

When our team considered what knowledge would best empower students to access and understand the world, we decided to focus on topics in literature, science, and history that would provide a solid foundation for students to build on.

The literary texts in Wit & Wisdom draw students into engaging stories told in exemplary ways. With Chicka Boom Boom by Bill Martin, Kindergarten students learn how rhythm and rhyme bring a text to life. Grade 4 students explore how poetry can unleash powerful emotions in Love That Dog by Sharon Creech. Grade 5 students explore Shakespeare's Elizabethan England through a close read of Shakespeare Stealer by Gary Blackwood, and Grade 8 students dive into A Midsummer Night's Dream to understand the bard's genius. By exploring poetry, prose, novels, and short stories, students learn about the world and develop a love of reading.

Scientific topics in selected texts illuminate the realities of our world. Topics range from the weather in Grade 1 to the circulatory system in Grade 4 to epidemics in Grade 7. Through a close read of these selected texts, students deepen their understanding of the experiments they conduct and and the topics covered in their science classes.

Students explore American history in each grade, K–8. Kindergarten students learn about the construction of the White House, Grade 3 students read about the experiences of immigrants at Ellis Island, and Grade 5 students explore the reality of the Civil War. Informational texts on these topics are taught alongside engaging literature to reinforce knowledge building.

To complement what students are learning in the classroom, parents can plan visits to local museums, science centers, and historical sites. Students are often excited to discuss what they're learning in the classroom in real-world contexts in their daily lives, which can spark exploration of new and interesting areas that all family members can enjoy.
What can I do at home to support my child(ren)'s literacy development?
Great Minds has selected texts that both adults and children will enjoy reading and rereading. We invite parents to read these titles at home with their children whenever possible. Students will benefit from discussing these texts and exploring ideas and themes with their parents.

How do I receive a quote for Wit & Wisdom?
To receive a quote for print and/or online materials, please contact us via phone at 202-223-1854, ext. 3, or fill out our online quote inquiry form. A member of our Sales team will get back to you. Our standard pricing is also available for public viewing.
Geodes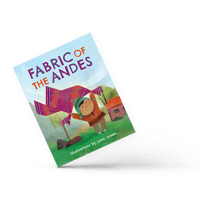 Geodes are a new type of book designed for emerging readers that provide young students with an opportunity to read to learn as they learn to read. We believe students should have an opportunity to build knowledge with everything they read, and with Geodes books, emerging readers have an opportunity to practice their phonics skills while learning about science, geography, art, history, and more.
Geodes were developed by Great Minds teacher–writers in collaboration with Wilson Language Training and align with the scope and sequence of Wilson's Fundations® foundational reading program.
Do Geodes align with the principles of the Science of Reading?
Yes. Geodes are designed to support emerging readers by providing opportunities for them to practice their phonics skills. Geodes allow students to practice constrained and unconstrained skills in tandem rather than decoding isolated from comprehension. Students learn that the purpose of reading is not just to decode but to seek meaning and gain understanding.
My school is using a foundational reading program that is phonics based. Will Geodes align with our program?
Geodes have been aligned with the the Fundations® reading program, however, educators have successfully paired the books with other phonics-based programs to provide their emerging readers with knowledge-building opportunities as they practice their phonics skills.
What topics do Geodes books cover?
Students will explore science, geography, art, history, and more while reading Geodes books. A kindergarten student will explore the Galapagos Islands as they identify words beginning with a specific letter. A first grade student discovers how bees communicate with other bees. And a second grade student discovers how the Pony Express kept people connected by delivering mail from one side of the country to the other. We believe every book is an opportunity to build new knowledge, and Geodes help students read to learn while learning to read.
Are Geodes designed for small group instruction or individual reading?
Geodes can be used in both small-group instruction and as books for individual students to read on their own. Inside Geodes, a teacher resource, is a comprehensive introduction to the module's design and components, and it provides suggestions for incorporating Geodes into a teacher's literacy instruction.
One version of My Geodes are black-and-white versions of all the titles from a module. Students can take these books home to practice their reading and share the knowledge they're building with family members. We also have My Geodes in a digital format that provide students with all of the rich content and color of our printed books in digital format.
My young students aren't yet reading books. How would I use Geodes?
Geodes are designed for students as they begin their journey to becoming independent readers. Level K begins with Wordless Picture Books that give students an opportunity to tell a story based on a sequence of narrative illustrations. Each book has an About section that provides an account of the illustrated story in the book for the teacher to read aloud. After listening to the Read Aloud, students are encouraged to add more details to their own retelling of the story.
Next, Sound Search Books help students boost their letter-sound recognition skills by finding pictures associated with the sounds of a given letter. Students are invited to "tap out" the words as they begin to apply their phonetic knowledge. The Duet Books in Level K allow for just the right amount of adult assistance to help students build knowledge even as they read on their own for the first time.
As students become independent readers, Level 1 and Level 2 Geodes help them develop reading stamina. Average sentence length increases gradually in the texts, and they maintain a minimum of 80 percent decodability based on the Fundations® scope and sequence to ensure that students continue to experience success and enjoy reading.
How do I receive a quote for Wit & Wisdom?
To receive a quote for print and/or online materials, please contact us via phone at 202-223-1854, ext. 3, or fill out our online quote inquiry form. A member of our Sales team will get back to you. Our standard pricing is also available for public viewing.

Still Have Questions? Contact Us