Knowledge-Building Math Materials
Eureka Math2® is a knowledge-building PK–Algebra I* curriculum that seamlessly blends print and digital formats. We give educators the tools they need for success through educative materials, implementation support, and professional development.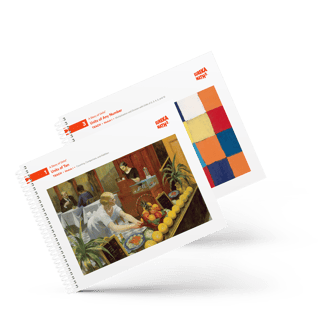 Teacher Edition
The Teach books, also known as the Teacher Editions, are available as a six-volume set, one book for each module at each grade level. The full-color, spiral-bound books include an overview of the module and topic, lesson planning notes, and margin notes that provide information on Universal Design for Learning (UDL), differentiation, and other information to support classroom instruction. Also available in Spanish for Grade Levels K–5.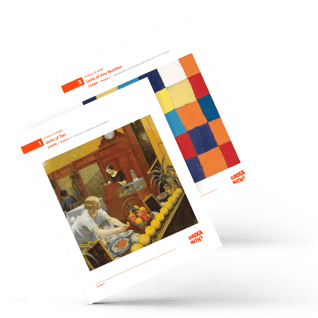 Student Edition
The Learn books, also known as the Student Editions, are available as a six-volume set, one book for each module at each grade level. The Learn book is a consumable resource students need to participate in the lesson, engage in independent practice, and record Exit Ticket responses. The Learn book is a part of a six-volume set, one for each module. Also available in Spanish for Grade Levels K–5.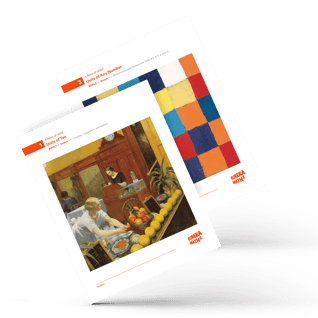 Additional Student Materials
The Apply book is available for each module in Grade Levels 1–5 and gives students more practice with the concepts learned in class. In Grade Level PK, K, and 6–Algebra I*, these additional components are included in the student Learn book. Family Math, Practice, Practice Partners, and Recaps support students in deepening their understanding of the concepts covered in the daily lesson. Practice Partners are additional practice that allow students to explore different ways to solve a problem. Also available in Spanish for Grade Levels K–5.

Manipulative Kits
These hands-on tools help bring mathematics to life in your classroom and allow your students to visualize the mathematics. Both complete and supplemental kits are available for purchase.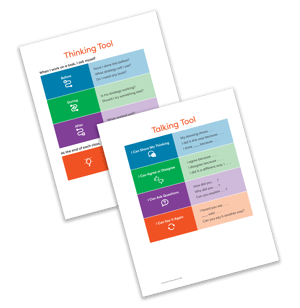 Talking Tool and Thinking Tool
The Talking Tool and the Thinking Tool can be found in every student Learn book, and as part of the manipulatives kit for each grade level. These tools are scaffolds that support students to engage in mathematical discourse with others, and to develop and apply metacognitive skills.

Digital Teacher Materials
All teacher materials can be accessed on the Great Minds® Digital Platform. Teachers can annotate and interact with the materials from all grade levels. Lesson slides are also available for every lesson at every grade level Digital Teach content and lesson slides are available in Spanish for Grade Levels K–5.

Assessments with Scoring and Reports
Topic Quizzes, Module Assessments, Pre-Module Assessments, and Benchmarks can be administered and scored digitally. When assessments are administered digitally, teachers gain access to a variety of auto-generated proficiency reports.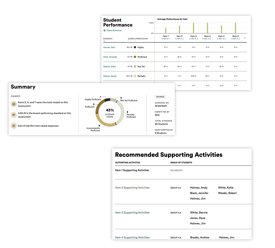 Premium Assessment
The Premium Assessment package is available for additional purchase and includes Eureka Math2 Equip™ and Benchmark Assessments. Eureka Math2 Equip Pre-Module Assessments help uncover gaps in essential foundational knowledge, while the accompanying supporting activities provide just in time learning so all students can access grade-level content. Benchmark Assessments measure student proficiency with math skills and concepts from the two previous modules, and select review skills reflecting the major work of the grade.
Context Videos
Context videos help students see math in the real world, and are accessible to all students, including multilingual learners. When available, videos are embedded into certain projected slides, which can be accessed by teachers on the Great Minds Digital Platform.
Integrated Digital Lessons
The curriculum's digital platform includes teacher facilitation slides that display lesson visuals such as mathematical representations, images, videos, or digital interactives. Students participate in teacher-led class demos with interactive tools and can annotate and turn in assignments in Grade Levels K–5. In addition, digital lessons in Grade Level 6–Algebra I*, such as the one shown here, allow students to explore further on their own devices.

Digital Manipulatives
Available in the Student Center on the Great Minds Digital Platform, manipulatives allow students to create visuals, manipulate models, and develop mathematical thinking using digital versions of many of the physical manipulatives. Teachers can also use these same tools to display and demonstrate concepts during class.
Professional Development and Coaching
A range of virtual and in-person sessions led by our team of teacher–writers, to support schools and districts through implementation. Watch the video, or visit this page, to learn more.


Implementation Guides
These in-depth guides provide an overview of lesson components at each grade band, along with implementation support for planning and facilitating lessons, assessing student understanding, and much more. All implementation guides can be found in the IMPLEMENT section on the Great Minds Digital Platform.

Curriculum Overview Map
In this visual layout, you'll find the skill progressions within and across grade levels, pacing estimates, and the number of topics and lessons in each module and grade level. Access the Curriculum Overview Map below or in the IMPLEMENT section on the Great Minds Digital Platform.

Family Resources
Eureka Math2 embeds family support resources into the Learn and Apply books. Families and caregivers can also view our Curriculum Overview for Families in both English and Spanish to learn more about the curriculum and how best to support their student.
Complete the form below to learn more.
Complete the form below to learn more.