As you begin to use Eureka Math2™, it's important to remember that implementation is a journey. Like any great adventure, you may experience ups and downs, moments to celebrate, and moments to pause and adjust. While every Eureka Math2 implementation journey has unique qualities and timing, most experiences follow a similar path.
The first leg of your journey is all about preparation. Just like you pack your bags and find your passport for an upcoming trip, this part of the implementation journey ensures that you're ready to get started. Make sure you have print and digital resources prepped and ready to go. Professional development should be scheduled for teachers and leaders to set everyone up on the road to success. Spend time exploring your new resources and building excitement for Eureka Math2 in your school community.
Once you're prepared for implementation, the first year or two of the journey is about gaining experience. Aim for teaching a lesson a day and trust that the curriculum is designed for mastery to build over time. Try new instructional routines, lesson structures, models, and strategies. Don't worry about perfection. It's normal to make mistakes any time we try something new. Lean on the curriculum materials when you have questions and celebrate your growth at each step.
As you gain experience, implementation begins to shift toward extending your knowledge of Eureka Math2. Around year two or three, the curriculum starts to feel more familiar. Pacing and lesson facilitation becomes more consistent. In this stage, build on your experiences and refer to student data to use the curriculum materials more effectively and adapt daily instruction.
The final phase of implementation is the culmination of your journey. The entire school community is skillfully implementing Eureka Math2. As your knowledge extends beyond a single grade level, you can appreciate the coherence of the curriculum. You thoughtfully use a variety of sources of data to inform your instruction and support student learning. Use your experiences to generously support new staff members. Your math classrooms buzz with student discourse and discovery.
Many different elements contribute to your implementation experience and will evolve over time. For our purposes here, let's follow the aspect of lesson planning throughout implementation.
Engage

Pre-implementation

In the first phase of implementation, lesson preparation is about ensuring

that

you have everything you need

.

Ask yourself, how do the materials support knowledge building for both you and your students?

Think about how the modules and lessons are structured. How do you plan to

implement

what you learned in professional development into your classroom? You

may

even

want to

check out some of the resources on our website, greatminds.org,

such as

blog posts and webinars

,

as you plan for

the

upcoming year. The

Planning and Pacing webinar

and

Teachability blog post

are particularly helpful during this phase of implementation.

Experience

Years 1-2

In the next phase of implementation, start preparing you

r

lessons

by

using the curriculum materials

.

If you are curious why the lessons and modules

appear

in the order that they

do

,

this is

addressed in the Why

?

section of your

Teach

book.

As a general rule of thumb

, trust the curriculum. Teach the modules and lessons as written. Use the agenda to attend to all

four

lesson components every day.

You may not

get to all the activities in every lesson in your first year, so use the agenda as a guide to pace your lessons. As you get more familiar with the content, you'll find that you're more comfortable making decisions about how to spend time within each component.

Enhance

Years 2-3

In the third phase of implementation, you'll find that you're better prepared to plan lessons with your students' needs in mind

.

Maybe you'll focus on one or two of the fluency activities. Maybe you'll

modify

a fluency activity to address

a specific need

based on

the previous day's

student

data. You

may

realize

y

ou can spend less time on certain activities so you can spend more time on others. Or maybe you'll realize that your students

can

be successful with the day's learning objective

without completing every activity

.

Exemplify

Beyond year 3

In the culminating phase of implementation

,

you'll

confidently and consistently

use

lesson materials to meet the needs of all students. Your continued

building

of knowledge

will s

upport your planning

,

and

you'll skillfully highlight content

connections

within and between grade levels.
Wherever you find yourself on this journey, we are excited to join you on the adventure. As you prepare for implementation, the Eureka Math2 Implementation Benchmarks Overview is designed to help. It provides a glimpse into the common actions that leaders, teachers, and students take throughout an implementation. Download it and use it as a guide for every step of your journey.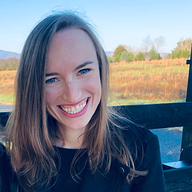 Denise Dierolf
Denise Dierolf is a Eureka Math Implementation Leader. She provides professional development and implementation support to schools and districts using Eureka Math across the country. Previously, she taught third grade and served as an instructional coach and assistant principal in Washington, DC.
Topics: Featured Implementation Support High-Quality Curriculum Eureka Math Squared