For Sumner County Schools north of Nashville in Gallatin, Tennessee, quality curriculum has been a great equalizer, ensuring that all students have access to great instructional materials, even during a pandemic.
"With quality curriculum, teachers have the freedom to be creative," says Jean Hesson.
And how!
When Hesson was a Grade 3 teacher during the 2019–2020 school year, before the pandemic, she transformed her classroom into an ocean for the Wit & Wisdom® module on the sea. At the end of the module, her students dissected a giant squid that Hesson purchased online. During the module on space, students ate peanut butter cubes and freeze-dried ice cream. ("They said it was gross," she recalls.)
DISTRICT PROFILE
46 schools
30,000 students
Adopted Wit & Wisdom®
• Grade 3 in January 2019
• Grades 2, 4, and 5 in 2019–2020 school year
• Kindergarten and Grades 1, 6, 7, and 8 started during the 2020–2021 school year
Hesson's classroom became a showcase of high-quality instruction infused by creativity. Before COVID-19 interrupted instruction, she had hosted 86 groups of teachers, administrators, lead teachers, and instructional coaches from around the district and state. "Come one, come all," she says, laughing. "It's a good opportunity for me to grow. It's never a dog-and-pony show; it's authentic teaching every day."
In June 2020, she was named Sumner Connect Coordinator, a role in which she supports teachers with virtual instruction. Until mid-February 2021, middle and high school students were learning at home part time and in school part time.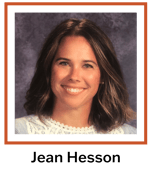 Many elementary students were learning remotely as well. During the first two weeks of school, all learning was hybrid; elementary students then had the option of returning to in-class instruction, and families could opt to return to virtual learning after every nine-week term.
Teachers Get Creative
As elsewhere, the pandemic forced Sumner County teachers to tap their creativity. They have responded with enthusiasm. John Mann, the principal of George Whitten Elementary School, tweeted about an online meeting with a Seattle-based marine biologist, Dr. James Powell, as a follow up to Wit & Wisdom Grade 3 Module 1 on the ocean. Phillip Holt tweeted that his Grade 8 students just wrapped up The Crossover and were going to have an online meeting with the author Kwame Alexander to discuss what they read. Kindergarten teacher Shelby Brown tweeted about keeping students engaged in virtual Wit & Wisdom lessons by bringing a special guest with her: a rooster.
"When you put great curriculum in the hands of great teachers, magic happens," says Hesson.
"Wit & Wisdom has become a household name across the district," says April Lawson, elementary instructional coordinator. "Our students are connecting their learning, thinking, reading, and writing to the concepts within the modules that so perfectly pique their interests and motivate them to want to learn more. It has shifted our perceptions and understanding of what our students are truly capable of achieving. Our teachers have really thrived."
RESPONDING TO CHALLENGES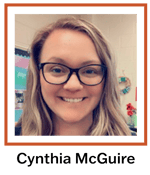 "Implementing Wit & Wisdom virtually has been an exciting and intriguing experience!" says Cynthia McGuire, who taught Grades 4 and 5 remotely this year. "I have learned that there is always a way to transform our Wit & Wisdom lessons into an effective, virtual lesson. Utilizing NearPod has helped me tremendously to ensure that students are on track because there are several assessment platforms that allow me to see 100 percent of my students' responses."


She adds: "The biggest instructional challenge has been keeping the energy alive during lengthier lessons. When teaching children virtually, who are in the comfort of their own home, it presents a different engagement challenge than in-person learning. It's tough for any person, at any age, to be in front of a computer all day."
District administrators have provided extensive support, partly by creating Hesson's position but also by increasing the supply of laptops available to students, bolstering internet connectivity, and launching the Sumner Virtual Academy to provide online professional development.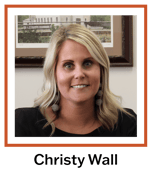 Hesson and Christy Wall, supervisor of teaching and learning, report unprecedented levels of collaboration—across grades and across schools. In the summer and at the beginning of the school year, many PD sessions focused on the basics of online learning and using tools such as Google Classroom. More recently, the online academy has been spotlighting best practices so teachers can see for themselves how their colleagues are solving common instructional challenges.


Unprecedented Parent Outreach
Teachers and students have not been the only beneficiaries of the newer digital tools. Parent engagement and support are at all-time highs. "Parents are much more engaged," says Hesson. "They are seeing learning happen in their living rooms and kitchens." The Remind platform, designed to facilitate two-way communication among educators, students, and families, has allowed the district to significantly streamline its communication with families. The Possip platform, designed to get real-time feedback from parents, has produced regular parental pulse checks to provide ongoing feedback to educators.
"We had no consistent parent input before. Now we're surveying parents monthly and seeing very positive results. Parents are really in tune with what we're doing," says Wall.
"Even among the craziness, we kept our commitment to excellence and staying the course," says Wall. Hesson adds, "We survived the pandemic. We became more resilient. We became better teachers. It's a beautiful thing to see in response to this dark and terrible thing."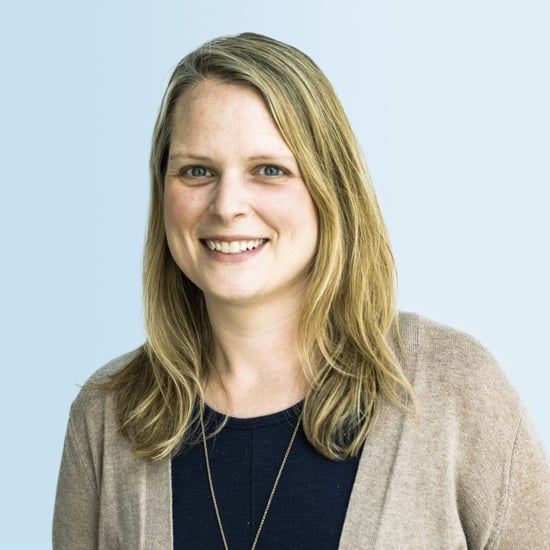 Jenny Taylor
Jenny has over a decade of experience in education policy and research. She has worked with states and districts on the development and implementation of college and career readiness policies, especially around the implementation of rigorous standards and high-quality instructional materials. She has extensive knowledge about K–12 standards, graduation requirements, assessments, and accountability systems nationwide. Additionally, she has conducted research for school districts to address pressing needs in those districts. Jenny received her B.A. in English and education from Bucknell University and her M.Ed. in education policy from the University of Pennsylvania Graduate School of Education.