Special Ed TODAY recently highlighted the roles Eureka Math2®, Wit & Wisdom®, and Geodes® play in an inclusive curriculum, in a blog post focusing on the effect of high-quality educational materials on students with disabilities.
Kristin Santilli, director of curriculum, instruction, and data for PK-12 in the Shelton Public School System in Connecticut, wrote the Special Ed TODAY post, noting that the district has seen the inclusion percentage of its students with IEPs jump from about 60 to 91 percent after switching to EurekaMath²®, Wit & Wisdom®, and Geodes®.
Santilli says the district made the switch after realizing it needed high-quality resources accessible to all learners and engaging curricula that included embedded support to meet many students' needs.
Shelton educators also appreciated the cohesive nature of the curricula, which helps students and teachers across grades.
Since educators often use routines, strategies, and practices in new ways from year to year, the Great Minds® curricula offer practical solutions for teachers looking to utilize evidence-based programs to differentiate learning experiences.
Santilli says teachers appreciate how these new resources foster rich conversations, which help students who need to verbally demonstrate what they know and can do.
"I recently walked through elementary classrooms and found students highly engaged in Socratic Seminars. You couldn't tell who had an IEP and who didn't. Everyone was contributing at a high level," Santilli wrote in the blog post, that the Council for Exceptional Children published.
Can Inclusive Education Promote Successful Learning?
The Connecticut school district that the Special Ed TODAY post referred to has been using more scaffolding and providing targeted professional development to teachers and school leaders to support them in transitioning to the new inclusive materials.
The Great Minds® curricula are more rigorous than previous programs the district used.
The school system has also been clear and open with parents about the change, which Santilli says helped create a successful transition.
It is terrific to hear Santilli and her colleagues talk about how happy they are with the teaching and learning currently going on in the district.
Her blog post describes her joy when students express how glad they are to stay and learn with their peers rather than leaving for separate instruction.
Through our Guided Observations for Leaders, I have seen Shelton's inclusion model firsthand. As a special education teacher, witnessing students' confidence, excitement, and discourse throughout their classrooms was exhilarating.
We are thrilled that Shelton schools are now also piloting PhD Science®.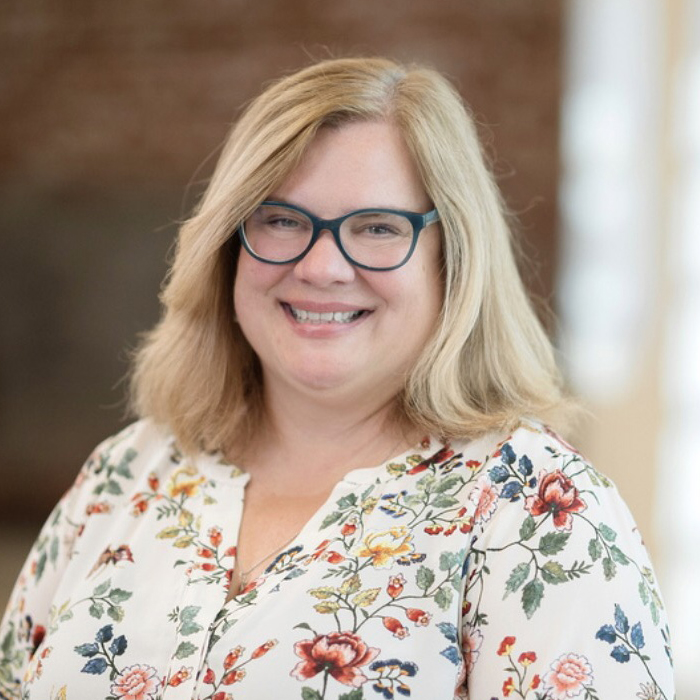 Virginia Day
Virginia Day is a Great Minds Implementation Leader for Humanities, supporting districts in New England. An advocate for student success, she spent over 12 years as a reading specialist/special educator in New Hampshire. Virginia is passionate in her belief that all students deserve access to high-quality curriculum and in sharing the Great Minds mission that every child is capable of greatness.
Topics: News Inclusive Curriculum