When Kristen Santilli became district-wide director of curriculum, instruction, and data for Grades PK–12 at Shelton Public Schools in Connecticut in spring 2020, she and new superintendent Ken Saranich agreed they needed to revamp the district's English language arts (ELA) curriculum. Student performance was stagnant and the curriculum hadn't been revised in a decade.
They began a pilot program for Grades K–8, with some teachers using Wit & Wisdom® and others continuing to use Lucy Calkins's workshop model. "It was essential to get teachers' buy-in and to listen to the research on the science of reading," she says. "We took quite the risk, piloting during the pandemic, when we were in and out of school. It could have easily blown up."
At the end of the 2020–2021 school year, teachers voted unanimously to adopt Wit & Wisdom, along with Geodes® and Fundations® for the following fall. (Geodes are accessible, information-rich books for emerging and developing readers in Grades K–2 that are aligned with the scope and sequence of the Fundations foundational reading program from Wilson Language Training.)
"I thought everyone might prefer to continue with the workshop model [the skill-based program offered by Lucy Calkins], which teachers were comfortable with for the past 10 years," says Santilli. "However, once the teachers saw the pilot's impressive results, Wit & Wisdom was preferred on every one of the eight questions." (See chart.)
English Language Arts Pilot Program Teacher Survey Results

Data source: Shelton Public Schools
Data note: The percentages in each column reflect the percentage of "yes" responses. The district piloted both the Teachers College curriculum and Wit & Wisdom last year. The survey asked teachers how effective they found the programs for students in the pilot study.
Although teachers initially feared that their students would not be able to keep up with the challenging new knowledge-building materials, Santilli urged them to try the new materials and assess from there.
Then she started hearing responses like this from teachers: "Oh my gosh, I can't believe what's happening in my classroom. The level of student discourse has never been so engaging and rich, and the student writing is where I would expect my students to be later in the school year. I never would have attempted such rigor for all my students." Santilli recalls hearing from educators.
Educators Discuss Impact
Now into the first full year of implementation in 2021–2022, Darla Lussier, principal of Mohegan Elementary School, has seen the positive changes as well. "Teachers are excited to have an actual standards-based curriculum," she says. She is grateful that reading, writing, and speaking and listening—as well as art, history, and science—are integrated in every lesson. "There is more authentic learning happening in both reading and math," Lussier notes, and the interdisciplinary nature of the program provides many additional extension opportunities.
"I am seeing the students really engage in the texts and conversations," Shelton Intermediate School teacher Christine Purcell told the Shelton Herald. "The lessons really build upon one another. So, since there is so much repetition, the big concepts seem to be sticking."
The impact has been especially noticeable for students with learning disabilities, most of whom have now been integrated into general education classrooms as part of the district's broader instructional shifts.
John Danielski, curriculum lead for special education, says the combination of changes to curriculum and instructional practices initially made some teachers, especially special education teachers, hesitant. "Moving kids like this has never been done," Danielski, now in his 11th year at the Shelton Intermediate School, says. "We all were afraid of change."
But he is also encouraged by what he has seen to date. "In language arts, the kids are fitting in rather well." Danielski says students with learning disabilities have needed extra help with writing, but he has been pleasantly surprised with the level of participation in the Socratic Seminars. "If you walked into a classroom now and heard the discussions, you wouldn't know which students might have historically been pulled out of classrooms for additional instructional support," he says.
There also has been a noticeable increase in students' social and emotional well-being. Since students with learning disabilities are no longer regularly being pulled out of class for extra instruction, classmates are more connected. "They're happier. They enjoy being in class more," says Santilli. Danielski also sees a difference. "There's a lot more collaboration, in pairs, in groups of four," he says. "Kids are helping each other more."
Major District Support
To implement these changes to curriculum and instructional practices, the district has had to increase its support for educators. The district has made a significant investment in professional development, including ongoing training for all staff—administrators, classroom teachers, special educators, speech therapists, and content area teachers. This training is continuous throughout the year and adjusted according to teacher input and student performance.
Wit & Wisdom implementation support specialists from Great Minds® regularly consult and meet monthly with central office administrators, principals, and teacher leaders to address major trends, such as challenges with pacing. The implementation support specialists worked with the district to create a culture where educators can learn and grow from each other's successes.
"These monthly meetings with the Wit & Wisdom team are almost like a professional learning community. It's ongoing and multiyear. We're modifying and adjusting the level of support, depending on the needs of our teachers and students," says Santilli.
Santilli says that the Great Minds specialists are considered an essential part of the instructional team. "If a need arises, the implementation support specialists are a phone call or email away." She and the superintendent regularly visit classrooms to ensure that educators and students are being heard. "For change to work, we need to be part of the instructional process and visible in classrooms," she says. "Year one is challenging. We recognize that this is a multiyear implementation process."
But Danielski is already convinced. "It's challenging and different. But people will be surprised at how much students can do when given the opportunity."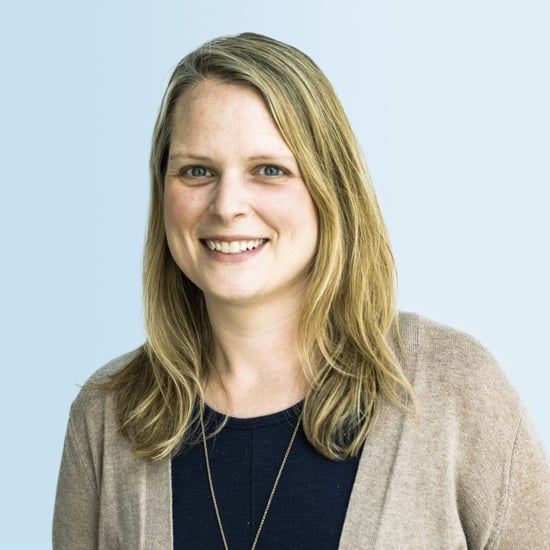 Jenny Taylor
Jenny has over a decade of experience in education policy and research. She has worked with states and districts on the development and implementation of college and career readiness policies, especially around the implementation of rigorous standards and high-quality instructional materials. She has extensive knowledge about K–12 standards, graduation requirements, assessments, and accountability systems nationwide. Additionally, she has conducted research for school districts to address pressing needs in those districts. Jenny received her B.A. in English and education from Bucknell University and her M.Ed. in education policy from the University of Pennsylvania Graduate School of Education.
Topics: Professional Development Data Stories Student Achievement