As a secondary educator and Literacy Coach at the Stadium School in Baltimore, Maryland, LaCrystal Wiggins has seen firsthand the effects of a high-quality curriculum on her students. That is why when she learned about the Wit & Wisdom® Fellowship Program, she took the leap and sent in her application. "I was excited to get a close-up on all things Wit & Wisdom," she shares. Read on to learn more about her experience as a Fellow and how taking part in the program has improved her teaching of students and teachers and the meaningful relationships she has built.
You've been an educator for over 10 years. What inspired you to pursue a career in education, and what keeps you motivated to continue teaching?
I applied to Baltimore City Teaching Residency (BCTR) on a whim and was accepted. My first year of teaching was hard, but I was able to build positive relationships with my students. During my second year, I realized that I had a gift for education. I feel like I didn't pursue education; education pursued me.
I am motivated to continue to work in education because of the students I encounter. I love being able to teach and learn from them. In my current role, I love supporting teachers in finding that same joy. There is something wonderful about watching a student use a skill that you have taught them and find joy in reading for themselves.
What has been the most rewarding part of being a Wit & Wisdom Fellow? 
The most rewarding part is being able to provide other educators with information about Wit & Wisdom so they can prepare to be the best educators possible. When it comes to the curriculum, the more you know, the better you do. I love that moment when people have that realization of understanding how the daily lessons connect to the Focusing Question Arc, which leads students to being able to answer the End-of-Module Task.
Can you tell us a little bit about your experience using Wit & Wisdom in the classroom? 
I worked with Wit & Wisdom in the classroom for three years and have coached teachers for just over a year. In my first year teaching Wit & Wisdom, I struggled with pacing and implementation, but with continued work I was able to move through the modules more effectively. I love being able to share my growth with others.
What advice would you share with someone who is interested in applying for the Fellowship Program? 
If you are interested, do it. Apply and be ready to learn, practice, and build meaningful relationships in unexpected ways. The work can be so fulfilling!
---
Learn more about the Wit & Wisdom Fellowship Program and apply to join this passionate community of educators.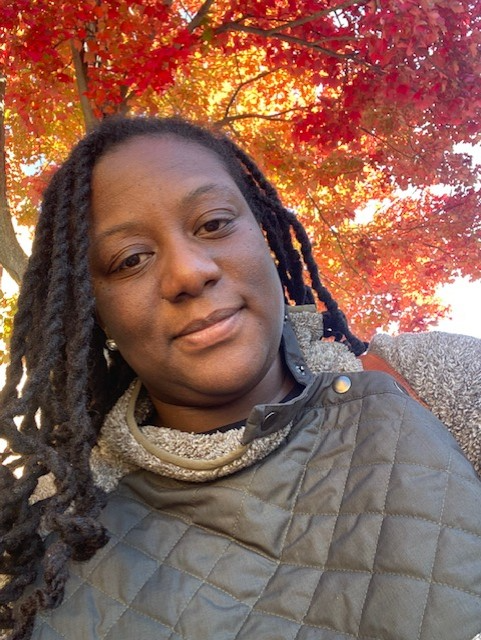 LaCrystal Wiggins
Working first as a teacher in Baltimore City and now as a literacy coach, LaCrystal has worked with students in grades 6–12 and with middle school teachers. Her district made the shift to Wit & Wisdom a few years ago, and she has worked to deepen her knowledge to engage her students. Now she uses that same knowledge to support other teachers. In her second year as a literacy coach, she supports teachers with implementing the curriculum so they can see their students grow as readers, writers, speakers, and listeners. To further push her learning, LaCrystal joined the Wit & Wisdom team as a Fellow in 2022.
Topics: Professional Development