The time had come in Westside Community Schools (NE) to search for a new K–8 English language arts curriculum. With new state ELA standards in place, several materials contracts up for renewal, and a strong desire among district leadership to strengthen and align instruction across grade levels, Westside started the process of piloting and selecting a new curriculum in the 2021–2022 school year.
Setting Conditions for Success: Grounding Leaders in the Scie

nce of Reading
District Profile

6,221 students

71% White, 10% Black, 8% Hispanic

Piloted

Wit & Wisdom

® in school year 2022–2023; full adoption planned for the school year 2023–2024
Before diving into the pilot process, Westside worked with two teacher education professors from the local university, the University of Nebraska Omaha, to provide a day and a half of professional learning for the district's curriculum leaders focused on literacy best practices and Scarborough's Reading Rope. The content was also offered to the district's group of teacher–leaders—known as their Toolbox teachers—in June 2022. Three days of the weeklong summer series focused on the literacy best practices, followed by sessions on the new Nebraska State Standards and Achieve the Core's Instructional Materials Evaluation Tool (IMET) for ELA.
As an output of this professional learning experience, participating teachers created their own evaluation rubric, to be used along with the IMET rubric to evaluate materials in the upcoming pilot. This gave the district a clear, research-based, and agreed-upon set of criteria to help them vet which ELA curriculum would best meet their needs.
Narrowing Down the Field: Translating Professional Learning into Practice
Promoting Collaboration Across Grade Levels

K–8 alignment and cohesion were extremely important to Westside, so district leaders worked hard to make the pilot process a true K–8 experience. Teachers were seated with peers from other grade levels during professional learning, and teachers were assigned to groups of mixed grade levels when evaluating curricula. This intentional organization helped prevent teachers from focusing their decision-making solely on their own grade level.

"When we did professional learning over the summer, it was really the first time since COVID that teachers had been able to see other teachers outside of their building and their grade level. They really were able to get that picture of where students start in kindergarten and where they end as a graduate and how everything fits together," said Kim De La Cruz, Director of Secondary Teaching and Learning.
With grade 6 as part of their elementary school buildings, Westside first looked for curricula that were comprehensive–including both reading and writing instruction–and designed for grades K–8. This would allow for strong vertical content alignment and ensure that principals and coaches could seamlessly support grade 6 teachers with implementation alongside their K–5 peers.
Four curricula met these criteria, and the Toolbox teachers used the IMET rubric to evaluate those programs and select the two that would be piloted in the fall semester of 2022. Ultimately, Wit & Wisdom and one other curriculum were chosen to each be piloted for 9 weeks by the Toolbox teachers and their classroom teaching partner. The goal among district leadership was to have a final decision made in January 2023, in time to get the new materials in hand before teachers left for the summer.
"When you think about school calendars, we had to think far enough in advance to get materials and professional learning days on the calendar with the idea that we wanted teachers to be able to see the curriculum, and get into it, and play with it before they went home for the summer. We wouldn't require it, but if teachers wanted to be looking at things over the summer to prepare, we wanted to give them the ability to do that," said Kim De La Cruz, Director of Secondary Teaching and Learning.
Once the pilot was underway, the overwhelming sentiment from participating teachers was that they did not want to switch back to their old, fragmented materials when the pilot ended. District leaders took this feedback to heart and moved up the final evaluation to December so pilot teachers could pre-implement the chosen curriculum for the rest of the school year before district-wide adoption in school year 2023–2024.
The final scores were close, so the district leadership team spent two days looking at additional criteria including individual qualitative feedback, the weight of elements on their district rubric, alignment of standards and assessments, rigor of the programs, teacher usability and planning time, as well as feedback from other schools. "When we looked at all of the information available in the end, Wit & Wisdom had scored higher on the IMET rubric in the summer, Wit & Wisdom had scored higher on our district rubric, and when we weighted standards alignment on our rubric, Wit & Wisdom scored higher on that as well," said De La Cruz.
Sentiments Beneath the Scores
Teachers piloted Module 1 of Wit & Wisdom, and although they felt implementation was challenging, they saw students very engaged with the material and doing a lot of deep thinking. De La Cruz shared one story from a grade 7 pilot teacher after NWEA Measures of Academic Progress testing, saying, "MAP scores for my students were significantly higher now than in the fall—double digits higher. I was very impressed. I asked my students why they did so much better this time around, and a student who struggles said it was because Wit & Wisdom prepares them for MAP testing, and another student chimed in and said Wit & Wisdom makes them think more."
De La Cruz added that her own daughter participated in the pilot in grade 8, and noted that with Wit & Wisdom, her daughter was asked to participate in authentic, challenging tasks. The piloted module required students to research a teen, write and deliver a speech, and give a presentation. "The amount of thinking and analyzing and synthesizing that she did was impressive," said De La Cruz. "I think that was one of the things that our teachers noticed across all grade levels. We were asking kids to do hard things, and in some cases, teachers thought that maybe students were not going to be able to do the hard things. But they learned that students could rise to that level of teacher expectation."
Looking at MAP scores, district leaders are encouraged to see that, overall, students of Wit & Wisdom pilot teachers demonstrated more growth from fall to winter than students who did not participate in the pilot.
Reflecting and Preparing for Future Implementation
District leaders have already taken lessons learned from the pilot and made some adjustments that will support success with implementation in the upcoming school year. The first adjustment involved scheduling. With only 40 minutes per day in the grade 8 schedule for ELA, leadership quickly realized that no matter which materials they ended up selecting, the current schedule would not be enough time to allow teachers to use the new materials as written. They ultimately decided to alter the grade 8 schedule to include a double block of ELA next year, which is more aligned with the allotment of time for ELA in grades K-7.
Administrators have also been thoughtful about supporting teachers' instructional planning needs. De La Cruz said one of the challenges Wit & Wisdom pilot teachers experienced was an increase in the time required for planning and preparation, and district leaders are committed to providing ample and ongoing professional learning opportunities to help teachers adjust and thrive with the new materials. "Seeing that big picture and how important it is for teachers to go into each module with the end in mind, we're going to be really intentional this first year about making sure teachers have professional learning days to get that whole module perspective before they bring those materials into their classroom," said De La Cruz.
Professional Learning Overview
Pilot teachers received an abbreviated Launch professional development session with Great Minds® before the pilot.

Pilot teachers moving forward with pre-implementation in Spring 2023 had one day over winter break and another day in February when they could participate in optional virtual Module and Lesson Study professional development sessions with Great Minds.

All teachers received the Launch professional development session in May 2023 and can participate in an optional Module and Lesson Study session in late May before summer break.

If teachers did not participate in Module and Lesson Study in either January, February, or May, teachers will attend the session in August when teachers return to school before students arrive.

Throughout the year, teachers will go through the Module and Lesson Study planning process for the upcoming module on a professional learning day before the module starts.
De La Cruz notes that some of the biggest aha moments for teachers have been around the mindset and instructional shifts they need to make with the new curriculum, which has underscored the importance of professional learning. "That idea of having high, appropriate, grade-level expectations for every student, all the time—that was probably one of the bigger shifts for some of our teachers. The idea of all students reading the same text, that was a little bit different for some teachers. We are excited about how we can help all teachers see the different scaffolds and supports we can offer in order to get all students into grade-level texts."
Her final piece of advice for educators: Go into new curriculum selection and adoption recognizing that it is hard, and it does take time, and allow for that time.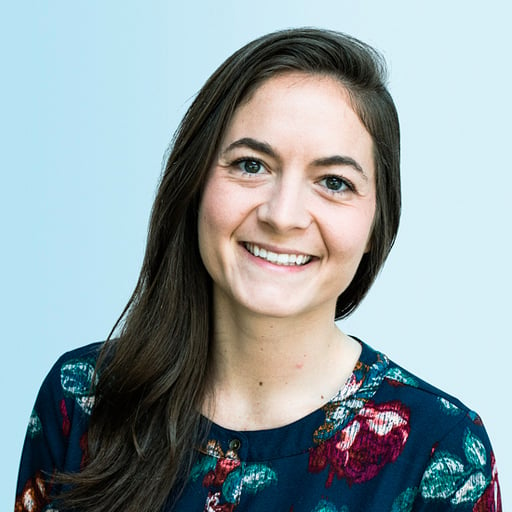 Alyssa Buccella
Alyssa has nearly a decade of education research experience. She has led equity and student success research to support K-12 public school districts across the country in addressing their most pressing challenges, including college access, mental health, social emotional learning, and racial justice. Alyssa holds a B.A. in Psychology and Global Studies and an M.Ed. in Globalization and Educational Change from Lehigh University.
Topics: English Curriculum Implementation Success Science of Reading