On October 26, 1967, Martin Luther King Jr. posed a profound yet simple question to a group of junior high school students: What is your life's blueprint? That question is still relevant today. As the page turns on a tumultuous 2020 and an already fraught 2021 begins, Dr. King's message of the value of self-worth and self-direction still abounds because of the barriers that can be broken as we look forward to a better tomorrow. His resilience amid struggle resonates because it's the story of America. At this critical moment in education, we should ask ourselves: What is our educational blueprint?
We should start with sound, high-quality curriculum that builds knowledge and values diverse voices and perspectives in the themes and texts presented to students and educators alike. In this sense, great curriculum is our blueprint—not just for education, but for future success for all.

An example of a text that helps students see success for themselves is We Are the Ship: The Story of Negro League Baseball by Kadir Nelson.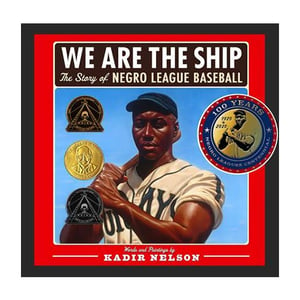 As a fifth grade teacher in Baltimore City Schools a few years ago, I taught the book. City schools used it even before the district adopted the Wit & Wisdom® curriculum, which uses the text in Grade 5 Module 4: Breaking Barriers.
We Are the Ship imparts knowledge about baseball: the players, who were among the best and most innovative the sport has ever known, and the game's structure (the chapters are divided into innings). It piqued my students' interest in baseball, but it offers much more than that.
The book taught my students about an era of history they weren't familiar with but instantly found relatable because of the resilience of the players, and the many fans who followed and cheered the league. The book illustrates Dr. King's version of believing in yourself and your own self-worth as the players did and as my students do.
The Negro League players experienced segregation, discrimination, and physical and mental hardships. Even then, they thrilled crowds with their athleticism, professionalism, and devotion to the game.
Rube Foster, founder of the Negro National League, said, "We are the ship; all else the sea." That's a metaphor for the stoicism required of the players to persevere regardless of the many impediments to their progress they encountered.
My students, almost all Black, were proud to learn that people who looked like them, living not so long ago, found a way to lead in their field, overcome obstacles, and do what they set out to do. In this sense, breaking barriers isn't just an idea but also an act capable of being realized. Major League Baseball's recent decision to include Negro National League statistics and records in major league history is the latest triumph in the long arc of justice for the league.
Examples of perseverance are so helpful for my students. Every fifth or sixth grade student of any race in any city has some kind of struggle: being shy about presenting to the class, worried about struggling with writing essays. Inspiration from literary and historical figures builds students' confidence in trying new things. We may face a challenge, but we will persist, and we will succeed. Others have done it before us, others do it in our presence, and others will do it in the future. This isn't just a life blueprint but an educational blueprint that can push all of us to be better.
The coronavirus is a present-day challenge we are overcoming. A year ago, a vaccine didn't exist. Now it does, and one of the key developers is a Black woman scientist. Students need to see all these things: People of all races and backgrounds uniting for a cause; contributions from people of color, those with disabilities, and additional marginalized groups toward a remarkable achievement, literally lifesaving, in this case. As civil rights leaders say, progress is a long process, and every development moves the needle in a positive direction.
If I were teaching We Are the Ship today, here's what I'd tell my students: Major League Baseball's recognition of Negro League achievements was long overdue, but let's savor it. Let's celebrate the uplifting of voices that have been muffled, a right that was wronged, and the leaders who moved the needle forward. This foundation of determination and pursuit of excellence is personal. A strong curriculum that explores topics such as the Negro League leads to deep comprehension and conversations.
I teach sixth grade now, and I continue to find rich ways to teach my students about the fundamental questions in life, with Wit & Wisdom at the heart of our teaching and learning, as part of our blueprint forward.
My students just finished Grade 6 Module 2: A Hero's Journey. It's about the ancient stories repeated in each new generation and how hard-fought struggle results in hard-earned transformation for a better self and world. I don't expect my students to become experts on The Ramayana, the Indian epic they read in modern form. But I do expect them to understand storytelling and the journey of growth through experience. I want them to understand that even as they struggle, they have allies, mentors, and role models: teachers, families, friends, civil rights heroes, and leading scientists. The texts of Wit & Wisdom, and the conversations we have around them, help build that understanding.
High-quality curriculum has the power to motivate, inspire, and move. The discussions it provokes are the rich soil in which deep knowledge and critical discourse habits, such as the valuing of all voices, take root. The foundation of excellent pedagogy is a practice built of strong curriculum. As we give long overdue recognition to ever more voices and accomplishments, let us build a blueprint that is diverse, deep, and deliberate.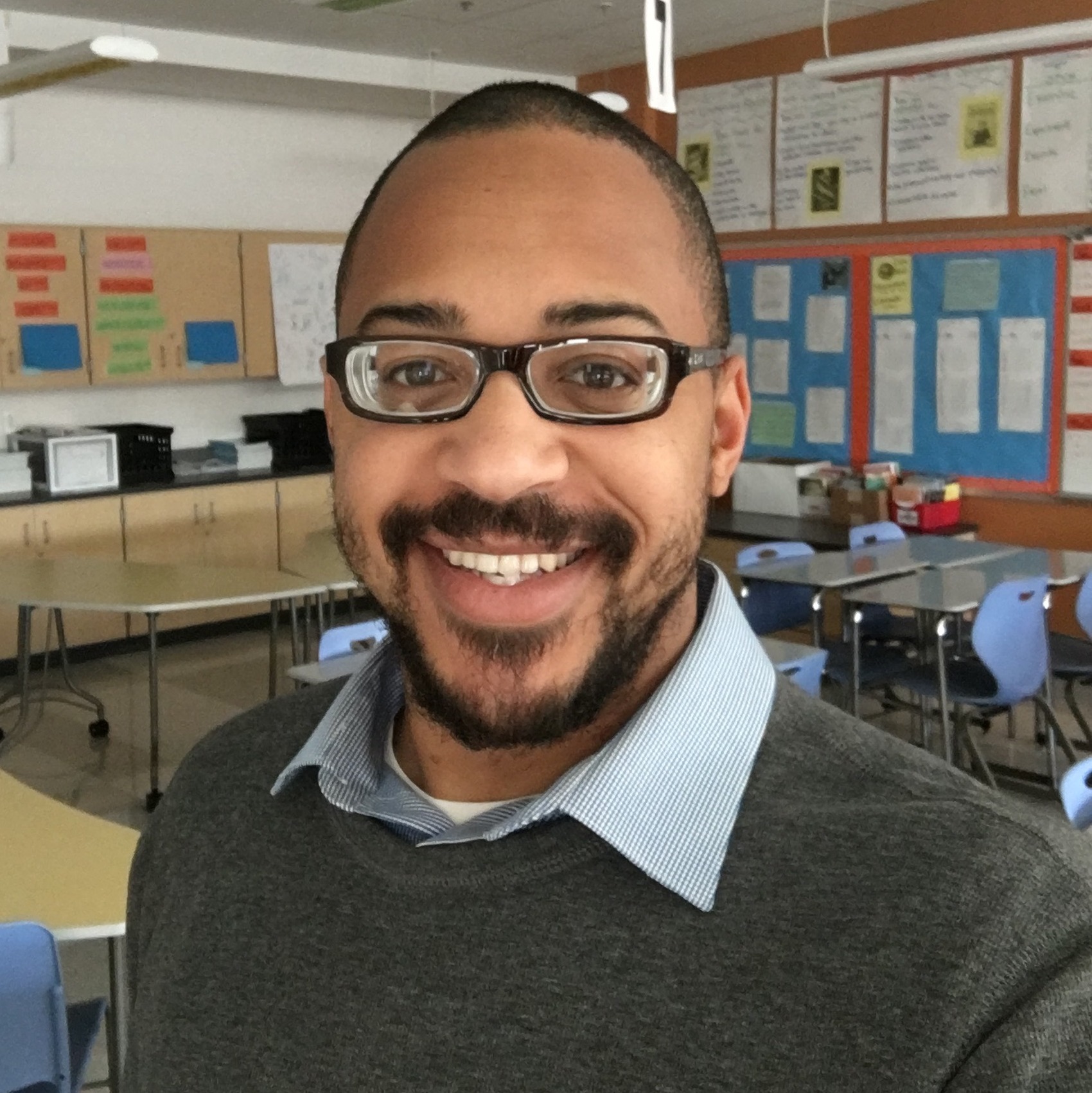 Kyair Butts
Kyair Butts is the 2019 Teacher of the Year for Baltimore City Public Schools. He teaches Grade 7 English language arts at Henderson Hopkins Partnership School.
Topics: English Curriculum Diversity