Great Minds® embraces the research that knowledge building should start at the outset of a student's education. But what does that look like in the humanities?
At the highest level, it means enabling students to learn the various aspects of an incredible array of topics while building reading and writing skills and acquiring all the knowledge and vocabulary they can. A critical part of this is using full books—not excerpts—to provide context and, in turn, knowledge.
With text selection at the heart of knowledge-building in the humanities, we take great care in selecting texts in our Wit & Wisdom® curriculum, considering content, craft, and complexity. We want students to learn about the world by reading texts that share essential scientific, historical or literary content—and that are rich in content-area and academic vocabulary, which is often abstract with multiple meanings. When students master this vocabulary, they build knowledge that applies to their study of additional subjects and supports their comprehension of increasingly more complex texts. We also look for well-crafted texts with rich and imaginative language to inspire our students. Finally, we look for rigor, selecting challenging, grade-level works.
The experts agree with this approach. Wit & Wisdom® is the most highly praised ELA curriculum available, sharing with Eureka Math® nearly perfect scores and all green lights from EdReports.org, exemplary status from Achieve's EQuIP, and a Tier 1 ranking from the Louisiana Department of Education.
But Wit & Wisdom does more than just teach literacy and build knowledge—it also impacts equity in the classroom and support student achievement and teacher practice. Learn more and find out what tools teachers can use to facilitate learning with this type of curriculum: View a free webinar and expert panel discussion with Natalie Wexler, author of "The Knowledge Gap: The Hidden Cause of America's Broken Education System—and How to Fix It."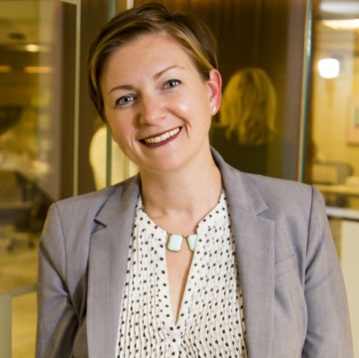 Rachel Stack
Rachel Stack is the Director of Humanities at Great Minds, where she leads the team of excellent teacher–writers who created the English Language Arts curriculum Wit & Wisdom. Rachel began her career teaching third grade and eighth grade in New York City, and then taught World and American Literature at a high school in Pittsburgh.
Topics: Equity