In this month's blog, we launch our first Self-Study Series. This series supports educators as they deepen their understanding of important Wit & Wisdom® components and apply their learning to preparation and implementation. We encourage educators to use these tools independently or collaboratively. Each Self-Study Series will follow a four-part format:
Read. Each series will begin with rich professional texts that serve as the Self-Study foundation. These texts will build educators' knowledge on the Self-Study topic and prepare them to dive deeper into the topic.
Reflect. The series will continue with opportunities for inquiry into the texts' content and reflection on educators' own practice.
Refine. The series will then allow educators to dig into Wit & Wisdom materials. They will refine their preparation and implementation by using their new knowledge and skills.
Reach. The series ends with ideas for extending topic knowledge beyond the curriculum. Reach activities support educators as they deepen their instructional practice and share their expertise with students, families, and colleagues.
Our first Self-Study focuses on the Content Stages, Wit & Wisdom's reading framework. This month, Kari Schneider, an implementation leader for Great Minds®, offers Read and Reflect activities, with Refine and Reach activities arriving in October and January, respectively.
Wit & Wisdom's Content Stages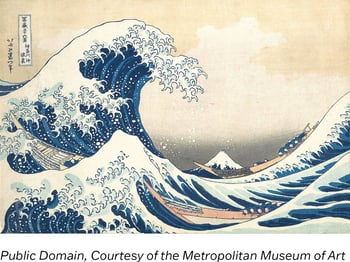 As an Implementation Leader, I love analyzing The Great Wave off Kanagawa with adult learners in our Writing in Wit & Wisdom session. When I first considered The Great Wave off Kanagawa, I was struck by the power of the gigantic wave. Each time I revisit this work of art, I notice something new about the colors, lines, and scale that deepens my appreciation for the piece. Since I've learned more about this artwork, I notice references to it everywhere! Knowing about The Great Wave off Kanagawa helps me better understand its role in popular culture.
Educators' understanding of Wit & Wisdom's Content Stages follows a similar pattern. At first, educators appreciate how the Content Stages support students as they grapple with complex texts. The Content Stages offer a powerful framework for metacognition that helps students think deeply about texts and develop effective habits of mind. As educators continue to work with the stages' flexible and predictable process, they come to understand each Content Stage more deeply alongside their students. Eventually, they realize that the Content Stages empower students to access complex texts and build knowledge, which aligns to current literacy research.
Just as summer can be the perfect time to view new exhibits and revisit old favorites at an art museum, it can also provide educators opportunities to explore professional learning. Whether you are experiencing the Content Stages for the first time or seeking deeper understanding to prepare for the upcoming school year, these Read and Reflect activities can support your learning.
Read
In the following five-part blog series, Emily Gula, one of Wit & Wisdom's teacher–writers, connects with educators across the country to examine the Content Stages and how teachers and students experience them. Each post also covers how each stage benefits students.
Some educators may want to read all five posts, but if time is limited, consider exploring one Content Stage at a time:
If you are new to Wit & Wisdom, start at the beginning.
If you currently teach Wit & Wisdom, prioritize reading a post for the most challenging Content Stage for you or your students.
If you are a leader or a coach, select a Content Stage to further develop your expertise and ability to model effective implementation.
Annotate or jot notes to capture key ideas about teachers' and students' roles during each stage, noting reading strategies and the way each stage supports students in comprehending complex texts.
Reflect
Reflect on what you've read by using these prompts to uncover new insights about the Content Stages:
The Content Stage design helps students deeply engage with complex texts. How does each stage set up students for success with complex texts?
In our Launch Wit & Wisdom session, participants create images to represent each Content Stage. Now that you've read about each stage, think about what image you might use to represent the five Content Stages. If you previously completed this activity, has your visual representation changed since your Launch session?
The Content Stages can help students and teachers engage in Wit & Wisdom. How do the Content Stages benefit students? How do the Content Stages benefit teachers?
Summary
While I am always eager to encounter new artwork, I revisit my favorite pieces when I can. With each viewing, my understanding of and appreciation for familiar works such as The Great Wave off Kanagawa grow deeper. I feel the same way about our Content Stages. Closely examining Wit & Wisdom's Content Stages offers new insights and opportunities for educators to strengthen their implementation, even if they already feel familiar with the framework.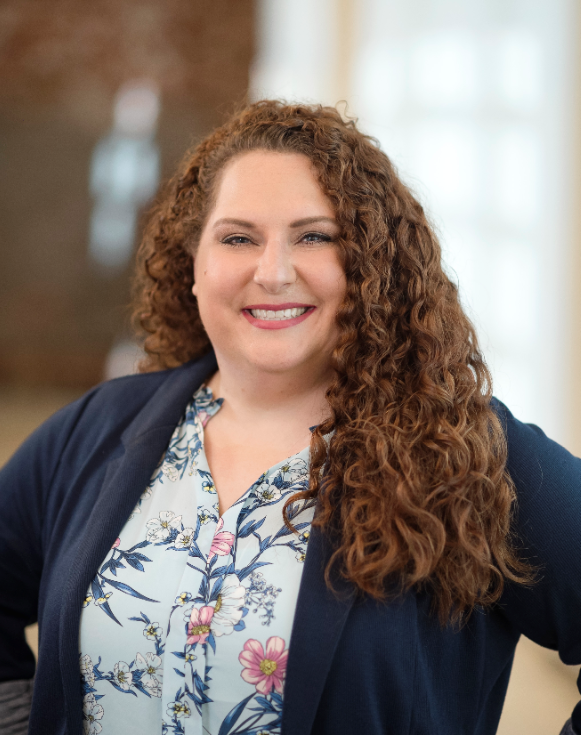 Kari Schneider
Kari Schneider brings a variety of educational experiences from her time in Arizona and North Dakota. Kari has served as a teacher, instructional coach, reading specialist, and site administrator. After two years as a district curriculum director and professional learning facilitator for Wit & Wisdom and Geodes, she currently works for Great Minds as an Implementation Leader to continue supporting literacy and leadership in schools across the Midwest and West Coast.