Note: Great Minds® featured Geodes®, a new library of books for emerging readers, at the ASCD Empower19 conference in Chicago. Remarks follow. Part 2 is available here.
I'm Lynne Munson, founder and CEO of Great Minds. If you know nothing about Great Minds, what you most need to know is that we sit at the heart of what's now known as the high-quality curriculum movement.
For a decade now, Great Minds teacher–writers have been crafting knowledge-driven, standards-based core curriculum materials. And, despite being a fraction of the size of the big textbook companies, it is our name you will find atop ratings lists issued by EdReports and Louisiana Believes and Equip.
This is true not just for our math curriculum—Eureka Math®—but for our new science curriculum, PhD Science™, and our English language arts curriculum, Wit & Wisdom®.
In all subjects, we are guided by the belief that kids have a thirst for real knowledge. Wit & Wisdom students, for example, learn deeply about an incredible array of topics—from the Middle Ages to wind power, from World War I to outer space.
They dwell for six or more weeks on each of these topics, building their reading and writing skills while acquiring all the knowledge and vocabulary they can. In fact, Wit & Wisdom teaches no skill outside great content—it even draws spelling, grammar, and fluency exercises from the rich texts students read.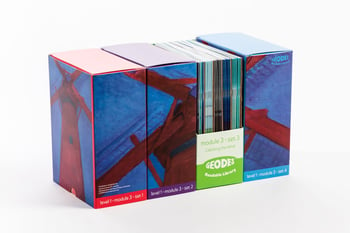 Knowledge building should start at the outset of a child's education. There's no reason to wait. At Great Minds, we take students seriously, no matter their age. And we respect how difficult it is to learn to read—to teach your brain to do something it is not wired to do.
Now, we are rewarding that hard work with new texts that give the youngest readers a sense of the world of knowledge they are unlocking.
We call these new books Geodes because when you open one, you are dazzled by the wonders inside. And we call them Readables™ because they serve a much greater purpose than just providing practice with decoding skills.
Still, you might ask, why create Geodes? And why so many books? Sixty-four books per grade is a lot to create. Because too many primary classrooms are awash with texts that are essentially empty—texts that contain ephemeral information and wooden stories on photocopied pages. At Great Minds, we believe the earliest books that students hold in their hands should not be disposable, in any sense.
With Geodes, we are setting a new standard for students, for teachers, and, we hope, for instructional materials makers. Each Geodes book is a gem.
There are so many colleagues here who helped create Geodes Readables. They include writers, illustrators, editors, designers, and experts at Wilson Language Training®.
We collaborated with Wilson to ensure that Geodes books offer practice in the sound-spelling patterns in Wilson's Fundations® program as methodically as they build background knowledge. No one can ask for better collaborators than Barbara Wilson and her colleagues, including Siobhan Dennis.
Next, Siobhan is going to share a few words about our collaboration, and then you will hear from Great Minds founding board member and curriculum architect Lorraine Griffith about how and why we created Geodes.
Indulge me for one last moment. I just want to acknowledge my mother, who I'm thrilled was able to join us tonight. My mom, Linda Munson, is a former elementary school teacher who taught throughout the Chicago suburbs and who made sure, despite some significant challenges, that I received the education that allows me to do what I do today. Thank you, Mom, and thank you all.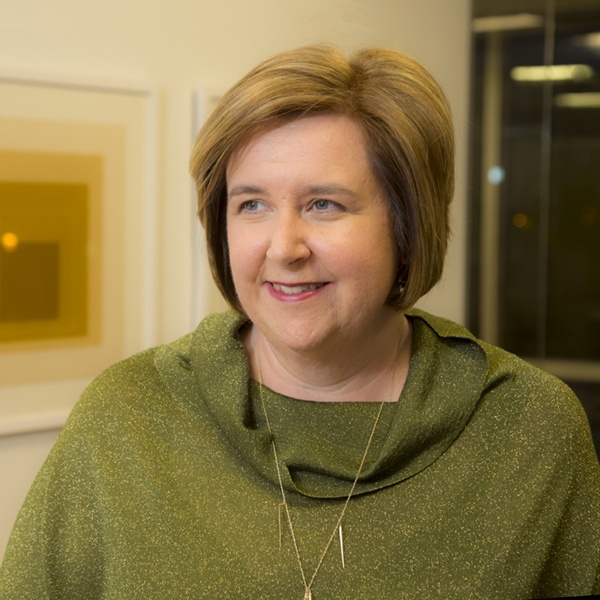 Lynne Munson
Lynne Munson is the founder and CEO of Great Minds.
Topics: Early Literacy Geodes