Observational assessments are a great way to gather information about what students currently understand because observational assessments feel more like a conversation and less like a formal test. This encourages students to talk more about their thinking. When you observe students and ask them questions, you learn the mathematical errors they are making and misconceptions they have and why students are making those errors. You can spend less time worrying about formal assessments and more time focusing on what's important, which is how to help each student broaden and deepen their understanding of mathematics. Let's look at how to use Eureka Math2®'s observational assessments effectively.
Take inventory of all the assessments in the module.
For kindergarten, review the Observational Assessment Recording Sheet for the module as well as the Module Assessments, which are designed to be delivered as one-on-one interviews with your students. These can be found in the back of Teach or on the digital platform, in the Module Overview under the Resources tab. In grades 1 and 2, in addition to the Observational Assessment Recording Sheets and Module Assessments, review the Exit Tickets and Topic Tickets. You'll find Exit Tickets and Topic Tickets embedded within each lesson in both Teach and in the online platform. Like kindergarten, Module Assessments and Observational Assessment Recording Sheets are found in the back of Teach or on the digital platform in the Module Overview under the Resources tab. Reviewing all these assessments helps you get a better sense of what is expected of students by the end of each lesson, topic, and module. Knowing what's in each assessment helps you make decisions about which assessments to use.
Use the Observation Assessment Recording Sheet daily.
Since you are always observing and assessing students, you can note their proficiency journeys during daily lessons. Some teachers carry the observation recording sheets with them during the lesson, noting what they see in real time. Others choose to take a minute at the end of the lesson to jot down notes. In kindergarten, the observational assessments may be the primary form of assessment. In grades 1 and 2, they are an option to use instead of, or in addition to, written assessments. But how do you know what to look for in each lesson?
In Teach, the first page of each lesson lists the Achievement Descriptors associated with the lesson. These Achievement Descriptors are also on your observation sheets. For kindergarten, there's a picture of the module recording sheet highlighting the Achievement Descriptors for the lesson. You'll also see possible activities within each kindergarten lesson directly aligned to the descriptors. These will give you great opportunities to pause and gather some evidence. Another place to look is on the page following your Observation Assessment Recording Sheet where you'll find a nice at-a-glance graphic showing you what you can observe throughout the module.
On the Great Minds Digital Platform, use the expand toolbox button located on the bottom left of any lesson in the teacher's guide. The expanded menu includes a choice to show you exactly which Achievement Descriptors your students will be working toward in the lesson.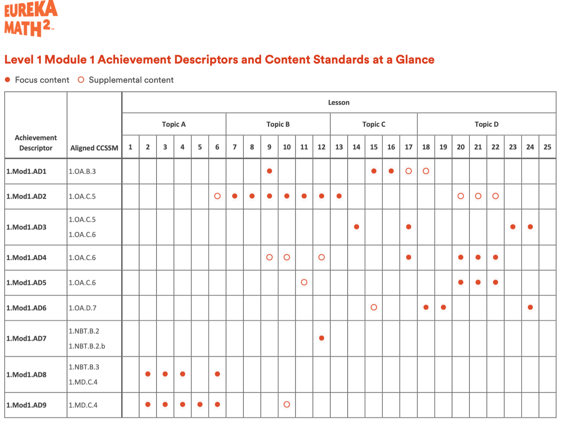 Use additional assessment tools as needed.
The Module Assessment for kindergarten is an interview assessment. While you could interview every student one-on-one, you probably don't have that kind of time. Instead, you may choose to use the Module Assessment to gather assessment information on a student if you don't already have enough evidence from your daily observation. And don't feel like you must use every single item with a student. Just use the items that give you the additional assessment data you need. Daily observational assessments save you time in the long run because they limit the need for the Module Assessments.
With first and second grade students, you'll have more opportunities for students to show their thinking by using paper and pencil. For that reason, you can be more strategic about who you observe and when. Consider prioritizing observational data for students who still struggle with reading and writing. You'll probably also notice students who are struggling with their Exit Tickets or Topic Tickets, but you may not be quite sure why. Using a mix of observational and pencil-and-paper assessments will help you maximize the effectiveness of assessment in your classroom, making student thinking visible.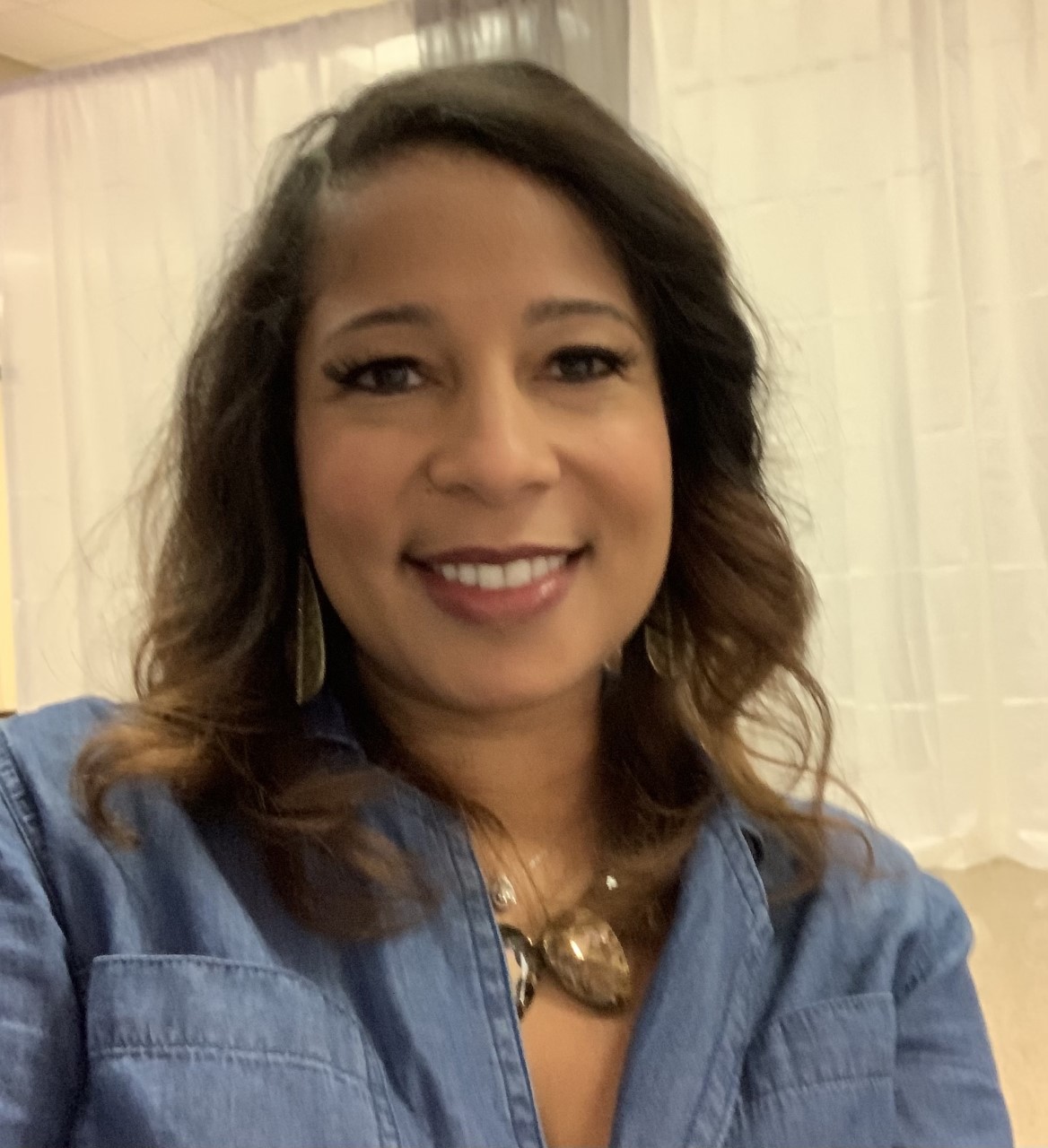 Jada Singleton
Jada Singleton is a Eureka Math Implementation Leader. She is a former administrator, instructional math coach, and teacher from Lafayette Parish School District in Louisiana.
Topics: Assessments Implementation Support Early Education Student Achievement Eureka Math Squared Kindergarten