Grade 5 science teacher Tiffany Scott admires Ms. Frizzle, the teacher in The Magic School Bus TV and book series who plunges her students into real-world science adventures. Scott even dressed as Ms. Frizzle for Halloween.


It's no surprise, then, that Scott was delighted when her district, St. Charles Parish Public Schools in Luling, Louisiana, chose PhD Science® from Great Minds® as its elementary science curriculum and implemented it starting in 2019–2020. After all, PhD Science is a hands-on, phenomenon-driven curriculum that teaches students to think and act like real scientists.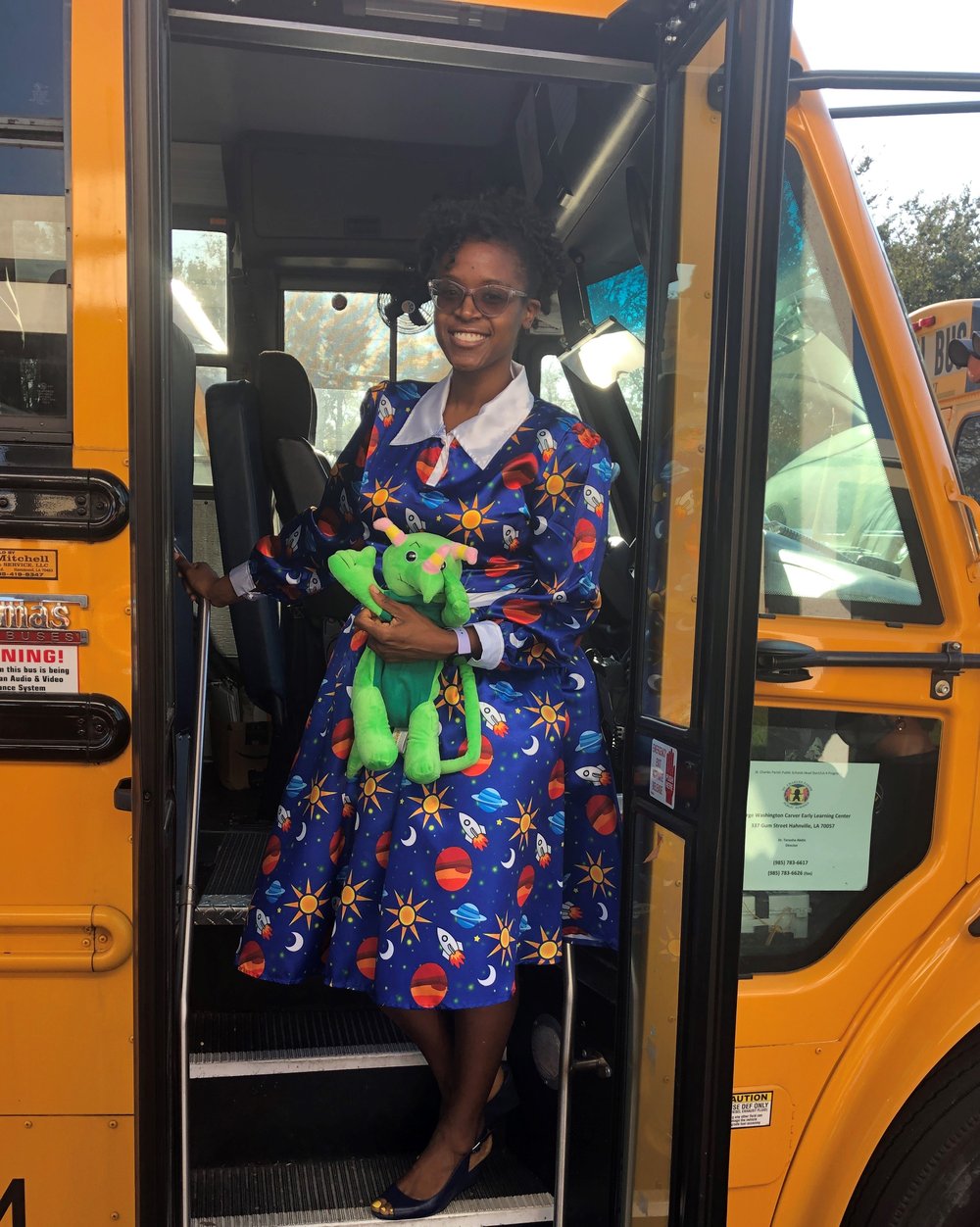 Tiffany Scott as Ms. Frizzle

Scott was particularly excited that her school, Luling Elementary, created a new position allowing her to focus exclusively on teaching PhD Science. Previously, she divided her time between math and science instruction.
Then came the pandemic. Students continued to learn science at home but fewer instructional hours meant Scott had to skip modules, and students lost the hands-on learning that makes science "stick like Velcro®."
St. Charles Parish Public Schools
Luling, Louisiana
Six Elementary Schools
2,023 students in Grades 3–5 using PhD Science as of January 2021
750 students in Grade 2 to pilot PhD Science in 2021–2022
9,000 students in Kindergarten through Algebra II using Eureka Math
Scott was pleased but nervous when in-person learning with social distancing and safety equipment resumed for students whose families chose it in August 2020.
Wearing gloves and masks, standing several feet apart, would her students still be able to observe the conditions under which water causes rust on a nail, in Level 5, Module 1: Matter, investigating what caused the Statue of Liberty to turn green?
The answer: yes. With a safety-minded principal–who has "gloves for days"–and custodial staff ready to refresh masks, gloves, and other supplies at a moment's notice, Scott was able to keep her students properly outfitted for the nail project and other hands-on investigations.
After months of teaching science virtually with limited instructional time, Scott says, being able to conduct the full engineering challenge about rust was cause for celebration.
"It made my teacher heart happy because I had a whole week," she says. "The students got to pick their materials. It was messy. They had gloves. They had plastic aprons. They had goggles on. But they did the whole thing. They were able to design solutions and summarize whether their solutions were successful. They really dug deep."
For hands-on activities that still aren't safe to conduct in person, such as an investigation that would require crowding around a lab table, students watch video lessons from PhD Science in Sync®, the continuous learning program for virtual or hybrid instruction that Great Minds developed in response to the pandemic, on a projector screen.
"They see the PhD Science in Sync teacher as the classroom coteacher," Scott says. "They've even asked, 'Which teacher are we watching today?'"
For students at home, the structure of PhD Science and students' familiarity with the routines means no one is left behind. The in-person students help the virtual students.
"The students make it easy for me to do that," Scott says. "I think it's because some of them have been quarantined, and I think it also is attributed to their being engaged in the lessons."
Students in person and at home simultaneously use the same content. For example, when noting the behavior of a cheetah on the savannah, using photo image cards, Scott says, students in person collaborate on their observations while students at home collaborate in their Zoom small groups. "I always want the virtual students to feel included in our class discussions as if they're there in person," she says. "I don't want them to miss a beat."
Parent reaction to the curriculum has evolved. As parents didn't learn science in a hands-on way, they didn't recognize certain elements of the approach, such as the logbooks in which students record their scientific observations. They weren't sure how to help their children study.
In response, Scott explains how "the beauty of this science is they're learning it through doing their investigating, they're asking questions" and learning entire scientific concepts. Students learn what an ecosystem is, so they're able to apply their knowledge to any ecosystem, whether a mangrove tree, rain forest, or swamp.
"You should be able to pick out the decomposers," she says. "You should be able to tell me how to disrupt the balance within an ecosystem no matter which one I get. If you truly learn, you know the material, and so parents have come around."
Scott described how PhD Science has helped one of her students relate to peers. The student reads on his own and has background knowledge that other students don't have. With Scott's encouragement, he shares his knowledge with the class by using PhD Science's approach. And she encourages him to keep going, both on his own and in class.
"I never want to stifle their creativity," Scott says. "I feel like this curriculum helps to put the joy back in teaching science because you allow students to do science." In addition to benefiting students, PhD Science helps teachers.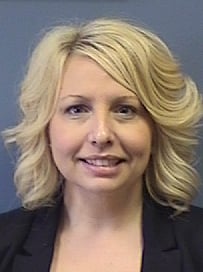 Melissa Parfait
To prepare to teach PhD Science, Luling Elementary teachers worked hard to learn the new science standards and how to implement a rigorous curriculum written in keeping with those standards. The work allows elementary teachers, who usually aren't trained as subject matter specialists, to learn alongside their students, said Melissa Parfait, a curriculum specialist for Grades 3­–5 at St. Charles Parish Public Schools. The curriculum provides ample resources such as an Implementation Guide and Family Tip Sheets to build teachers' knowledge, she says.
Early assessments are showing student gains in science, Parfait says.
"Regardless of the data, I believe that we are successful when it comes to science instruction," she says. "From what I'm seeing in the classrooms, from the conversations the students are having—the science discourse—I attribute all of that to the teachers and their willingness to step out of their comfort zone, to change their practices. They trusted me. They trusted PhD Science. They poured themselves into it, and for that, I think our students are better off."
Before adopting PhD Science, the district relied on piecemeal science instruction that repeated subject matter. "Without that coherent curriculum that tells that science story and creates (in students) the habits of mind of a scientist or an engineer, I just feel like we were wasting a lot of our students' time," Parfait says.
The shift to PhD Science is part of an overall district effort to implement knowledge-building curriculum. The district also uses Eureka Math® from Great Minds. To find high quality materials, educators immersed themselves in research, read The Knowledge Gap by Natalie Wexler, studied independent curriculum reviews such as those from the Louisiana Department of Education, and noted areas, including in science, where prior curriculum fell short.
Parfait says that PhD Science answered the need for a curriculum with a fresh approach to science, one in which students and teachers alike constantly push themselves, asking questions and investigating and experimenting in pursuit of knowledge.
"I've been in classrooms where teachers may not know the answer, and they think that's a bad thing," Parfait says. But she disagrees. "The fact that our students are thinking so deeply about the content and asking such great questions just means that we have to dig deeper to find out more together, and that's phenomenal."

Jill Gerber
Jill Gerber is marketing communications manager at Great Minds, where she helps educators tell their stories about using high quality curriculum to build student knowledge. A one-time newspaper reporter, she lives in Washington, D.C. Have a tip about an educator using Great Minds curricula who might like to be profiled for our website? Please feel free to email jill.gerber@greatminds.org. Thank you.
Topics: Data Stories High-Quality Curriculum