Before becoming the director of curriculum and instruction at Friendship Aspire Academy–Pine Bluff, Angela Dixon was a Friendship Aspire educator in Washington, DC. It was there that she was first exposed to the Wit & Wisdom® curriculum and saw firsthand the impact it had on her students. Later, Dixon would become a strong advocate for Wit & Wisdom's selection as the ELA curriculum for the new Friendship Aspire Academy schools opening in Arkansas.

Friendship Aspire Academy Arkansas started in the 2018–2019 school year with an elementary school campus in Pine Bluff. Using a slow growth model, the school enrolled kindergarten and grade 1 in its first year, followed by one additional grade level each subsequent school year. From the onset, Wit & Wisdom was implemented as Pine Bluff's primary English language arts curriculum alongside a foundational skills literacy program.
SCHOOL PROFILE


Grades K–4
405 students
95% Black/African American
85% Low-income
Adopted Wit & Wisdom in School Year 2018–2019
Some teachers, however, were not completely comfortable with Wit & Wisdom initially. "There were some challenges. Teachers and administrators weren't used to it. It was something new," Dixon recalls.

The toughest adjustments? The curriculum appears dense, with information-rich texts and complex writing exercises imbedded in each module. Teachers worried because students were not able to independently read the texts and felt that students were not ready to produce writing at the level Wit & Wisdom calls for. But Dixon reassured her team.

"That's the point," she recalls telling them. "This is your opportunity to teach [students] strategies to approach these texts. Stick to it, and they're going to get it. You have to provide the rigor in your instruction to make sure they reach that level."

Despite some skepticism, the school implemented the program in its entirety and as written because in Dixon's experience, "You can't have only one piece [of the curriculum]. It won't make sense, it can't flow, and it won't be effective. It will be a waste of time and money. The teachers will hate it, and students will struggle."
Engaging Content, Stronger Writers
Three years later, the results speak for themselves. Friendship Aspire Academy–Pine Bluff was ranked number nine in the state and posted an ELA content growth score of 86.08 based on ACT Aspire test performance during the 2020–2021 school year.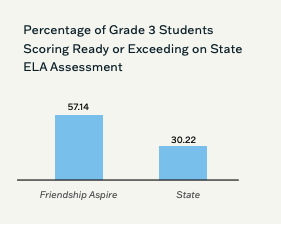 "It's transformed schools. It's transformed teachers," says Dixon. Students were ready for state-mandated assessments, in part because of the vocabulary and richness of topics they had engaged with through Wit & Wisdom. Now, after seeing the data, everyone is on board with the curriculum. Even teachers who were initially opposed have found a new level of excitement and engagement with the materials.
But data only tell part of the story. "It's really helped push our writing along," Dixon explains. "In kindergarten and grade 1, you are demanding that kids write, which most curriculums do not do. By grade 4, they are so comfortable with writing. Journaling their thoughts or journaling about a book."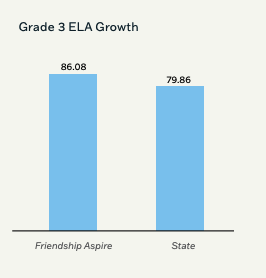 As students have acclimated, they have also come to anticipate the structure and coherence of a knowledge-building curriculum. "Older elementary and middle school students start to ask questions about what the next topic is going to be about and what the books will be about," Dixon notes. Younger elementary students more often see connections within a module—noticing similar characters and themes across the collection of Cinderella stories in grade 1 module 4, for example—but not across different modules just yet. Now, there is excitement for certain modules among students and teachers, and some teachers even design field trips, experiments, and book parties based on module topics.
Providing Immediate and Ongoing Support for Teachers
Reflecting on her experience with Wit & Wisdom implementation, Dixon's advice to others would be that professional development and support for teachers are critical. She has found that it is not uncommon for teachers who are completely new to the curriculum to feel unsure about working with it, and most teachers feel like they have never taught anything like it.
In addition to holding training sessions every year, the school has a master teacher program and a mid-year onboarding process in place to make sure new teachers can be brought up to speed immediately and receive the modeling and coaching they need to be successful. "We have that master teacher in the building or an instructional coach to coach someone new to the building on expectations. We do a lot of modeling during PLCs [professional learning communities] and work one on one [with teachers]," Dixon explains.
Friendship Aspire–Pine Bluff students and teachers have surpassed expectations for literacy growth in their region of the state, and their success comes while many others nationwide struggle with teaching and learning during the pandemic. Now, administrators look ahead to building on this momentum in Pine Bluff while preparing their new elementary school campus for similar success with Wit & Wisdom.
Data source: All data included in this story is from school year 2020–2021 and is available on the Arkansas Department of Education website under Report Card, https://myschoolinfo.arkansas.gov/SRC.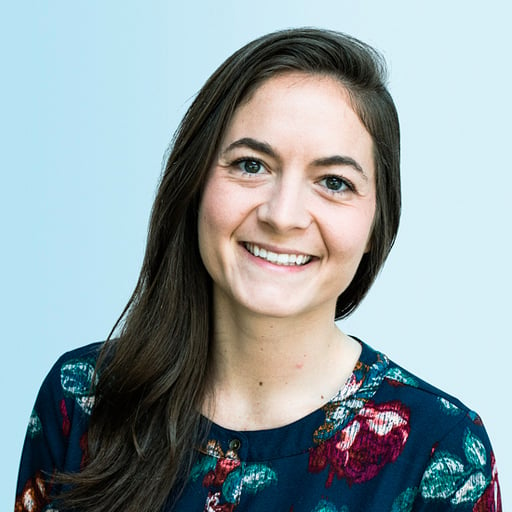 Alyssa Buccella
Alyssa has nearly a decade of education research experience. She has led equity and student success research to support K-12 public school districts across the country in addressing their most pressing challenges, including college access, mental health, social emotional learning, and racial justice. Alyssa holds a B.A. in Psychology and Global Studies and an M.Ed. in Globalization and Educational Change from Lehigh University.
Topics: Professional Development Data Stories Student Achievement