FREE CURRICULUM WALKTHROUGHS
REVIEWING
HIGH-QUALITY
MATERIALS

A NEW APPROACH TO EARLY LITERACY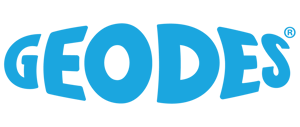 Introducing Geodes, a new approach to early literacy for Levels K–2 from Great Minds and Wilson Language Training. The first texts of their kind for beginning readers, Geodes books go beyond leveled literacy instruction by uniting phonics with compelling content and beautiful art.
With Geodes, students learn to decode while building real knowledge about the world around them and developing a true love of reading.
Students learn to read while reading to learn.
---
Participants experienced the science of reading in action with Geodes and how students build knowledge while also mastering key reading skills. During the session, attendees previewed the Geodes library for Levels K–2 and toured the suite of materials support resources available for teachers, students, and families.
TEACH MORE MEANINGFUL ENGLISH

The lauded K–8 English language arts curriculum, Wit & Wisdom®, has transformed instruction in classrooms across the nation. Through the use of complex texts of the highest quality students explore topics such as the four seasons, the American Revolution, and space exploration, while mastering skills in reading, writing, speaking, and listening in concert.
With Wit & Wisdom, students engage with works of art, poems, speeches, photographs, maps, and more to provide multiple points of access so all students build knowledge and their skills in vocabulary and writing.
---
During this session, participants learned how Wit & Wisdom incorporates complex texts into each lesson and previewed the support resources available to allow every student to engage with the content.
EXPONENTIALLY GREATER MATHEMATICS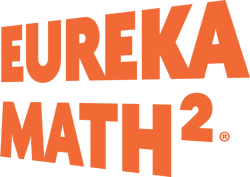 The most celebrated math curriculum is now even more powerful. Introducing Eureka Math2 for Levels K–9 that raises the bar yet again for what high-quality mathematics looks like.
With fine-tuned pacing and digital assessments for more efficient instruction, word-free videos and digital interactives for better student engagement, and straightforward language and consistent models for continuous knowledge building, Eureka Math2 is ready to make mathematics instruction exponentially greater.
---
During this session, participants toured the learning design of Eureka Math2 and experienced the new curriculum components that incorporate the same high-quality content of the original EngageNY/Eureka Math but with more efficiency and support.