NCTM
November 30–December 2, 2022
Baltimore, MD
connect with your Great Minds partner,
preview our curriculum materials,
attend one of many free sessions in the booth, and

enter for a chance to win an exclusive Eureka Math² Swag Bag.
Workshop Schedule
■ Thursday, December 1 | 1:00–2:00 PM
Session Title: In Their Own Words: Getting the Most out of the Lesson Objective (K–2)
Presenter: Melanie Gutierrez, Curriculum Development Manager
Room: 309

Description: "Today we are going to learn about…" isn't that how most lessons begin? Let's shift the paradigm to refrain from announcing the objective, and instead close with a "Math Meeting" where students debrief the lesson experience. The result is reflective students arriving at an authentic understanding of concepts expressed in their own words.
---
■

Thursday, December 1 | 2:45–4:00 PM
Session Title: Try It Before You Buy It: Developing Math Vocabulary through Exploration (6–8) 
Presenters: Valerie Weage, Curriculum Developer, Team Lead & Erika Silva , Senior Curriculum Developer
Room: 343-344

Description: How do you define peloozoid? Explore vocabulary acquisition by putting yourself in the role of a learner again. Experiment using common tools with a team to learn how to help students understand the term proportional relationship. Using what you learned, you will be empowered to nurture students' understanding of new terminology more effectively. 
---
■

Thursday, December 1 | 4:00–5:00 PM
Session Title: Students as Mathematicians: Making Use of SMP7 and SMP8 (K–2)
Presenters: John Reynolds, Senior Program Manager
Room: 318-321

Description: Fostering an environment in which students see themselves as mathematicians is essential for implementing equitable mathematics instruction. Teachers can help by providing opportunities for students to engage with the Standards for Mathematical Practice (MPs). We will discuss how to effectively promote the MPs in class, focusing on MP7 and MP8. 
---
■

Friday, December 2 | 2:45–4:00 PM
Session Title: Equity and Access through Counting Collections (K–2)
Presenters: Janelle Duckett, Implementation Lead
Room: 327

Description: Young mathematicians are motivated by the challenge of organizing, counting, and representing collections. This session introduces counting collection trajectories, formative assessment tools that allow elementary teachers to understand and advance student thinking in grades PK–2.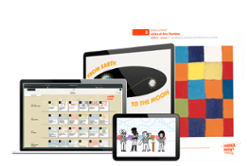 Ready to try Eureka Math2 for yourself?
We are now offering a special Eureka Math2 pilot package that includes everything you need to successfully implement a module of Eureka Math2. To learn more about this special offer, stop by our booth.
Questions or Requests?
Connect with Us.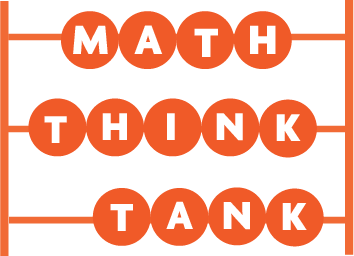 Eureka Math²™ is a revolutionary program designed to advance equity in the classroom by helping students build enduring math knowledge. In Eureka Math² you'll still find the consistent math models, rigor to support the productive struggle, and coherence across grades that you love from Eureka Math®. Now you'll also find digital interactives, increased opportunities for student discourse, and a new level of flexibility to make math instruction exponentially more teachable and engaging. Learn more about Eureka Math2.

Want to have a hand in providing product feedback, exploring prototypes, and collaborating in focus groups? Sign-up for the Great Minds Think Tank.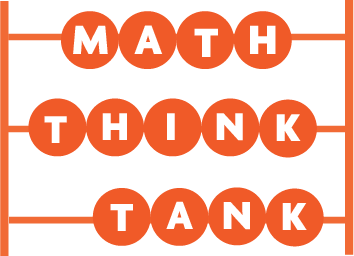 EXPLORE ALL GREAT MINDS HIGH QUALITY INSTRUCTIONAL MATERIALS