Access Knowledge On the Go Lessons
SELECT YOUR GRADE BELOW
Knowledge on the Go lessons are available to teachers, parents, and students to use whenever they like. For even more comprehensive instruction, click here to learn about our Great Minds in Sync continuous learning resources.
"I REALLY appreciate how thorough the educators are when they are teaching in the lesson–great pacing, fantastic use of academic vocabulary–these are honestly saving my digital math instruction! Thank you!"
"All the other resources were just games, and they were not TEACHING my children math. These videos are amazing!!!! Thank you so much for helping us out!"
"Knowledge on the Go provides another point of access for students to receive high-quality and content-aligned instruction. As such, it's a great resource teachers are using and also offering to parents."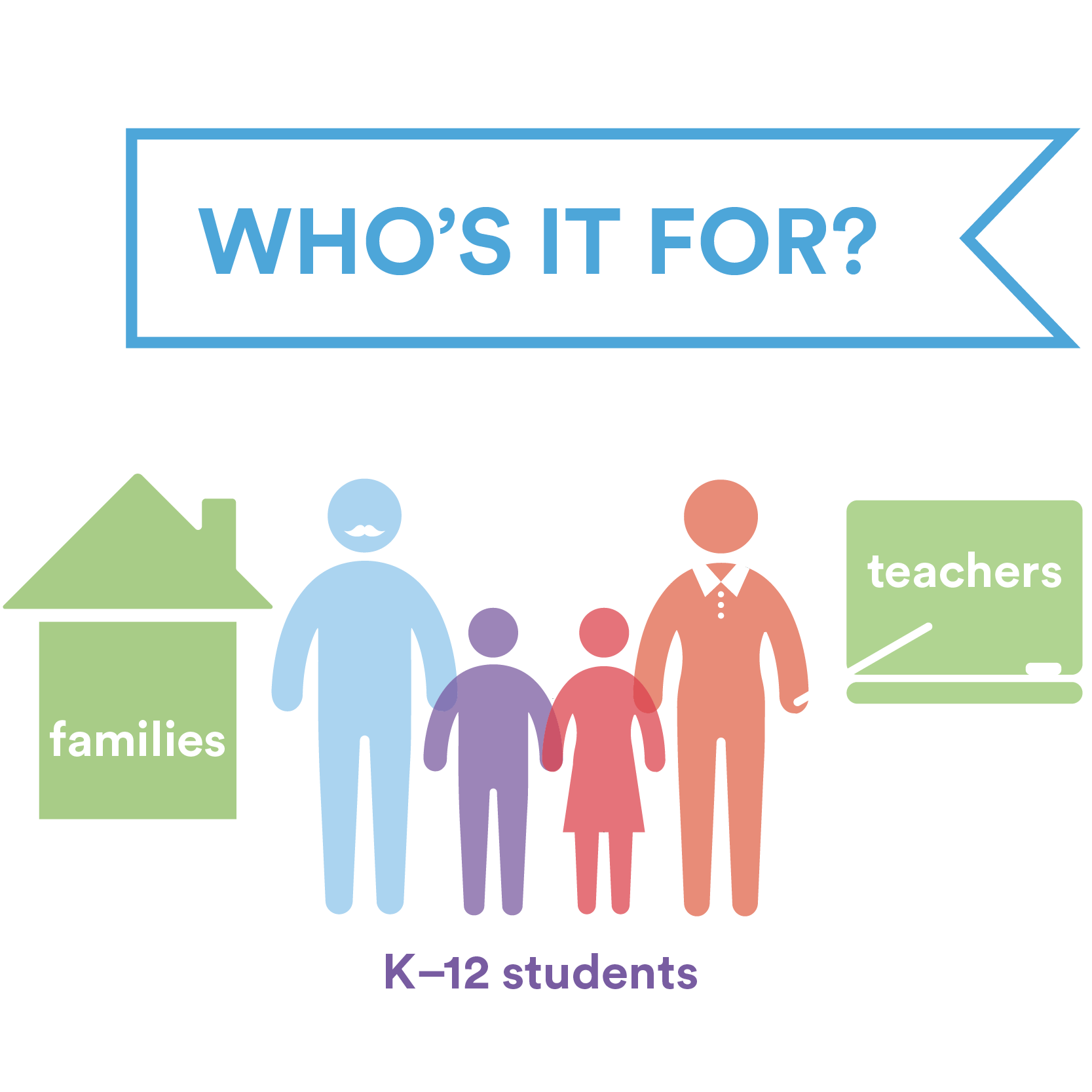 Who can use Knowledge on the Go?
Anyone can use Knowledge on the Go. It is a free resource.
Districts and schools can use the video lessons to supplement distance learning by including them in digital platforms or broadcasting on public access channels or in partnership with local PBS stations.
Teachers can direct students to watch the videos independently and use any virtual time or class meetings for lesson discussion.
Students can access the videos independently to supplement their current distance learning or to build additional content knowledge.
Families can use the videos to support home instruction by watching the videos and engaging in the learning together.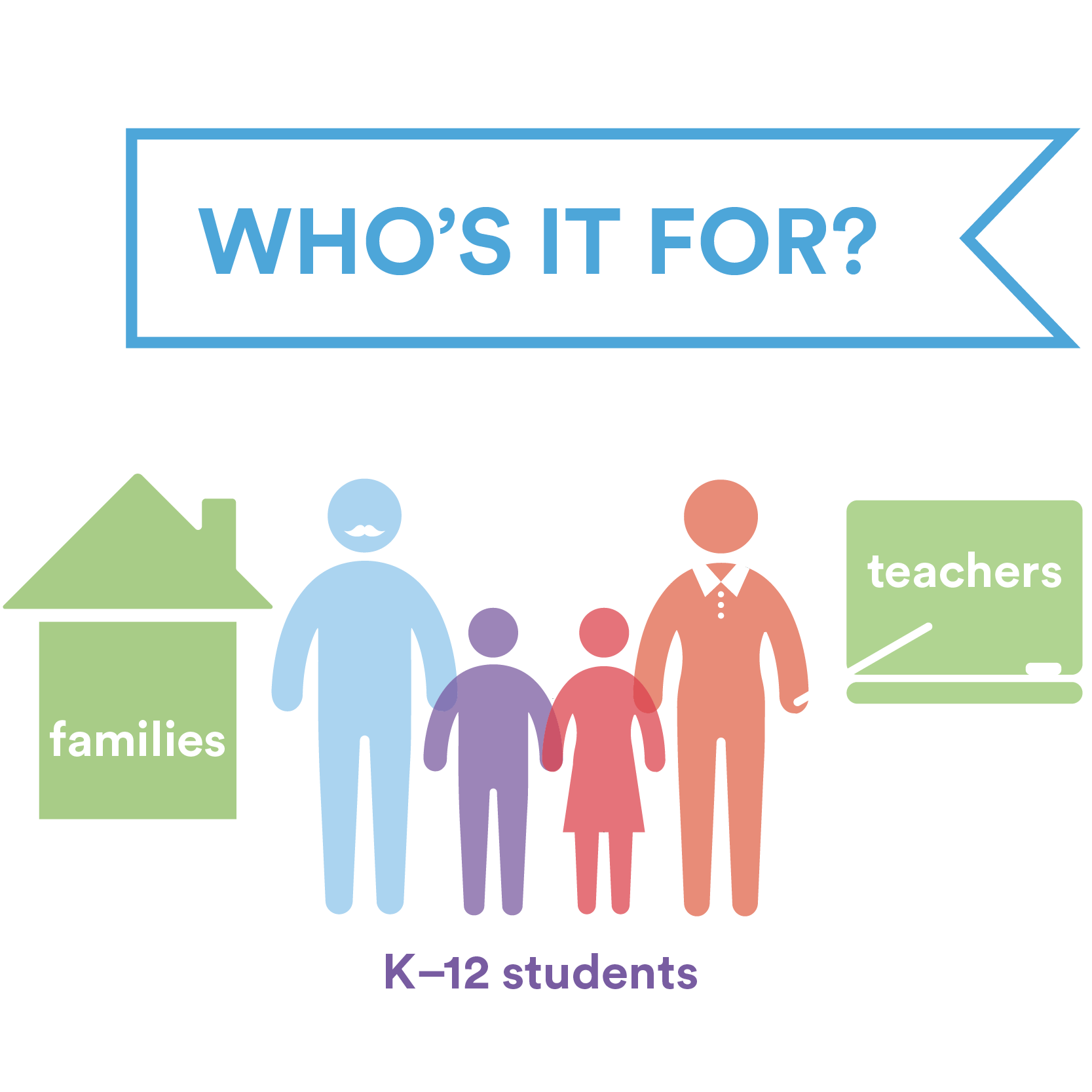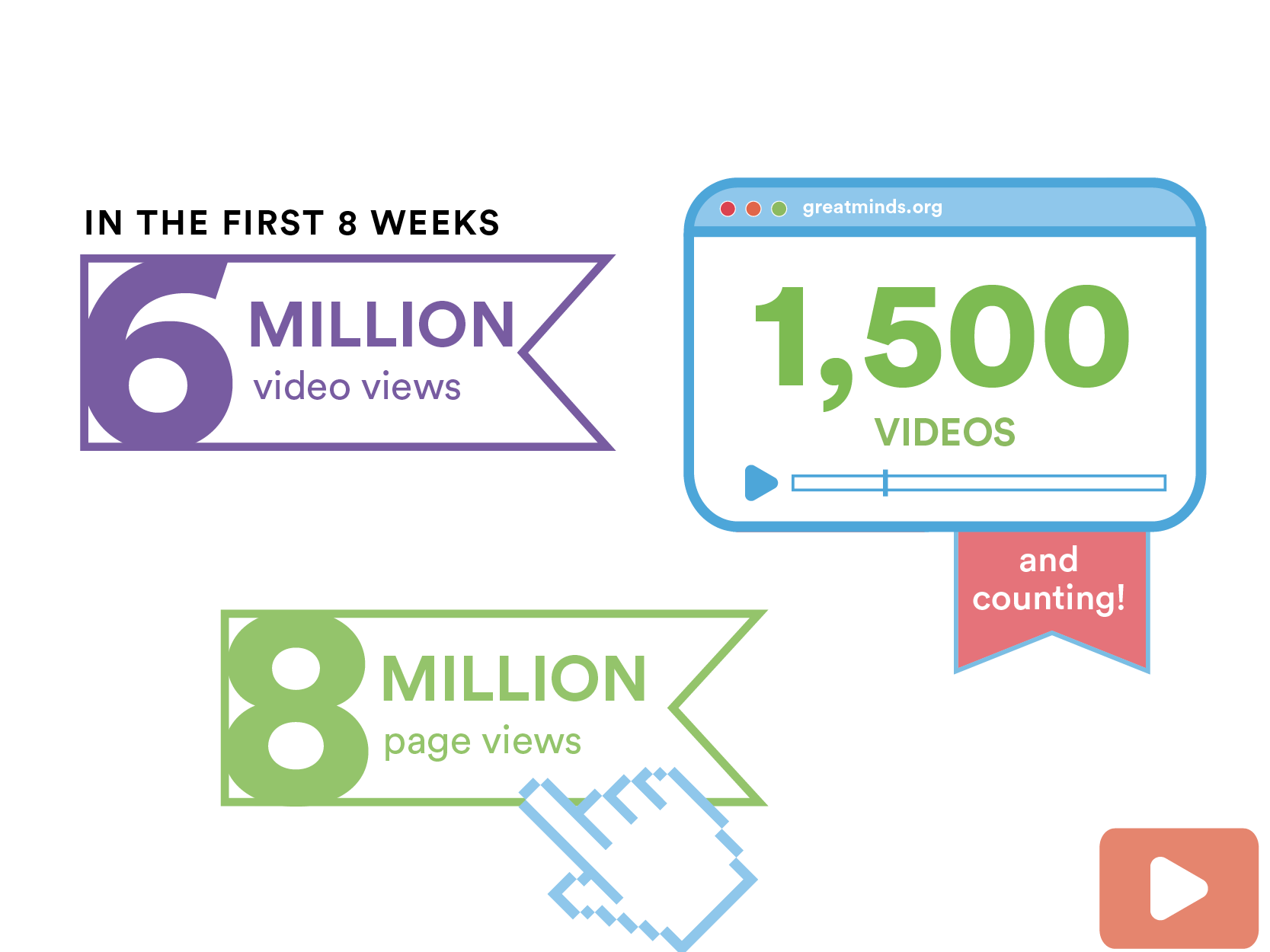 WHY IS COHESIVE CURRICULA SO IMPORTANT?
These are challenging times, and educators and families are doing their best to make sure children continue to deepen their knowledge wherever learning takes place.
The pivot from school to home helped make clear, as one chief academic officer put it, that knowledge-imparting curriculum "travels well."
Whether students are at a school desk or their kitchen table, they need consistent, coherent, cohesive instructional materials that spark and reward curiosity and build knowledge from lesson to lesson.
Great Minds delivers what teachers need to help students learn deeply, whatever the circumstances.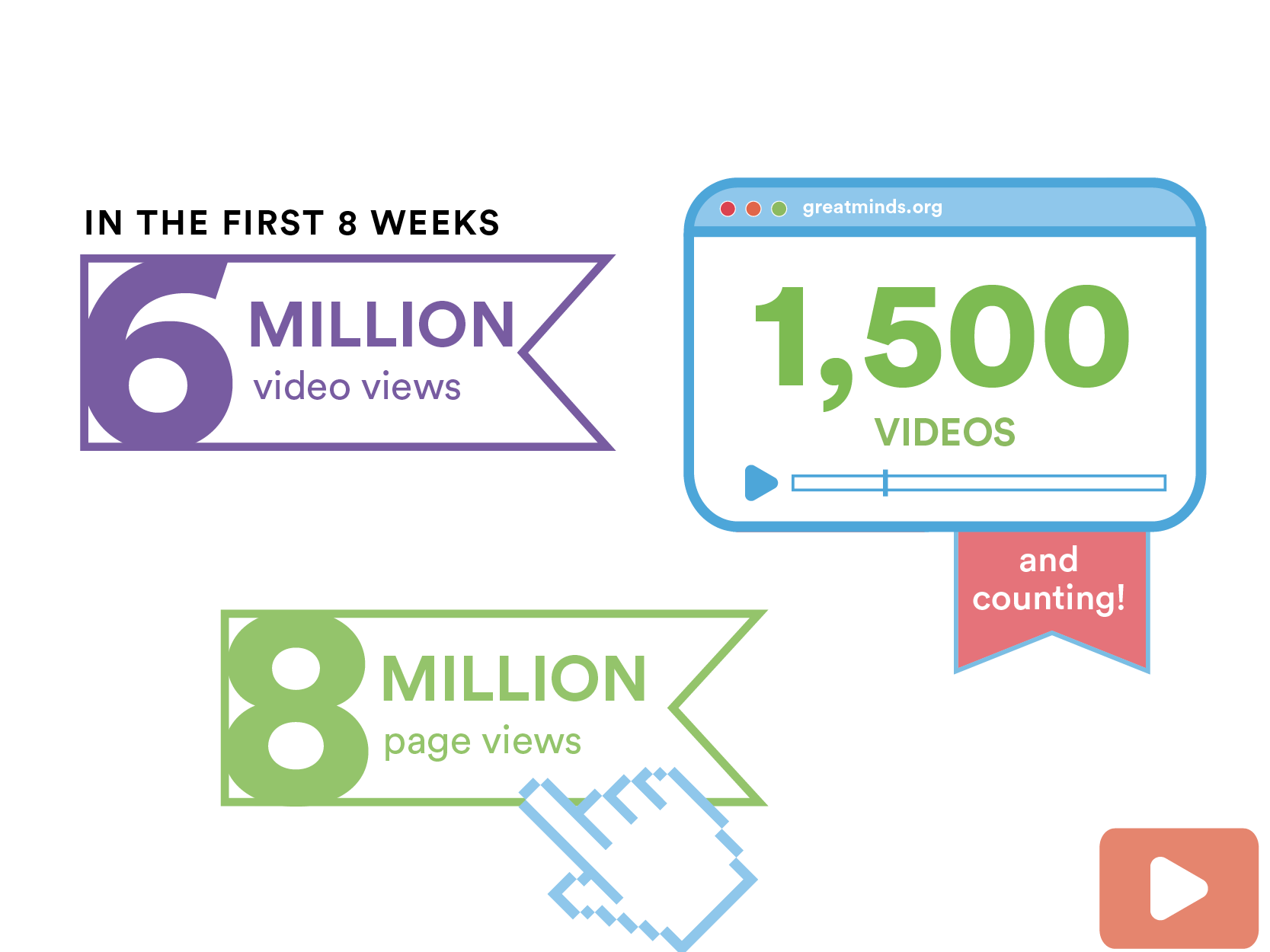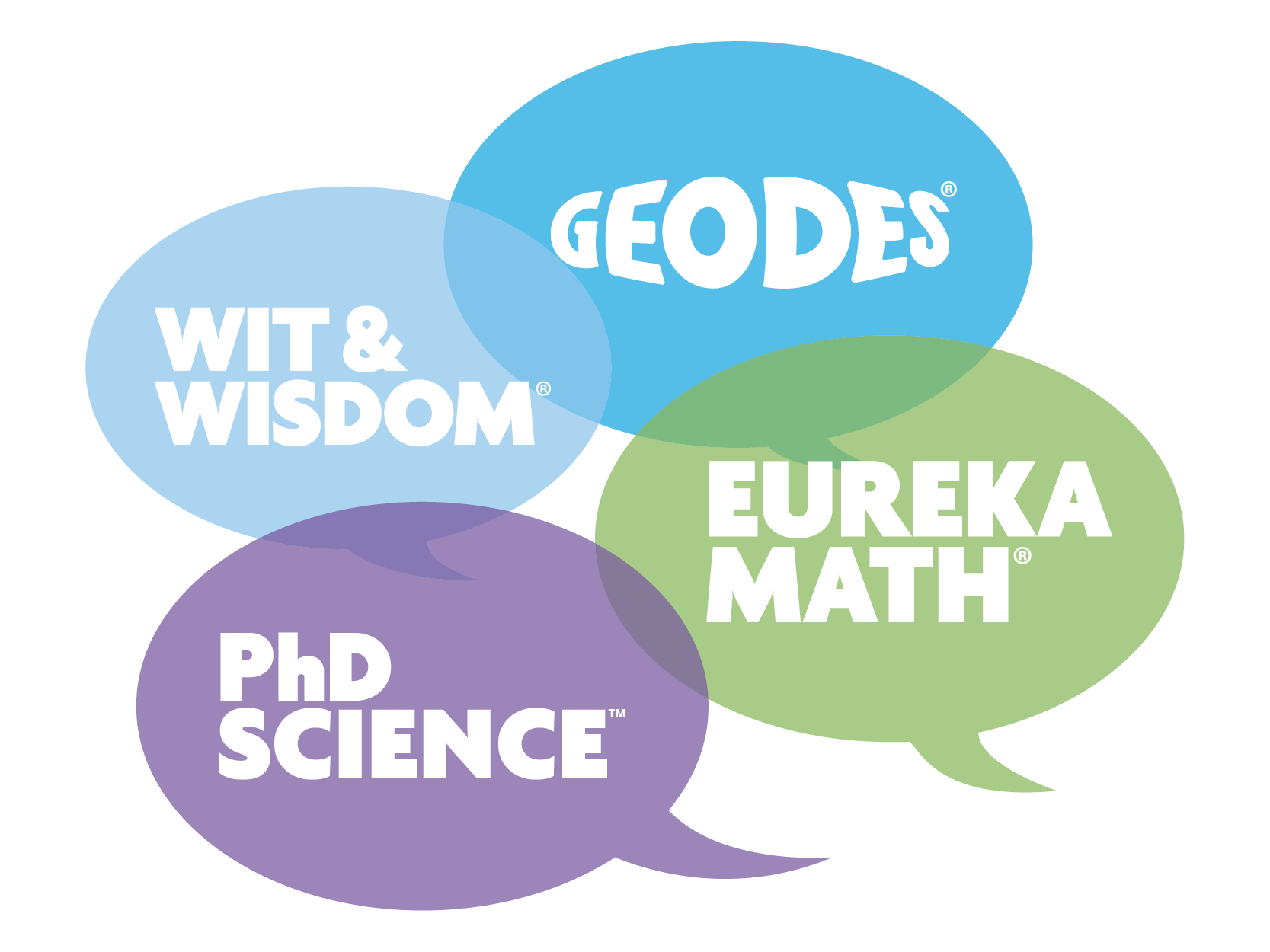 OUR CURRICULA
Eureka Math helps PK–12 teachers deliver unparalleled math instruction to build student understanding and fluency in math. Schools and districts nationwide are seeing growth and impressive test scores after using Eureka Math.
PhD Science is an exemplary elementary curriculum aligned with the new science standards. This innovative curriculum inspires students to wonder about the world and empowers them to make sense of it.
Wit & Wisdom is a K–8 English curriculum that brings rich, knowledge-imparting content, built around full texts on a variety of intriguing topics, to help you celebrate the joy of reading and writing with your students.
Geodes take a new approach to early literacy, featuring a collection of accessible, knowledge-building books for developing readers, created in collaboration with Wilson Language Training.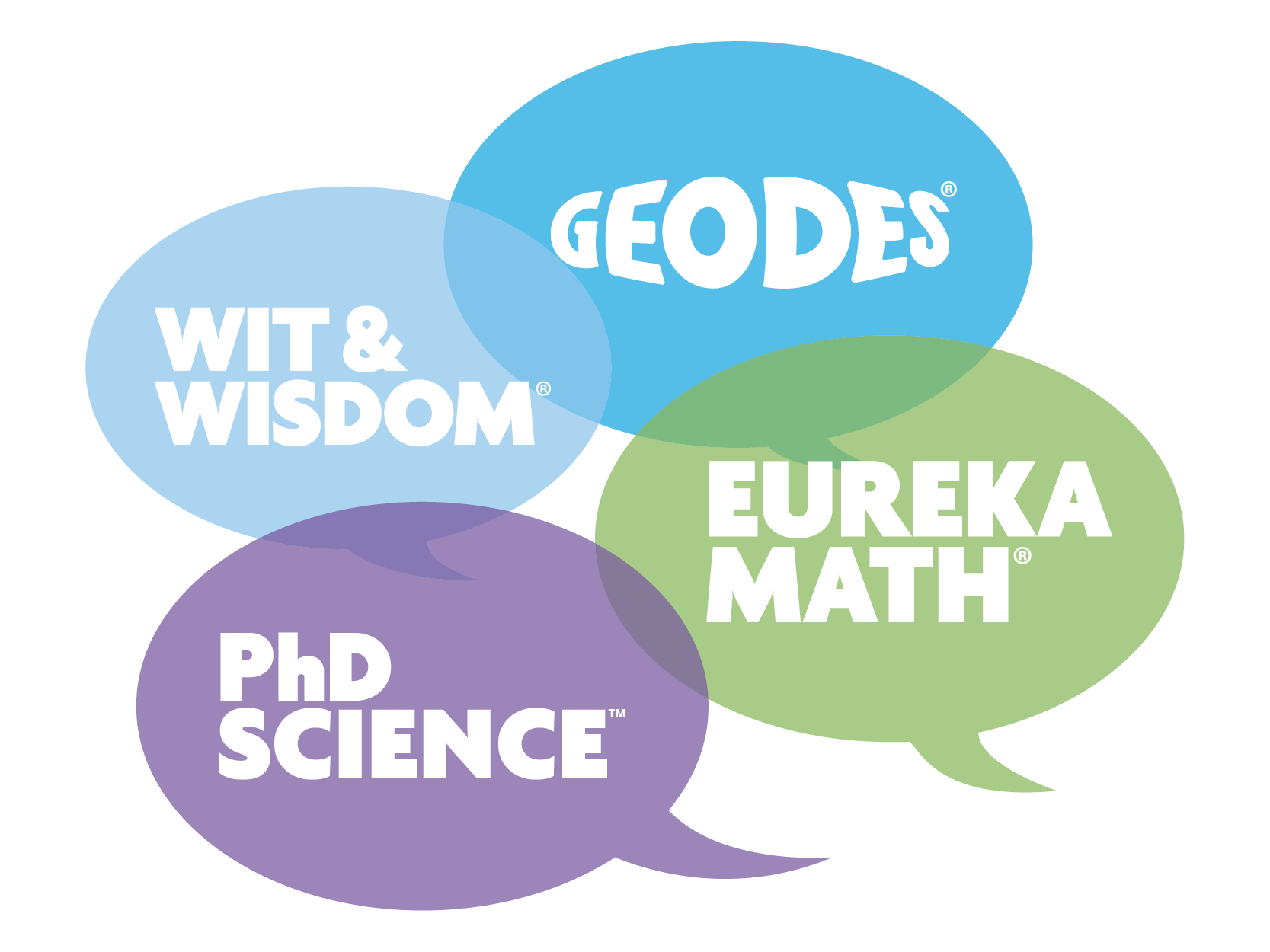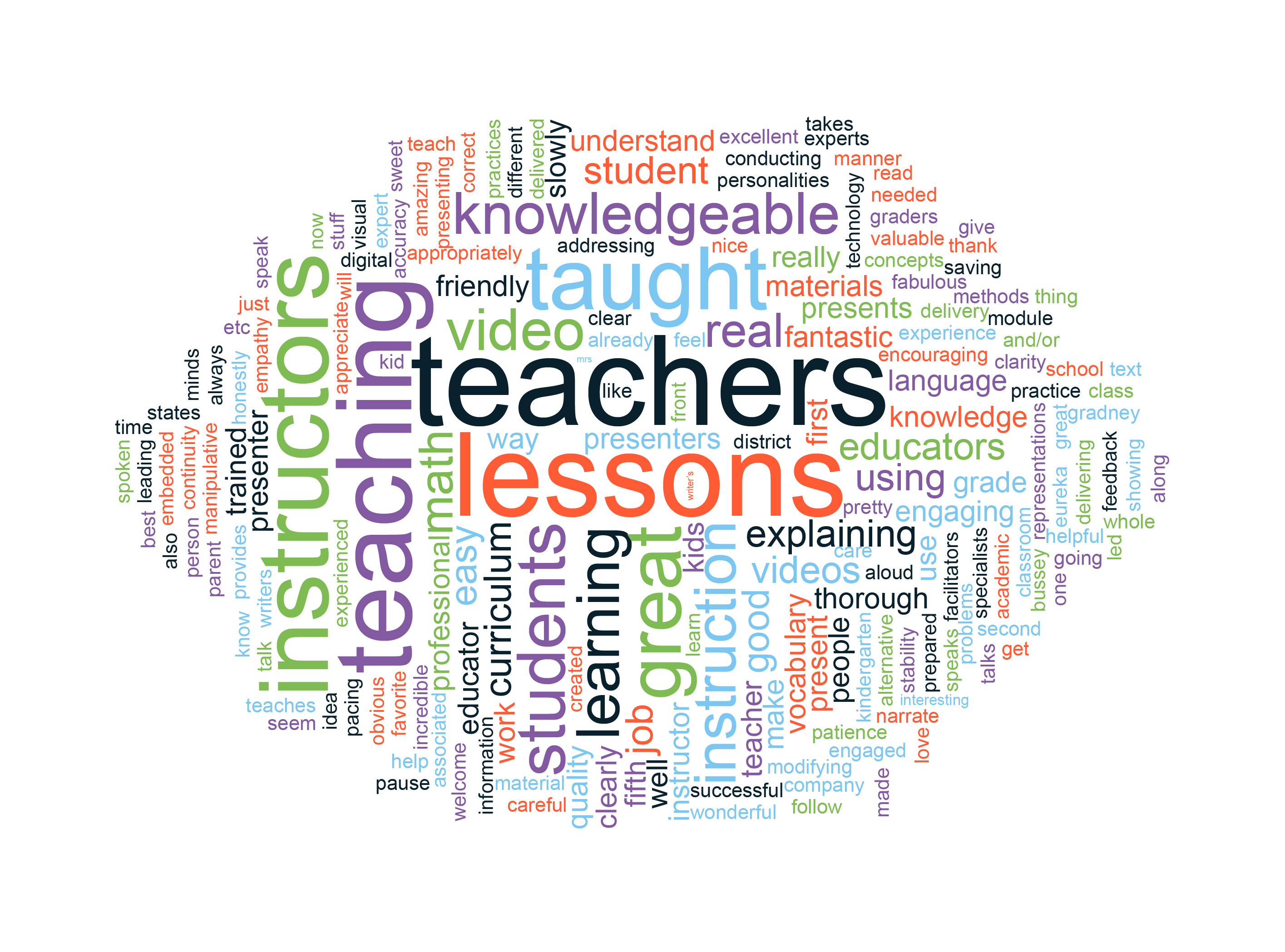 HOW MUCH DO WE VALUE YOUR FEEDBACK?
Very much. As curriculum creators who are mostly former teachers, we're always learning. Hearing from educators and families helps us repeat what works and make what's good, great. We absorbed what you told us about Knowledge on the Go and put our new wisdom into creating our next iteration of continuous learning resources, Great Minds in Sync. Please email us at tellus@greatminds.org anytime with comments and questions.